Previously: Poveglia.
Got a couple million bucks burning a hole in your pocket? If you do (you lucky person, you), and you've always wanted to own an entire spooky town, good news: The Connecticut ghost town of Johnsonville is for sale — again. This is far from the first time it's been available for purchase in recent years, and honestly, I'm not convinced it'll be the last; either way, though, it will never cease to amuse me that if you've got enough money, you can actually buy your very own ghost town.
Located in East Haddam, Connecticut, Johnsonville most recently went on the market on May 23, 2017; the sale is being handled by real estate agent Sherri Milkie through William Raveis Luxury Properties. From the listing:
[Like what you read? Check out Dangerous Games To Play In The Dark, available from Chronicle Books now!]
"An entire town set on 62 acres with absolutely fabulous barn, many buildings including former bank/post office, general store, school, church, restaurant and several homes! All with extraordinary views of fabulous lake with breathtaking waterfall. This was once a thriving mill community, the a Victorian-era tourist attraction. Much too [sic] show and tell here."
Owned by a hotel group, Meyer Jabara Hotels, since 2001, Johnsonville has previously been put on the market in 2013, 2014, and 2015; each time, though, the town failed to find a buyer.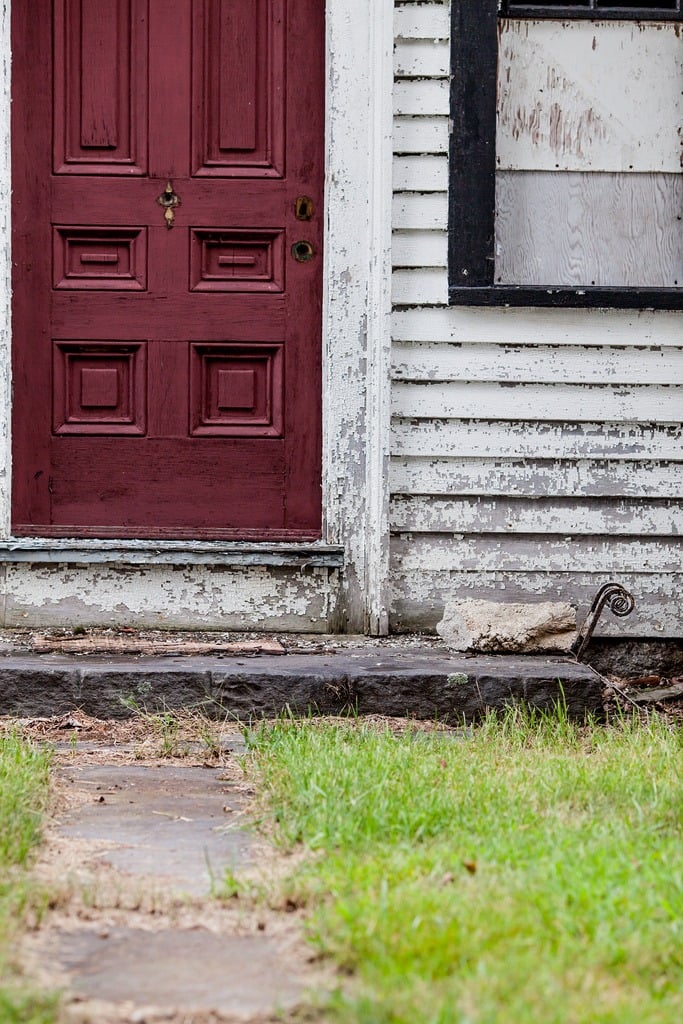 Johnsonville was originally founded in the 1800s as a mill town, with the Neptune Mill, built in 1832, and the Triton Mill, built several decades later in 1862, being the two primary sources of industry. Built by Emory Johnson, they both produced twine; due to their relative success, the village of Johnsonville grew as workers settled around the millpond. But although the mills were active during the heights of both the first and second Industrial Revolutions in the United States, they also ran into trouble as the First World War began. (World War I is typically cited as the end of the Second Industrial Revolution.) By the mid-20th century, the mills had largely been destroyed or abandoned, and the town was a shadow of its former self.
In the 1960s, however, Johnsonville was bought bit by bit by Raymond Schmitt, owner of aerospace equipment manufacturer AGC Corporation, starting with the Neptune Mill. Under Schmitt's hand, Johnsonville became a tourist attraction; he filled the land with Victorian-era buildings he had purchased and relocated to the town, even installing a vintage steamboat on the millpond. However, the attraction was shuttered in the '90s after a disagreement between Schmitt and East Haddam zoning officials. For what it's worth, Schmitt doesn't seem to have been well-liked among locals; said Luke Boyd, who runs the website Greetings From Johnsonville, to The New Journal in 2015, "East Haddam hated him. Here comes this carpetbagger guy, rich off the military-industrial complex, and he's trying to bring tourists into this village."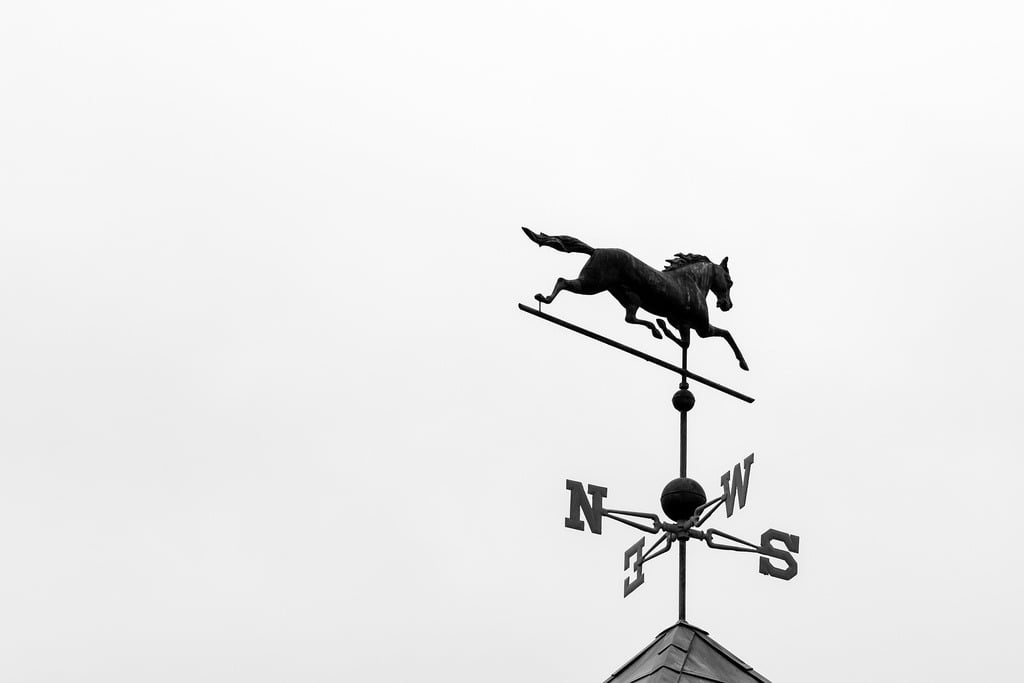 Schmitt died in 1998; subsequently, Johnsonville was purchased by Meyer Jabara Hotels for $2.5 million in 2001. The hotel group originally intended to turn it into a mixed-use development including a residential aspect, but the plans never materialized, which resulted in the string of sale opportunities we've seen in recent years. In 2013, the asking price for Johnsonville was $3 million; however, when it failed to attract a buyer at that rate, it was put up for auction in October of 2014 with a starting bid of $800,000. Although a buyer was secured through the auction with a winning bid of $1.9 million, the deal fell through, landing the town on the market again in 2015 with an asking price of $2.4 million. That listing, too, failed to find a buyer — so here we are again, with a new listing and a new asking price of $1.9 million.
Worth noting: When we say "ghost town," we don't mean a town that's literally haunted — or at least, believed to be haunted — by spirits. The exact definition is somewhat flexible depending on who you talk to, but generally, any abandoned, unpopulated town or village may be considered a ghost town. Most dictionary definitions also include an economic reason for abandonment: Dictionary.com notes that towns become ghost towns "because of a business decline or because a nearby mine has been worked out"; according to Merriam-Webster, ghost towns are "wholly or nearly deserted usually as a result of the exhaustion of some natural resource"; and the Cambridge Dictionary describes ghost towns as being abandoned "because the activities that kept people there have stopped." In the United States, ghost towns became particularly prevalent during the Gold Rush of the mid-19th century; boom towns very quickly turned into ghost towns after the gold veins were tapped out.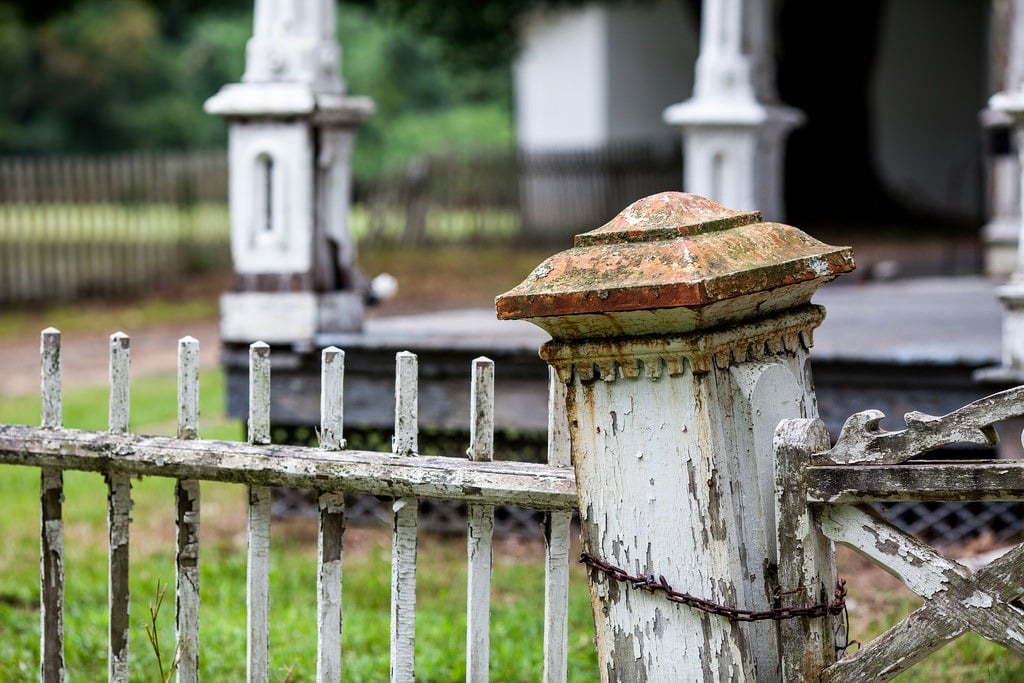 That said, though, Johnsonville may be both a metaphorical and literal ghost town. In addition to its status as an abandoned and unpopulated location, it's also rumored to be haunted by ghosts both recent and historical: What's believed to be Schmitt's spirit has allegedly been spotted wandering the town, while other stories claim that the ghosts of mill workers haunt the old Emory Johnson Homestead—particularly the parlor area, where the bodies of mill workers who had died on the job were laid out before burial.
Interested in buying? Head on over to Johnsonville's real estate listing for more info. And, uh, if you do end up purchasing the place… can I come visit?
***
Follow The Ghost In My Machine on Twitter @GhostMachine13 and on Facebook @TheGhostInMyMachine. And don't forget to check out Dangerous Games To Play In The Dark, available now from Chronicle Books!