Previously: The Max Headroom Broadcast Intrusion.
Occasionally I'm finding myself writing shorter pieces here on The Ghost in My Machine that catch my attention enough to want to do more thorough investigations into them. Such was the case with Robert the Doll; and now it's happened with "The Noise Coming from Inside Children," which I first covered in the Encyclopaedia of the Impossible some months ago. I don't know, guys. There's just something about this one that really, really freaks me out. Anyone else?
As is always the case with Scare Yourself Silly, this post originally appeared on The Toast.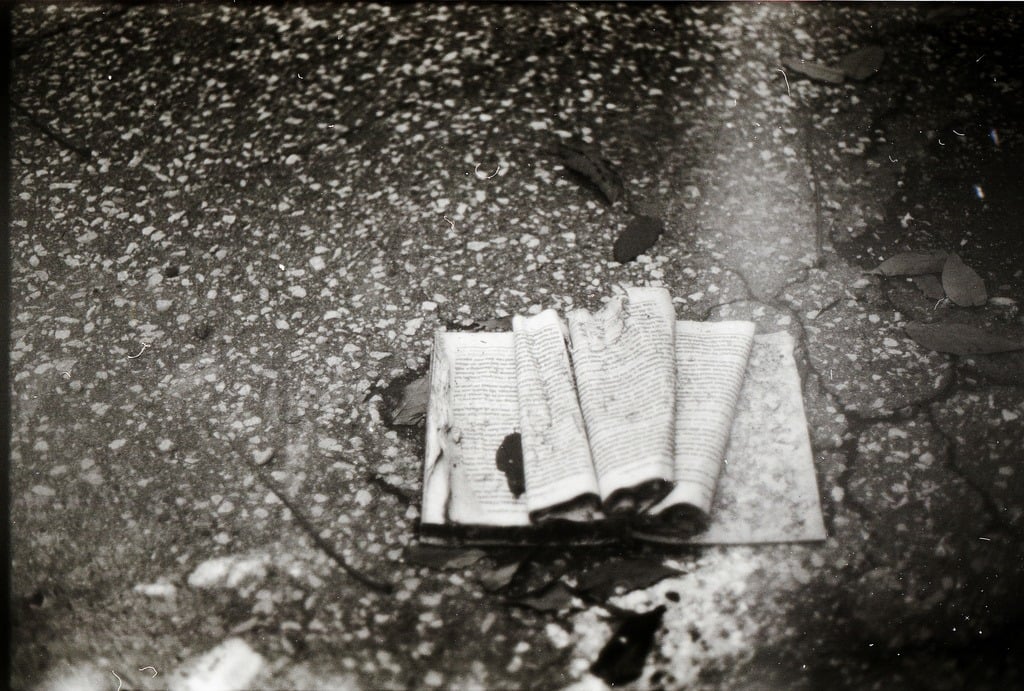 There's a story out there with the deliciously bizarre title of "The Noise Coming from Inside Children." Written by a little-known author by the name of Ed Kann, it's widely considered by those who have read it to be one of the most disturbing pieces of fiction ever conceived. It didn't drive anyone mad just because they read it or anything; it did, however, receive such backlash at its initial publication for its horrific content that it was never reprinted, and as a result, it's gained quite a reputation — it's thought to be one of the horror genre's greatest and rarest works. I mean, consider that title alone: "The Noise Coming from Inside Children." If that isn't the perfect title for a spooky story, I don't know what is. Creepy noises, coming from somewhere creepy and involving creepy children… it's everything weird and unsettling, all rolled up in one simple turn of phrase. It's a title that makes me desperately want to read the story it's attached to…
…except that I can't. We don't know where it is. Or — and here's the next layer of the tale — whether it actually exists at all.
[Like what you read? Check out Dangerous Games To Play In The Dark, available from Chronicle Books now!]
There are a few mentions of Kann and his story floating around the Internet; I first encountered them in a listicle posted on WhatCulture. According to WhatCulture, the story was published in a small town newspaper in the 1970s; a little further digging reveals that Kann was allegedly something of a cult legend, with one of his earlier works, "In Concrete Basements," achieving fervent, if subdued, acclaim. His follow-up, the aforementioned "The Noise Coming from Inside Children," was therefore greatly anticipated… but its release didn't go quite as planned. People complained, but not because the story wasn't effective; if anything, it was too effective. It was, in fact, so effective that the only surviving review of it, which described it as "desperately difficult to finish," called for the relabeling of "horror" as a genre in its entirety:
"I'll be honest and admit that I did something no critic should ever do: I started the story with the intention of giving it a positive review. I desperately wanted to be the one voice of dissent, and also wanted to show people that there is value in that which so effectively disturbs and disgruntles us. I thought fans of horror should recognize that more than anyone else.
"But I cannot give 'The Noise Coming from inside Children' a good review, because I hated it. I hated the entire experience of reading it, and only through some strange combination of obsession and masochism did I finish it. Because of this fact, I realize that I am a hypocrite, as is anyone who declares themselves to be a fan of 'horror stories.'
"It is a shame so few people will actually finish this story…. Because it would surely lead to us carefully changing the name of the genre we all love. I know now that 'horror' certainly isn't the name for it. 'Creepy fiction' might be a better choice. If more people read 'The Noise Coming from inside Children,' then the genre of 'horror' would be reserved… for it alone. And no one would ever claim to be a fan of it."
[Image: Tyler Wilson/Flickr]