Previously: "The Art of Jacob Emory."
If you've ever lived in a place where you had to rely on a subway system to get around, the creepypasta "The Strangers" will probably strike a chord with you. We often see the same zoned-out people on the train during our regular commutes, day after day after day… but what if there's a reason for that zombie-like quality? And what if you were never supposed to know what that reason was?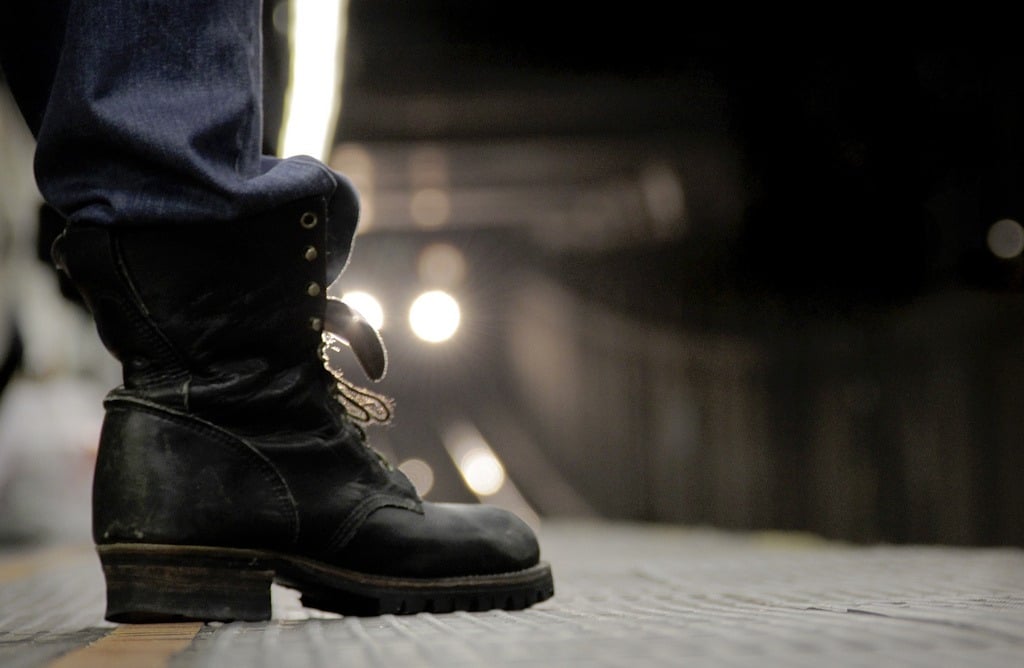 Although "The Strangers" takes place in New York City, it's got a few quirks that mark it as a story written by someone who probably hasn't actually spend a significant amount of time in the place: The subway doesn't stop running late at night, no one refers to it as "the metro," and so on. I think it also could have used some trimming; there comes a point where it starts to get a little bogged down in itself. These are relatively minor quibbles, though, and it's possible that the oddities about the subway… well, let's just say that they might be intentional.
[Like what you read? Check out Dangerous Games To Play In The Dark, available from Chronicle Books now!]
My name is Andrew Erics. I lived, once, in a city called New York. My mother is Terrie Erics. She's in the phone book. If you know the city, and you read this, find her. Don't show her this, but tell her I love her, and that I'm trying to come home. Please.
It all started when I decided, around the time that I turned twenty-five, that it was time for me to give up taking my backpack in to work. It would make me look more mature, I thought, if I weren't lugging around a book bag everywhere like a high school student. Of course this meant that I had to give up reading in the subway in the mornings and afternoons, since I couldn't quite fit my paperbacks into a pocket. A briefcase would have been out of line, since I was working in a factory, and messenger bags always seemed a little, I don't know, fruity to me. Too purse-like for my liking.
I had an mp3 player, which helped pass the time for a while, but when it broke – it would shut down at the end of every song if I didn't skip to the next track manually – I gave that up too. So every morning, I'd sit in the metro for a half-hour that dragged on endlessly, with nothing at all to do but watch my fellow passengers. I was slightly shy, so I didn't like to be caught at it, so I'd surreptitiously watch people. Interestingly enough, I quickly discovered that I wasn't the only person in the world who was uncomfortable in public.
***
Follow The Ghost In My Machine on Twitter @GhostMachine13 and on Facebook @TheGhostInMyMachine. And don't forget to check out Dangerous Games To Play In The Dark, available now from Chronicle Books!