Previously: "The Strangest Security Tape I've Ever Seen."
The house featured in "NoEnd House" reminds me a little bit of the Blackout haunted house that takes over New York (and apparently Los Angeles and Chicago now, too) every October. I've never been through it – something about (yuck factor alert) someone yanking out a bloody tampon and throwing it at me just doesn't do it for me – but I do enjoy a good house-with-a-mystery tale. The payoff at the end of this one is pretty fantastic, so even though it's a long read, it's worth sticking with it 'til the end. It seems to be an iteration of an older urban legend typically known as the Chimera House.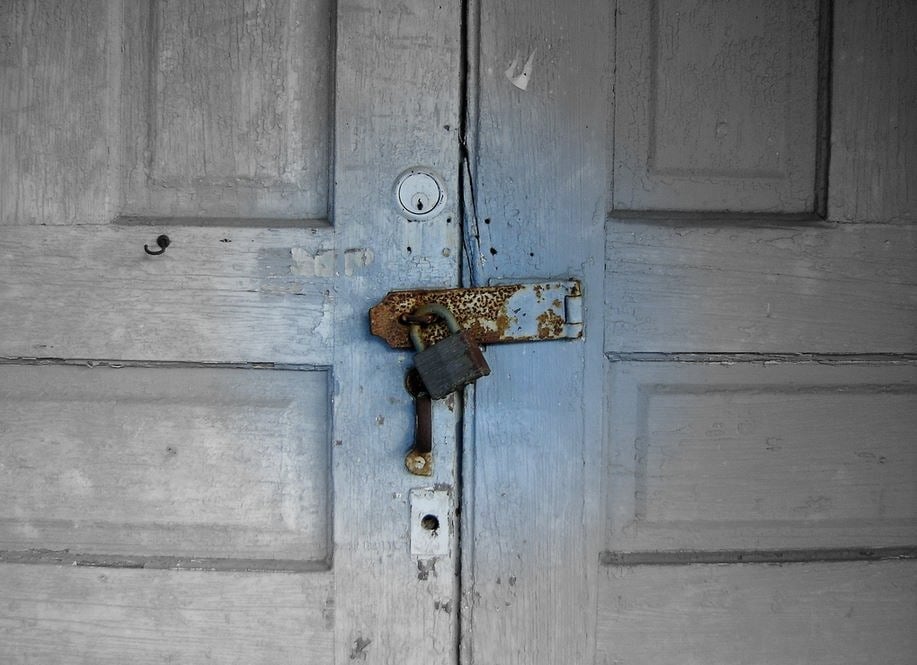 If you're not a big fan of the gross-out factor as a scare tactic either, though, allow me to recommend a different sort of experience: Escape the Room. It's not scary, per se, but it's certainly a mystery.
[Like what you read? Check out Dangerous Games To Play In The Dark, available from Chronicle Books now!]
Let me start by saying that Peter Terry was addicted to heroin.
We were friends in college and continued to be after I graduated. Notice that I said "I". He dropped out after two years of barely cutting it. After I moved out of the dorms and into a small apartment, I didn't see Peter as much. We would talk online every now and then (AIM was king in pre-Facebook years). There was a period where he wasn't online for about five weeks straight. I wasn't worried. He was a pretty notorious flake and drug addict, so I assumed he just stopped caring. Then one night I saw him log on. Before I could initiate a conversation, he sent me a message.
"David, man, we need to talk."
That was when he told me about the NoEnd House. It got that name because no one had ever reached the final exit. The rules were pretty simple and cliche: reach the final room of the building and you win $500. There were nine rooms in all. The house was located outside the city, roughly four miles from my house. Apparently Peter had tried and failed. He was a heroin and who-knows-what-the-fuck addict, so I figured the drugs got the best of him and he wigged out at a paper ghost or something. He told me it would be too much for anyone. That it was unnatural.
I didn't believe him. I told him I would check it out the next night and no matter how hard he tried to convince me otherwise, $500 sounded too good to be true. I had to go. I set out the following night.
When I arrived, I immediately noticed something strange about the building. Have you ever seen or read something that shouldn't be scary, but for some reason a chill crawls up your spine? I walked toward the building and the feeling of uneasiness only intensified as I opened the front door.
My heart slowed and I let a relieved sigh leave me as I entered. The room looked like a normal hotel lobby decorated for Halloween. A sign was posted in place of a worker. It read, "Room 1 this way. Eight more follow. Reach the end and you win!" I chuckled and made my way to the first door.
The first area was almost laughable. The decor resembled the Halloween aisle of a K-Mart, complete with sheet ghosts and animatronic zombies that gave a static growl when you passed by. At the far end was an exit; it was the only door besides the one I entered through. I brushed through the fake spider webs and headed for the second room.
I was greeted by fog as I opened the door to room two. The room definitely upped the ante in terms of technology. Not only was there a fog machine, but a bat hung from the ceiling and flew in a circle. Scary. They seemed to have a Halloween soundtrack that one would find in a 99 cent store on loop somewhere in the room. I didn't see a stereo, but I guessed they must have used a PA system. I stepped over a few toy rats that wheeled around and walked with a puffed chest across to the next area.
I reached for the doorknob and my heart sank to my knees. I did not want to open that door. A feeling of dread hit me so hard I could barely even think. Logic overtook me after a few terrified moments, and I shook it off and entered the next room.
Room three is when things began to change.
On the surface, it looked like a normal room. There was a chair in the middle of the wood paneled floor. A single lamp in the corner did a poor job of lighting the area, casting a few shadows across the floor and walls. That was the problem. Shadows. Plural.
***
Follow The Ghost In My Machine on Twitter @GhostMachine13 and on Facebook @TheGhostInMyMachine. And don't forget to check out Dangerous Games To Play In The Dark, available now from Chronicle Books!