Previously: Oscar The Therapy Cat.
There's a truly astonishing array of "weird nature" pages on Wikipedia — the kinds of pages that prove that the truth is often stranger than fiction. One of my favorites, though? It's the brief and puzzling entry on the so-called "Montauk Monster" — the mysterious creature carcass that washed up on a beach in Montauk, Long Island, New York during the summer of 2008.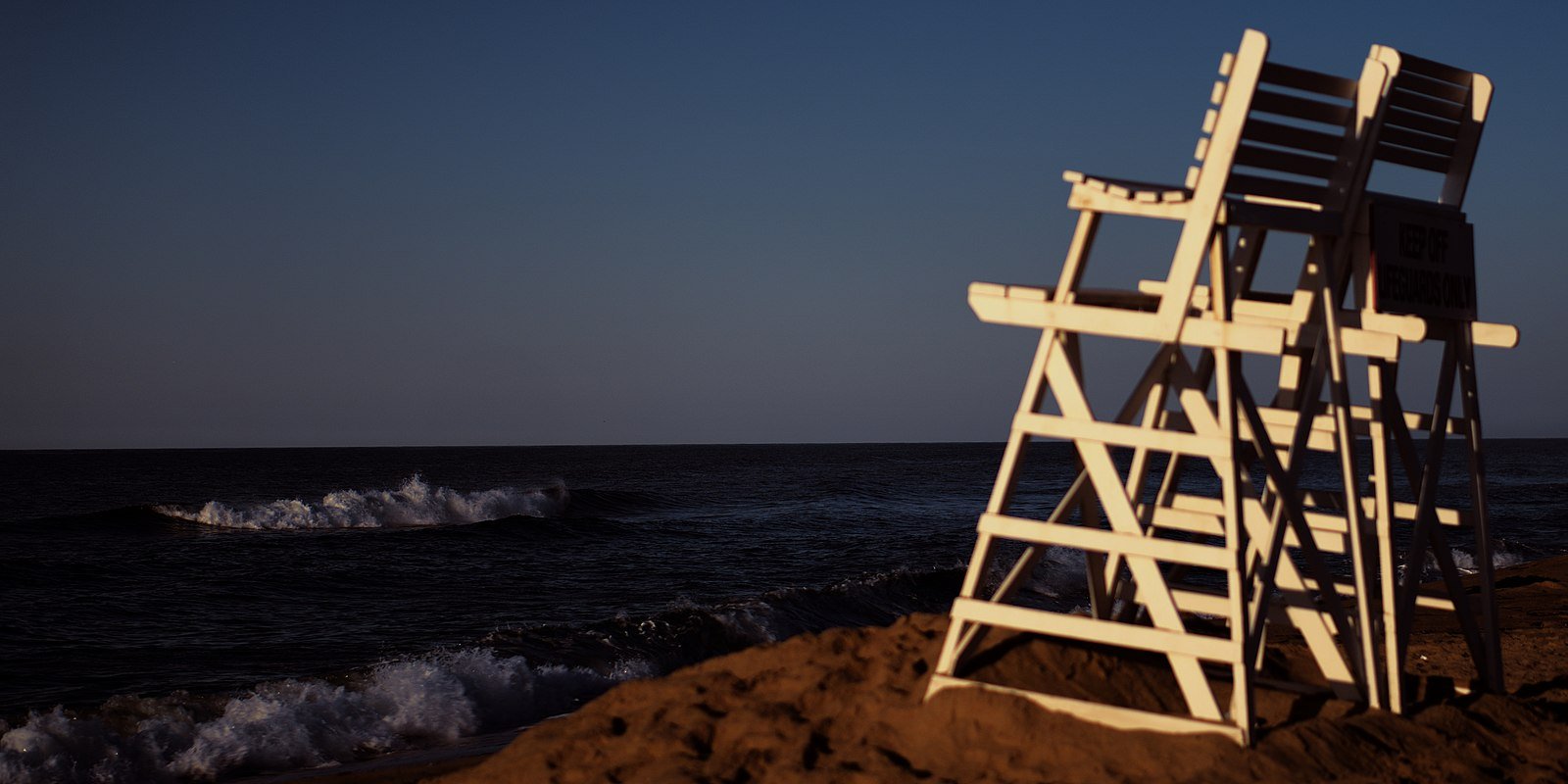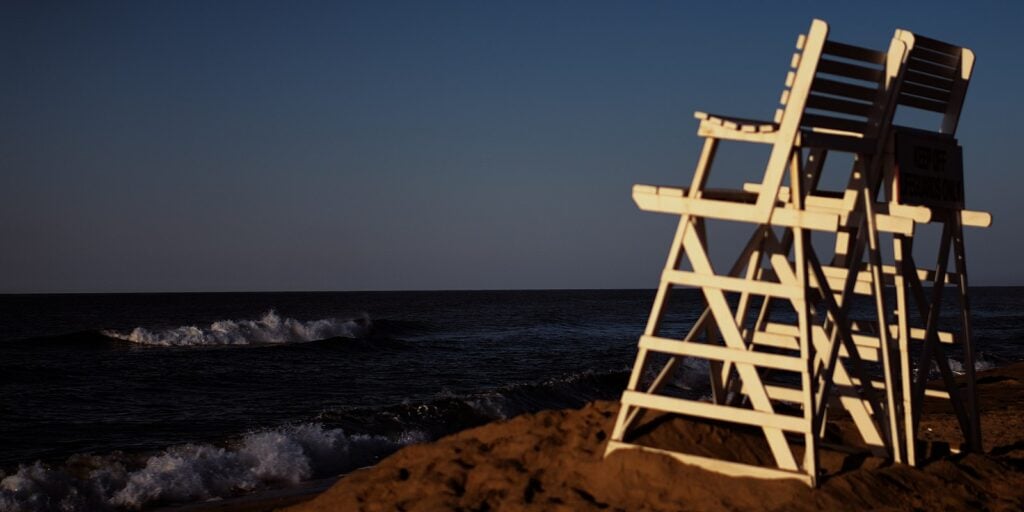 It ultimately wasn't that mysterious; there are numerous reasonable explanations for what exactly the thing may have been, and no evidence at all to suggest that it was anything other than what those reasonable explanations suggested. But for about month in 2008, folks couldn't get enough of this strange story, and the many outlandish theories floating around about it.
[Like what you read? Check out Dangerous Games To Play In The Dark, available from Chronicle Books now!]
So: What was really the deal with the Montauk Monster? Let's take a look.
The Creature On The Shore
The paper trail for the story begins on July 23, 2008, although the story itself — allegedly, at least — began some 11 days earlier, on July 12 (a Saturday, for the curious). That day, Montauk resident Jenna Hewitt, then 26 years old, and a handful of friends reportedly spotted the beached creature as they were searching for a place to sit down on Ditch Plains Beach. One of the group had brought a digital camera, Hewitt said, which she borrowed in order to snap a few pictures.
We wouldn't learn about Hewitt and her friends until a bit later, though. On July 23, the story that ran in the print edition of the East Hampton Independent — the first outlet to publish anything about the creature — simply stated, in glorious, intentionally overwrought prose, that residents "feared the worst when a malformed carcass washed up on the beach at Ditch Plains in Montauk, fomenting all manner of speculation… and… and… terror. Not to mention revulsion." A photograph accompanied the piece, printed in black and white and captioned with the following: "This was found on the beach in Montauk last week. Can you say 'EWW?'"
The piece — which is very funny, by the way — floated a handful of speculations about what the creature could have been, from the fanciful (Satan!) to the substantially more likely (a racoon that had degraded due to, y'know, being in the water for so long, per Larry Penny, director of Natural Resources for the Town of East Hampton). But it wasn't a long piece, nor a particularly in-depth one, and that probably would have been that… if it weren't for Gawker.
The Rise Of The Montauk Monster
I'm talking about Old Gawker here — the one that shuttered in 2016, not the later iteration. (Full disclosure: I used to work for BDG, which purchased Gawker at auction in 2018 and relaunched it in 2021; I was long gone by the time the relaunch happened, though, so I have no insight into the inner workings of Gawker 2.0… which has also been shuttered as of February 2023. So… there's that.) At the time, the site was only around five years old, and new media was in its "post random stuff with maybe a paragraph of description and call it a day" phase. And that is exactly what Gawker did when the photograph of the strange creature ended up in their inbox: They ran a very short piece consisting only of the image and a short paragraph under the headline, "Dead Monster Washes Ashore In Montauk" on July 29. It was filed under the tag, "GOOD LUCK WITH YOUR HELL DEMONS."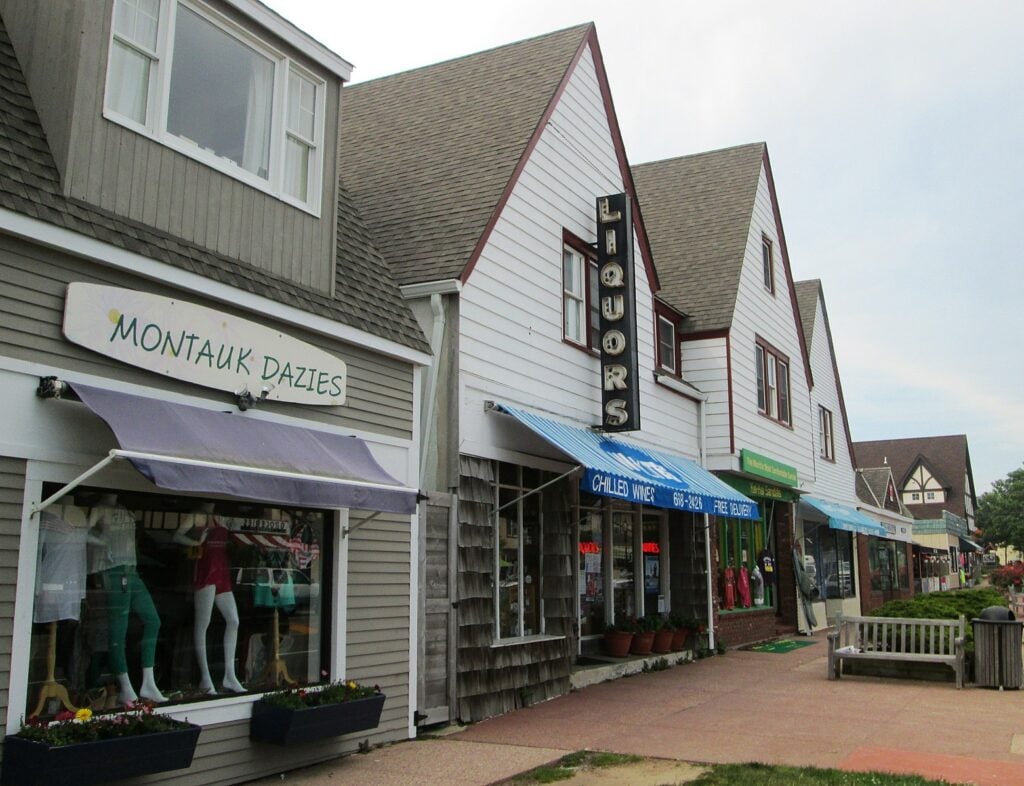 Gawker may still have been in its early years, but it had major reach even then, and as a result of the site's quick take on the beached Montauk creature, the story spread far and wide. A wide array of both local and national outlets picked it up, as did blogger after blogger. In fact, following Gawker's use of the word "monster" to describe the creature, one such blogger coined the name by which it's now known: On July 29, cryptozoologist Loren Coleman concluded his short post at the Cryptomundo blog with the sentence, "For now, it remains the 'Montauk Monster.'"
The name stuck.
Theories And Speculation
It was around this time that Jenna Hewitt entered the picture: In a piece published on July 31 at Newsday, which primarily serves the Long Island counties Nassau and Suffolk (where Montauk itself is located), she recounted her tale of spotting and photographing the Montauk Monster. "We didn't know what it was," she told the outlet. "We joked that maybe it was something from Plum Island." The picture, it seemed — the one that had taken the internet by storm — was hers. She confirmed this to be the case in an interview that aired on local Hamptons program The Juice on Aug. 1. (Alas, I haven't been able to find a version of this interview that is currently viewable, but its original home on the web is at the link.)
By "Plum Island," by the way, she meant Plum Island Animal Disease Center, a federal research facility located on the titular island in Gardiners Bay not too far away from Montauk itself. It's part of the Directorate for Science and Technology arm of the Department of Homeland Security, and run in partnership with the Department of Agriculture. The reason Hewitt joked about it is because of what it studies: Livestock — specifically foreign animal diseases in livestock. The implication in Hewitt's comment was that the creature could have been a test subject from Plum Island… or perhaps an experiment. One that had gone… a little bit sideways.
Naturally, the idea gained quite amount of traction with conspiracy theorists, particularly since the "monster" hadn't yet been satisfactorily identified.
In fact, a huge amount of information about both the story and the creature was then, and remains still, not quite confirmed, although we've got a few ideas — some better than others. One of the many Newsday pieces published about the Montauk Monster, for instance, suggested it could be anything from a waterlogged dog to a movie prop or something similar made of latex. A second Gawker post published the same day as the first proposed that it might be a marketing stunt for a Cartoon Network show called Cryptids Are Real, but this proposal was debunked the following day by New York Magazine. Perhaps most befuddlingly, claims began circulating that Montauk Monster had something to do with the film Splinterheads, which was shooting in Montauk at the time. Those claims were quickly debunked, as well, however.
The Likeliest Explanation
But for all the talk of the Montauk during the summer of 2008, there… wasn't really a satisfying conclusion to the whole thing. Or much of a conclusion at all, really. Several experts made appearances in the news coverage, including paleozoologist Darren Naish and wildlife biologist Jeff Corwin, all of whom arrived at more or less the same explanation: That the "monster" was really just a heavily waterlogged and decayed racoon.
Notably, this is the same extremely plausible theory that was floated in the very first article published about the creature — the one from the July 23 issue of the East Hampton Independent. Ultimately, we just sort of… came right back around to where we started.
Still, though: Hot Montauk Monster Summer remains a favorite on the books, and even though there's no thrilling conclusion, the fact that it was such a low-stakes mystery was sort of what made it fun in the first place. On one level, I suspect we all knew that it was probably just a dead mammal that had spent a little too much time in the water, rather than a mutant or a science experiment gone wrong.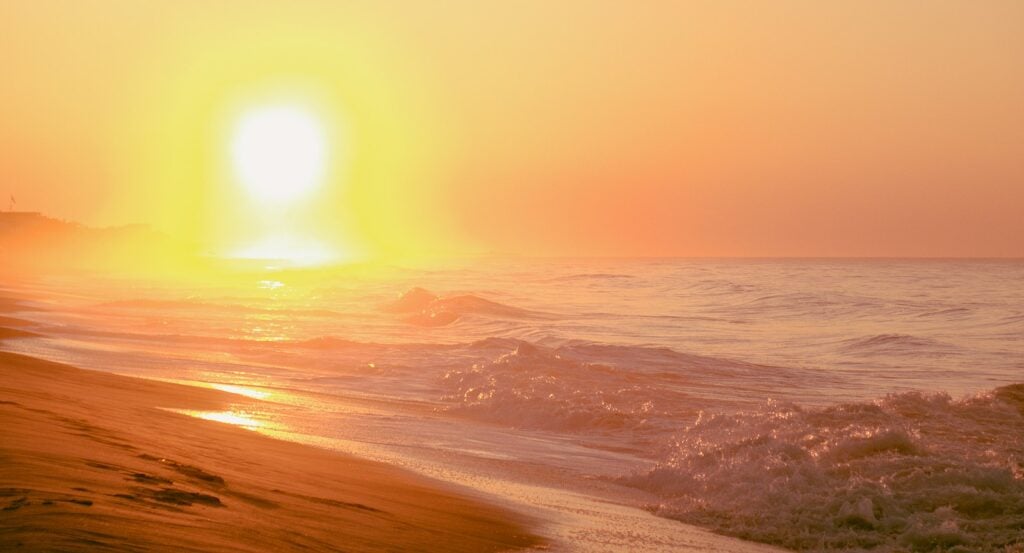 The Plum Island facility, by the way, isn't long for this world; in fact, by 2008, when the Montauk Monster was taking the world by storm, plans had already been put into motion to retire it in favor of a newer facility. DHS had made the announcement almost three years earlier, in September of 2005; the new facility, the National Bio and Agro-Defense Facility, subsequently completed construction in Manhattan, Kansas in 2022. The hope that it will be fully operational by summer or early fall of 2023. (The initial date was pegged as December 2022, but delays due to *gestures wildly* resulted in it being pushed back.)
The weirdest thing to me about the whole story, though, is this: The Montauk Monster was reportedly removed from Ditch Plains Beach by an unknown person not associated with any local agency or cleanup crew the same day it was found… and no one knows where it went.
Not really, at least. Per Jenna Hewitt, speaking with Newsday on July 31, 2008, "A guy took it and put it in the woods in his backyard; he has a big backyard. The thing is rotting there." But she declined to identify who this "guy" with the "big backyard" was, and no one has reported anything else about it.
To be perfectly honest, you could use that point to make the argument that the whole thing may have been a hoax in the first place — either it was a fake latex creature, or the photo was a fabrication in and of itself.
Photography experts have said that the photo didn't bear the hallmarks of a Photoshop project, and the racoon argument is pretty solid, too.
But still.
What if?
…What if?
Further Reading:
"The Hound Of Bonacville" in the East Hampton Independent, July 23, 2008. This is the very first story published about the Montauk Monster. The title is a play on the Sherlock Holmes novel The Hound Of The Baskervilles; the made-up term "Bonacville" is drawn from "Bonackers," a word sometimes used to describe people from East Hampton.
You'll note, by the way, that the format here is a scan of a printed page. As far as I know, this original story was never officially published online; it appeared only in the print edition of the paper. Or, if it was published online, then access to that version of it is no longer available. The only links I found, dead or alive, went to scans and reproductions of the print edition, though, so my assumption is that that's the only form in which it originally received publication.
Another note about this one: As of this writing, the Wikipedia page for the Montauk Monster identifies the publication not as the East Hampton Independent, but as a title shared with the name of a type of fighter plane. I was unable to find evidence any print publication by this name, and as confirmed both by the extant reproductions of the story in question and the recollections of a reporter at a different local news outlet the summer the story broke, the paper that published the story was, in fact, the Independent. I have no idea why the Wikipedia page has it listed otherwise (and without a citation, at that), but for what it's worth, it seems to be have been added in as part of an edit made on Sept. 9, 2021. (Prior to that revision to the page, the correct publication is identified.)
"Dead Monster Washes Ashore In Montauk" at Gawker. The Gawker story that made the Montauk Monster a worldwide phenomenon. If all you want is the photograph, you can see it large and in charge here.
The Montauk Monster at Know Your Meme. The always-useful internet phenomenon database that is Know Your Meme is a good place to go if you just want the basic timeline of what about the Montauk Monster was published when. It doesn't go into great detail about any of it, but it's clear and concise on the timeframe of everything, with sources cited.
"Cryptid Washes Ashore At Montauk" at Cryptomundo. This short blog post by Loren Coleman is credited with the coining of the term "Montauk Monster." Again, there's not a ton of detail here — just a short couple of sentences pointing to the Gawker post published earlier that day, along with a reproduction of the photograph — but it's notable for containing the first usage of the creature's now-well-known moniker.
Montauk Monster "official" page via the Wayback Machine. This one is… interesting. Launched on July 31, 2008, shortly after the story went viral, the site Montauk-Monster.com claimed to be written by someone named Nicky Papers, who said they were a lifelong resident of Suffolk County and had been vacationing in Montauk the day the creature was discovered. Its purpose was to compile all available information about the Montauk Monster as it emerged. Naturally, though, that information dried up in short order, so, after spending a good deal of time stuck on the now-disproven Splinterheads theory, Montauk-Monster.com eventually simply began focusing on other "monster" sightings around the world.
The information it contains isn't actually terrible useful — it's either a rehash of stuff that's aggregated from more reliable sources, or it's full of weird conspiracy theories — and it seems mostly to have existed in its own little bubble rather than as part of the bigger conversation, so if you're wondering why I didn't mention it earlier… that's why.
As a source, it's also just not super reliable. There is no information available about who "Nicky Papers" is; we can't confirm who they are, or whether they are, as they said they were, a resident of Suffolk County. At some point, the site began calling itself the "official Montauk Monster website," although that… doesn't really check out to me. (Precisely how one might lay claim to being the "official" version of anything that's in the public domain and has no true owner remains to be seen.)
The site, by the way, is not only no longer active, but also no longer live. According to its WhoIs information, the Montauk-Monster.com domain was registered on Aug. 1, 2008 — which suggests the posts published on it that are dated earlier than that to have been published after the fact and back-dated — and although it was quite active for some time, the last time the page was updated was in 2012. It expired at the end of July 2022.
Also: Despite having been registered on Aug. 1, 2008, the website was noted as being for sale by Aug. 19 — less than three weeks later. "Maintaining this website has become too much work for me and it's been hard finding time because I have a full-time job. Additionally, I need to spend more time with family," Papers wrote at the time.
Speaking from experience, I can't imagine that a hobby site with this specific of a focus would have had enough traffic to command any kind of price after less than three weeks live — but that, combined with the speed at which it was put up for sale in the first place, rather than just abandoned (quick single-topic hobby site abandonment was very common at the time!), brings up the possibility that it may have been intended as a get-rich-quick scheme all along.
Regardless, it did not sell, and now, some time after its expiration, it's only viewable via the Wayback Machine. It exists preserved over there as a curiosity from this particular point in internet history.
Splinterheads (2009), dir. Brant Sersen. It's streaming for free on Tubi. Just, y'know… FYI. If you want to see what Montauk looked like the year the monster was found. Or… something.
"What Was The Montauk Monster?" at Science Blogs. For a reliable scientific view on what the heck the Montauk Monster probably really was, the best source I can point you to is this writeup from paleozoologist Darren Naish. Per Dr. Naish, the "monster" was, in fact, "clearly a dead animal," with "large canine and sharply cusped post-canine teeth" showing that, in life, it was a carnivore. Naish explains why the creature looked the way it did — that is, hairless, bloated, possibly missing bits: It's the way things decompose when they've done their decomposing in the water.
Ultimately, Naish states, the most likely candidate for what the Montauk Monster was in life is… a racoon. He also notes that, despite claims that the creature's legs were too long for it to have been a racoon, such claims about "the limb proportions of the Montauk carcass … are not correct": "If you're surprised by the length of the Montauk animal's limbs," he writes, "note that — like a lot of mammals we ordinarily assume to be relatively short-legged — racoons are actually surprisingly leggy."
Naish's writing is clear and engaging; he's an excellent science communicator, as well as excellent scientist, so his work is worth checking out.
"Globster" at Wikipedia. To be clear, the Montauk Monster is not a globster; the term is used to describe primarily things that wash up on beaches that, according to its original definition, have "no visible eyes, no defined head, and no apparent bone structure." The Montauk Monster has all of those things; ergo, it is not a globster. But I would argue that it's globster-adjacent, due to the fact that it was difficult to identify—another key feature of globsters — and since the page itself is often mentioned in the same breath as that of the Montauk Monster, it's worth taking a look at all the same. If you're interested in other "what is that thing that just washed up on the beach?" mysteries, the globster Wikipedia page will point you towards a few other things to explore.
"The Mystery, Myth, and Reality of Plum Island" at How Stuff Works. For an overview of the Plum Island facility — basically an "everything you ever wanted to know about Plum Island" explainer — head on over to this piece at How Stuff Works. It covers the facility itself—its history, what it actually does, what its current status is, and so on—as well as touches upon the myths and conspiracy theories, as well. (Fun fact: Most government facilities are not as exciting as you've probably been led to believe they are.)
"The Island Of Animal Experiments" at Atlas Obscura. This piece—which was created as a piece of Stranger Things-related sponsored content — delves specifically into the mythmaking that surrounds Plum Island, so for more on the (mostly untrue) wilder stories about the facility and the (actually true) controversies involving the facility, head here.
Why did Netflix sponsor this piece, you may be asking? It's not just the "weird government experiments" connection; it's actually more specific than that: Stranger Things was originally going to be set in Montauk. It was, in part, inspired by the old Montauk Project legend (remember that oldie-but-goodie?); its working title was even just straight-up Montauk.
The Plum Island Animal Disease Center DHS page. If you're curious about what the government actually has to say about Plum Island, here's it's actual dhs.gov page. Its own explanation of its own history can be found here; and, for information on the facility that's set to replace Plum island, head here.
"The Montauk Monster Legend Endures 10 Years After It Broke the Internet" at Dan's Papers. The Montauk Monster mystery turned 10 in 2018, and at that time, Hamptons-centric news outlet Dan's Papers published a particularly good retrospective on the story written by journalist Oliver Peterson. Peterson had been a beat reporter at the Southampton Press at the time the story broke — and, indeed, actually had the chance to break it himself: The picture landed on his desk before it had been published elsewhere, but his editor passed on the story. As we now know, the East Hampton Independent broke the story instead, and Peterson still has regrets about missing out on the opportunity. His piece reflects on the nature of virality and what does or doesn't make something "newsworthy — all interesting things to consider here.
"12 Unidentified Creatures That Washed Up On Beaches Around The World" at News.com.au. I include this listicle, published in 2016 by the Australian news site News.com.au, for a few reasons: One, because it shows how much the story of the Montauk Monster has endured; two, because it shows how far what would have — in an earlier, pre-internet era — simply been a short, strange, local story truly spread (to Australia! That is literally as far away from Long Island as you can possibly get!); and three, to give you a few more similar creatures to look into if you feel like it. You'll find some true globsters here (see above), and a combination of "we don't know what this is, but it's weird and actually true" stories and things that we're pretty sure were actually hoaxes. Not particularly deep, but fun and a useful entry point to the rabbit hole of weird things discovered on beaches.
"Montauk Monster" by Laura Stevenson. As is traditional: A song. "Montauk Monster" appears on Laura Stevenson's 2012 album Sit Resist. Stevenson is from Long Island, although she grew up in Nassau County, as opposed to Suffolk County, where Montauk is actually located. It's nearby, though — just on the other end of Long Island, not quite an hour and a half by car away.
The song is not, of course, actually about the Montauk Monster, but we love a good metaphor. The song can be heard here or here; the original version of the album is here; the remastered version of the album, released in 2020, is here; and the lyrics are here.
The Montauk Monster by Hunter Shea. If you've been thinking all this time, "Gee, the Montauk Monster sounds like a great premise for a horror novel!," good news: Such a novel exists! You can read it, if you want! It takes the Plum Island theory and runs with it, because, I mean… that's the logical thing to do when turning this weird news story into a horror novel, right?
I must confess that I have not read The Montauk Monster, so I can't give you a full review myself; folks on Goodreads seem to find it a solid creature feature, though, so if that's your jam, it may be For You.
Have fun, kids.
And be careful the next time you go in the water.
***
Follow The Ghost In My Machine on Twitter @GhostMachine13 and on Facebook @TheGhostInMyMachine. And for more games, don't forget to check out Dangerous Games To Play In The Dark, available now from Chronicle Books!
[Photos via SavidgeMichael (1, 2), Ciru, Beyond My Ken/Wikimedia Commons, available via GNU Free Documentation and CC BY 4.0 Creative Commons licenses; enzol/Pixabay]