Previously: "After The Sign-Off."
Published to the Creepypasta Wikia in 2011, the creepypasta "Mysterious Caller" is a bit of a meta-pasta; whether or not it's successful to you depends on whether or not you're familiar with a particular meme associated with creepypasta overall. I'm not sure I'd go so far as to call this one a parody — not like "How To Cook A Soft-Boiled Egg" — but it's sort of in that same zone, if you will.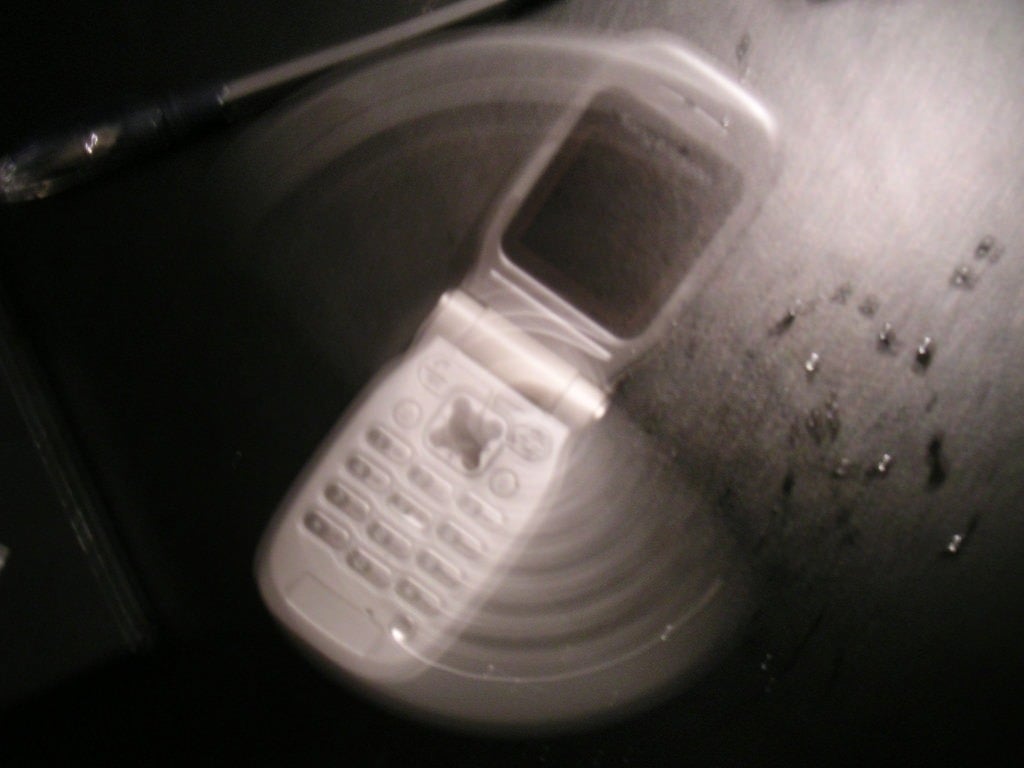 The meme, for the curious, is this one. Honestly, though, I'd recommend that you don't click that link until you're done with the story. Not if you want to see if you get it on your own first, at least.
[Like what you read? Check out Dangerous Games To Play In The Dark, available from Chronicle Books now!]
If you know, you know.
Have fun, kids.
***
It was Tuesday and when I arrived at my cubicle, as I had done nearly every work day for the past seven years, I hung my satchel over the chair, booted my PC and slumped to my station. The air was filled with re-circulated coffee grinds and old paper with the hint of chemical cleaner. I moved my hands to the keyboard and almost knocked off a small silver flip phone sitting upon it.
I paused, brow furrowed slightly in confusion. That wasn't my cell-phone. I picked it up and turned it around. It looked worn. Perhaps one of my colleagues? Standing, I leaned over the partition to Carol's cube: "Hey, Carol. This your cell?"
The blonde blinked through her thick-rimmed glasses and shook her head. "No… what brand is that? I haven't seen it before." I examined it again and frowned. There was no company logo, not even when I flipped it open. It was turned off, so I thumbed the power button, and it turned on with a quick little midi tune.
***
Follow The Ghost In My Machine on Twitter @GhostMachine13 and on Facebook @TheGhostInMyMachine. And don't forget to check out Dangerous Games To Play In The Dark, available now from Chronicle Books!
[Photo via Indi Samarajiva/Flickr, available under a CC BY 2.0 Creative Commons license.]