Previously: "I Went To The Address On My Fake ID."
Have you ever wondered what the monster under your bed might say if you took a moment to listen to them? Creepypasta Wikia writer SpiritVoices, also known as Lucy Kay, did. The deeply affecting creepypasta "Dear Theodore" is the result. Uploaded in November 2019 and awarded the Creepypasta Wikia's Pasta of the Month title in August 2021, it's a nuanced look at childhood, what children fear, and what we do and don't see in our world when we're still young.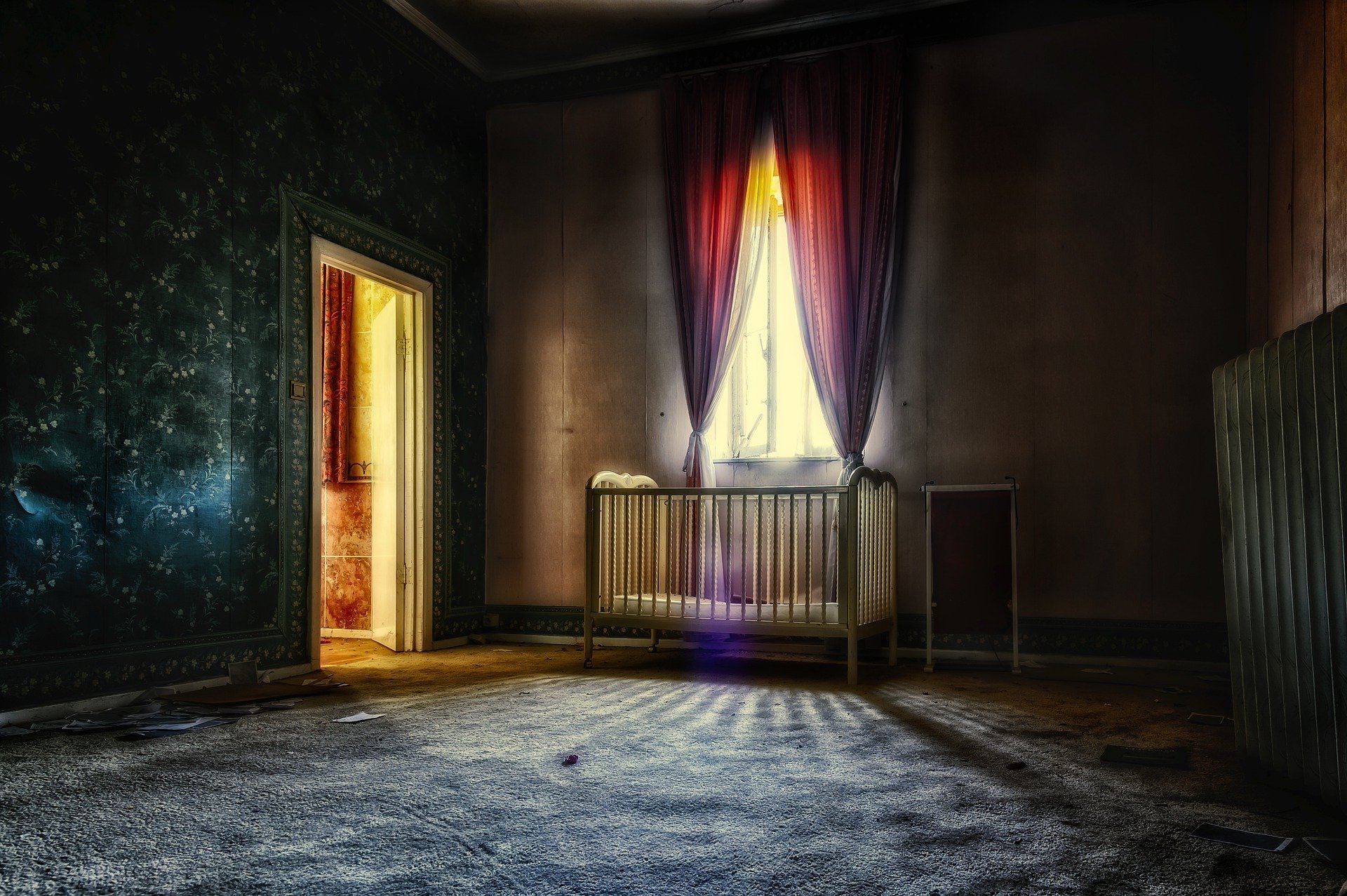 The monster under your bed isn't necessarily out to get you.
But that doesn't necessarily mean that it isn't slightly misguided all the same.
[Like what you read? Check out Dangerous Games To Play In The Dark, available from Chronicle Books now!]
Dear Theodore,
I am the monster hiding under your bed. Personally, I think 'monster' is a bit of a harsh word; but that's what you call me, so that's what I choose to go by.
To make it clear, though, I go by many names beyond you. Night Stalker is one. The Shadow Man is another. I think I also may have accidentally started a few legends without meaning to — would you believe that Bigfoot may have just been me taking a stroll through the woods? Truly, depending on who sees me, any human can imagine something different. So far, I like your imagination the best.
As I'm writing this, you're six years old. For all six, I've been under your bed. I followed you from the NICU and listened to your crying all the way home from the hospital. I admit that the crib was harder to squeeze myself under, but I managed. I'm grateful you've since upgraded to a "big boy bed." It's a lot easier on my back.
As you've grown, you leave the house more and more. I'd forgotten that children go to school so young until I heard you return, excitedly rambling to your ignorant parents about the things you'd learned. Mrs. Thomas sounds nice, from what you say. I approve of her — for now.
Anyone can sound nice coming from you, though, because you tend to see the best in people. It's a quality that gives me hope. This world needs more people with infinite optimism like yours; and you can quote the big scary night monster on that. In fact, you even try to find good things in me. When the moon casts a hideous mix of shadows and light into your room and the fear of my very presence makes you tremble, I hear you whisper to me. "I'm scared. Are you scared, too?"
***
Follow The Ghost In My Machine on Twitter @GhostMachine13 and on Facebook @TheGhostInMyMachine. And don't forget to check out Dangerous Games To Play In The Dark, available now from Chronicle Books!
[Photo via Tama55/Pixabay]