Previously: Banana Tree Summoning Ritual.
Note: Please don't copy/paste or republish the text of this post on other websites without permission.
Would it surprise you to know that there's a ritual game that teaches you how to go to another world using a bathroom? A "Bathroom To Another World" ritual game, to use the parlance? My guess is that it probably wouldn't; after all, we've previously looked at ways to go to another world using elevators, staircases, and just writing a few choice words on a piece of paper.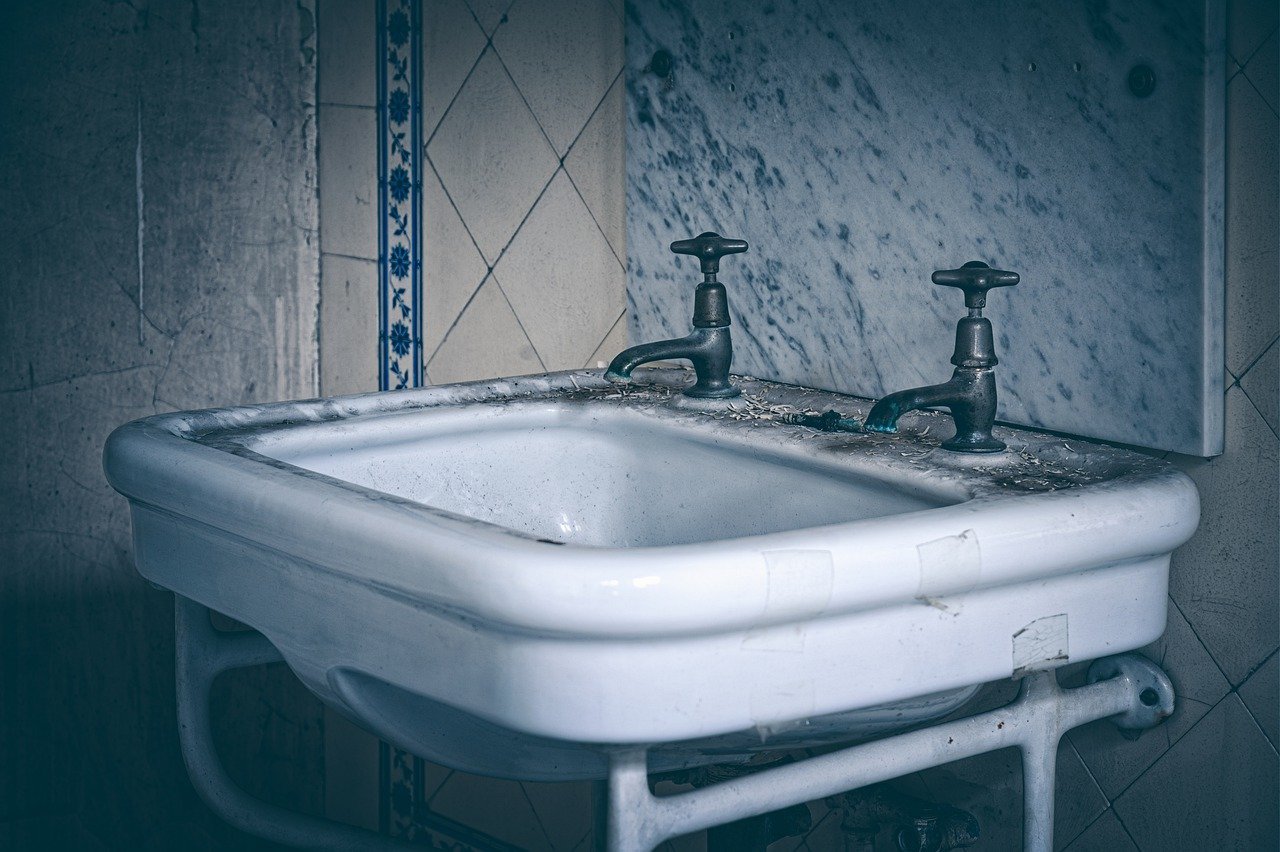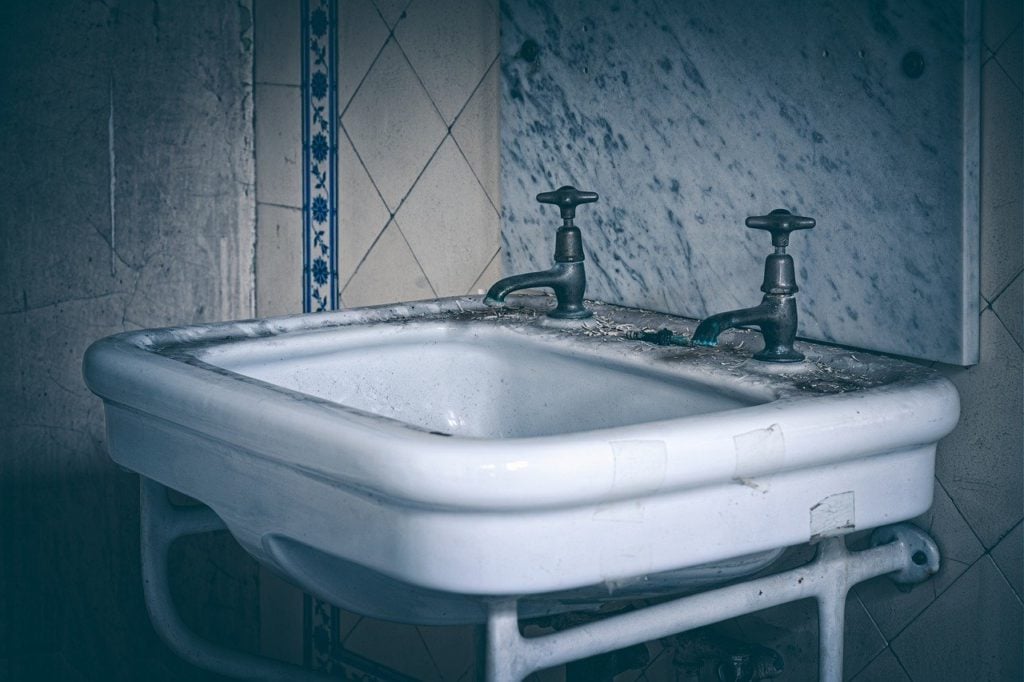 As was the case with the Staircase To Another World ritual legend, I've only seen this one in Korean — not in Japanese — so my assumption, therefore, is that that's where it's originally from. (I could be wrong, of course — as always, my own limitations as a researcher and the limitations of the resources available to me are at play here — but absent evidence to the contrary, that's where I'm at right now in terms of where I think it's likely this one originated.) I've also only ever seen it in pretty much the same form: The same handful of lines, devoid almost any detail, copied and pasted over and over and over again across a variety of sites and forums such as Daum, Instiz, and Naver.
On that note, the oldest version of this game I've been able to find is dated July 15, 2010. This version appeared on Daum within a post titled "[스크랩] 다른 세계로 가는법," or "[Scrap] How To Go To Another World." I'm unclear on whether this is the first time the game appeared on the internet entirely — or whether it might even be the game's genesis — but for what it's worth, it does mean that, at the very least, the game was in circulation in Korea by the middle of 2010.
[Like what you read? Check out Dangerous Games To Play In The Dark, available from Chronicle Books now!]
Like many such games, this one is bare-bones. There's no description of what happens once you've completed the game, or what the other world it's meant to take you to looks like, or whether there's a way to get back. It's just a simple set of instructions — easy to remember; easy to perform; but — as always — terribly, terribly dangerous.
It's dangerous if it goes wrong, sure…
…But it could also be dangerous if it goes right.
Play at your own risk.
Players:
Requirements:
Your home.
In your home, a bathroom with at least one light source and a door that locks from the inside.
In the bathroom, a sink with running water and temperature control options.
Also in the bathroom, a flush toilet.
Instructions:
Preparation:
Begin at any time.
Clear your home of all other people and pets. DO NOT PROCEED if you are not the only one at home.
Once you are alone inside your home, enter the bathroom. Lock the door behind you.
Departure:
If the lights are off, turn them on. (Optional; see: Additional Notes.)
If the toilet lid is open, close it.
With the lid still closed, flush the toilet.
Go to the sink and turn on the water.
Set the water temperature to medium — neither burning hot nor freezing cold.
At the same time, set the water power/pressure to the maximum. The faucet should now be issuing forth a powerful stream of water at a pleasantly warm temperature.
Open the toilet lid.
With the lid still open, flush the toilet.
Now: Pay attention.

If the lights remain steady:

The ritual has failed; do not proceed. Turn off the water, turn out the lights, unlock the door, and exit the bathroom. It is not necessary to fully vacate the premises, although you may do so if you wish. You may try again another time.

If the lights flicker:

The ritual has succeeded; you may proceed.
Arrival:
Go to the sink.
Turn off the water.
Go to the door.
Take a deep breath.
Are you ready?
Are you sure?
Unlock the door.
Open it.
Step outside.
Welcome.
Additional Notes:
Sources do not specify whether or not the lights in the bathroom should be on when you begin this ritual. Due to the fact that the lights flickering without apparent cause indicates whether or not the ritual has succeeded, it is reasonable to assume that the lights must be on when you begin. However, should you not achieve success playing in this fashion, you may try again at a later date with the lights off. Perhaps you will see greater success if you do.
Most sources describe this ritual as being performed in the player's home; however, it is unknown whether this ritual must be performed in the player's home. It may, for instance, be possible to play it in a public restroom, assuming the remaining conditions for the playing space are also met.
Sources do not describe the world(s) in which players who achieve success find themselves. For a possible explanation of why this may be, see: Regarding The Return Trip.
Sources also do not specify whether different players all end up in the same world.
Regarding The Return Trip:
It is not currently known how players may return to their original worlds.
It is possible that there is no way to return to your original world.
Are you sure you want to play this game?
Are you positive?
Because if you do play it, you may never be able to go home again.
Just… think about that for a moment.
Now, ask yourself again:
Are you ready — truly ready — for everything that lies ahead of you?
Bathroom To Another World: FAQ.
***
Please don't copy, republish, or narrate this post on other sites. Linking to it or sharing the URL is fine (and encouraged!), as is writing your own unique version of the game based on your own research, but copying/pasting, republishing, or otherwise reproducing the text of this piece in its entirety or near-entirety on other websites without permission isn't.
***
Follow The Ghost In My Machine on Twitter @GhostMachine13 and on Facebook @TheGhostInMyMachine. And don't forget to check out Dangerous Games To Play In The Dark, available now from Chronicle Books!
[Photo via Tama66/Pixabay]