Previously: The I-17 Mystery Christmas Tree.
There's a photograph that's been passed around online for well over a decade now: A photograph of a bunch of young men — boys, really — in an underground cavern somewhere, with a skeleton clad in rags at their feet. But the photograph is not without context, of course; there's a story that's passed around alongside it. The image, it's said, is of a girl who went missing in the catacombs of Odessa, Ukraine — a girl, it's said, named Masha or Mashenka, who went down into the twisting tunnels beneath the city in which she lived for a party, but got lost while she was down there. She didn't make it out alive, it's said. The boys in the photograph found her, it's said — or, at least, her remains.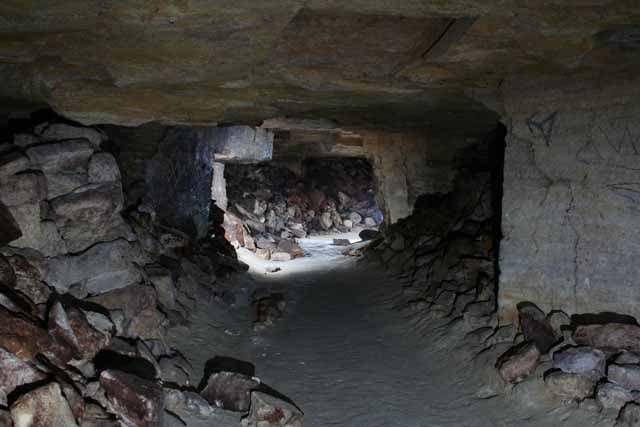 This photograph is proof that it happened, it's said.
It's proof that Masha suffered a terrible fate.
And it's proof that it could happen to any one of us, if we're not careful.
[Like what you read? Check out Dangerous Games To Play In The Dark, available from Chronicle Books now!]
But the story of Masha the missing girl in the Odessa catacombs may not be everything it appears to be — not on the surface, at least. Because here's the thing: There's little to no evidence that Masha ever existed.
So how did the story start?
Where did it come from?
And — true or not — why has it endured as long as it has?
The History Of The Longest Catacombs System In The World
Odessa's catacomb system dates back at least to the 19th century — roughly the 1830s, per the BBC, when the current incarnation of the city was established (although some sources posit that they're even older, going back perhaps to the 17th century).
But unlike, say, the Paris catacombs (which has its own missing person mystery), the Odessa catacombs weren't built for use as an ossuary or burial site. Technically, they're not even catacombs, which, according to their primary definition, are specifically tombs. To be fair, secondary definitions often describe catacombs as things that resemble catacombs — underground passageways or networks of tunnels, for example — even if they're not true catacombs; the fact remains, though, that when we typically think of catacombs, we think of tombs, which the Odessa catacombs aren't.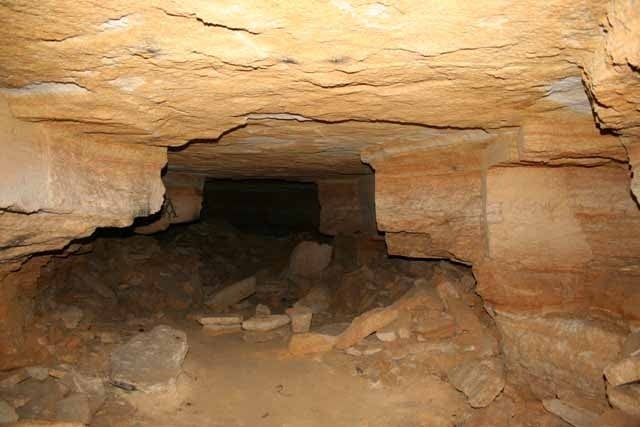 So, what are they, exactly? Complicated, is what. The vast majority of the tunnels grew as a result of stone mining: They're essentially quarries from which limestone and coquina were extracted for use as building materials — that is, the catacombs exist largely as a side effect of the construction of Odessa as a whole. But in addition to the quarry-tunnels, other features, both geological and human-made, contribute to the underground network that makes up the Odessa catacombs, including basements, drainage tunnels and storm drains, bunkers, and natural caves, making them substantially more varied in their composition than many other notable catacomb systems throughout the world.
There is, as you may have guessed, no rhyme or reason to the organization of catacomb's tunnels and caverns. They weren't constructed intentionally or according to any sort of plan, so they come across as slapdash and labyrinthine — easy to stumble into, and equally easy to become lost within. They are, after all, nearly 2,5000 kilometers in length, once all is said and done — the longest set of catacombs in the world. They've also never been fully mapped, and it's common for sections to flood, or collapse, or suffer any number of structural issues. Visitors are permitted only within certain sections through officially-guided tours, although as you might imagine, there are plenty of people willing to take the risk and venture in on their own — safety be damned.
Knowing this, it's not hard to see why a story about someone going missing down there would capture the public's imagination — and why such a story might come across as so believable, even in the absence of any verifiable proof.
The Missing Girl: A Cautionary Tale
The story usually goes something like this:
On Dec. 31, 2004 — or possibly on Jan. 1, 2005; it's never been clear which — a group of teenagers descended into the Odessa catacombs to ring in the new year with a raucous, underground party. While they were down there, one of their number, a 19-year-old girl, somehow got separated from the group — and when they re-emerged onto the surface, she wasn't with them. She had not only gotten separated, but also lost, and subsequently never made it out of the catacombs.
Her remains were allegedly discovered in April of 2005 by a group of people who had gone down into the catacombs to explore; they took several photos and went to the police with their findings, but the police declined to investigate, or even to remove the girl's remains from the tunnels. It wasn't until 2007, after news coverage complete with a number of the photographs of the girl taken by the explorers emerged, that the authorities finally took action. The girl's remains were removed from the tunnel in which they had been found and given a proper burial.
We know all of this, because in June of 2009, an urban explorer either named or going by the name Eugene Lata published a series of posts at the Urban Exploration Resource forums detailing all of it. Lata claimed to have been one of the explorers who had found the girl in 2005, so his account purports to be a first-hand one — and along with the posts, he included a collection of photographs of the catacombs, one of which allegedly depicted the remains of the girl herself.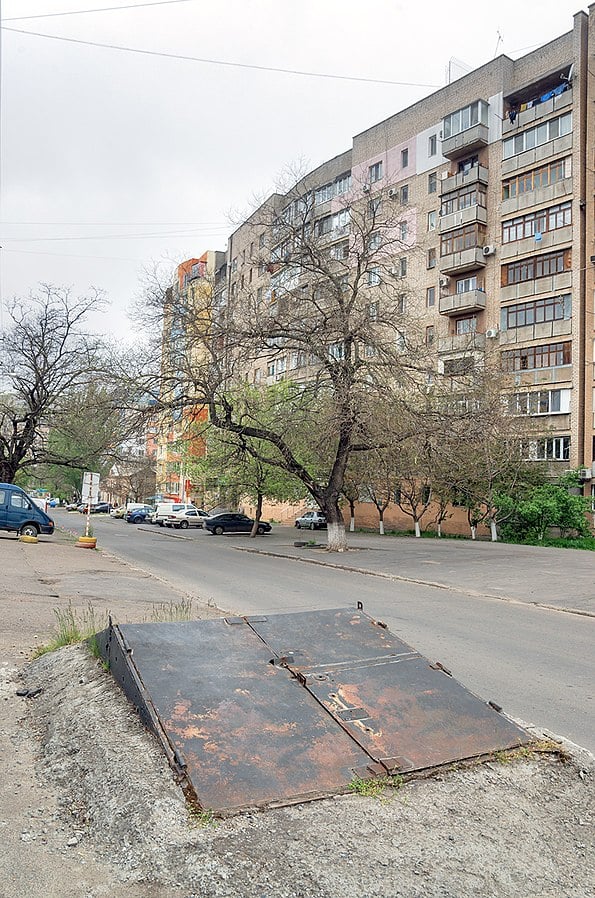 It's graphic, so I won't include it here; also, the image is currently broken on Lata's original UER post. However, it's been reproduced endlessly across the internet in the years since its 2009 debut, so it's easily found. You can see it here, if you really think you need to. Or here. Or here.
Over time, the alleged missing girl has come to be called Masha. Just Masha; no surname is given. It's unclear to me where this name came from, though, as Lata didn't include it in his UER posts. Indeed, the story has become less and less connected to the UER posts as the years have rolled by, instead repeated as if it had been reported on in the news (which, as far as I know, it was not, despite Lata's claim), or simply told and retold as it passed into legend.
And there's this, too: The story has never been independently confirmed. We may not even have any way to confirm the story.
All we know about it is what Lata claims to be true — and all we have to go on is his word.
True Or False?
In 2015, writer Mike Pearl attempted to get to the bottom of Masha's story once and for all. For a piece published at Vice right around Halloween of that year, he spoke to several people about the alleged incident and the accompanying photograph, including Lata himself — but what Pearl found didn't really enable him to verify whether the incident actually happened. Instead, he heard an awful lot of conflicting stories, none of which agree with each other.
Lata maintained to Pearl that his story was true. However, Pearl also found that a post about Masha in the FAQ section of Katacomby.odessa.ua — the official website of the Odessa catacombs — expressly stated (via Google Translate), "It is worth noting that, apart form the author of the photographs, not a single person, both from among civilians and from among law enforcement officers, can confirm the authenticity of this story in Odessa." The post went on to say that, in the opinion of the operators of the site, the photo was a hoax.
Lata then told Pearl that the person behind Katakomby.odessa.ua — who, just to underline the point, stated unequivocally that they thought the photo of "Masha's" remains was a fake — is "one of the most experienced Odessa catacombs explorers and my best friend." When asked why such a close friend would say he was lying, Lata told Pearl that his friend's organization "probably prefers to stay out of this business, just as I do."
(Worth noting: As of this writing, the FAQ post about Masha is no longer present on Katacomby.odessa.ua; indeed, every mention of the girl, usually rendered as ашенька, or Mashenka, seems to have been scrubbed from the site. The post Pearl is referring to is viewable via the Wayback Machine, but its absence now is undeniable. I can only assume that its operators got to the point where they didn't want to engage with the story at all anymore — not even as a legend — so as not to legitimize what they feel is misinformation.)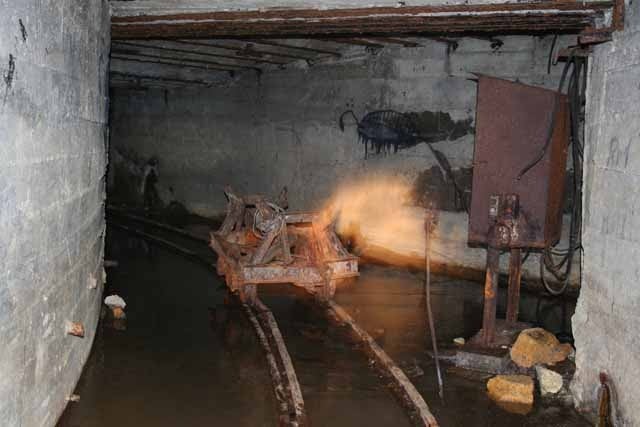 But wait! There's more! Pearl also spoke to Kostya Pugovkin, who claimed a) to have been a member of Ukraine's Antiterrorist Operation, and b) to have removed human remains from the catacombs in 2005 — the very remains seen in the photograph Lata posted to the UER forums. But, as Pearl put it, "[Pugovkin's] recollection is different from Lata's": First, the body was initially presumed to be those of Janis Stendzenieks, the son of Ukrainian newspaper magnate Armand Stendzenieks; the younger Stendenieks had apparently gone missing in 2004. Second, Pugovkin said that, knowing there was a reward for information on the table, he went looking and found not a full body, but something he described as "bone soup."
After he piled the "bone soup" in a bedsheet and dragged it out of the catacombs and to the police medical examiner's office, though, a DNA test found that the remains weren't a match for the missing Stendzenieks. They did seem to have belonged to a girl — but the identity of the person was never confirmed.
Also, it's worth noting that, as with Lata's story, we don't really have a way to confirm Pugovkin's recollection, either—and besides, Pugovkin's and Lata's stories don't really line up with each other with regards to the timeline. (Remember, Lata claimed that the remains stayed where they were until 2007, while Pugovkin says he removed them in 2005.) We don't even really know for sure whether the remains Pugovkin found are, in fact, the ones depicted in Lata's photograph — or whether Lata's photograph is authentic in the first place.
Striking A Chord
But even if Masha's story is simply a legend, though, there's no denying that it's had significant staying power. Part of it, I'm sure, is the existence of the photograph; like the video footage of the man who was allegedly lost in the Paris catacombs, it seems to function as proof of the story's veracity, even if it's just as suspect as everything else about the tale.
But at the same time, I also think part of it has more to do the way the tale taps into a set of rather universal fears: Fear of the dark; fear of being lost and trapped in unfamiliar surroundings; fear of the unknown more generally; fear of helplessness; fear of being buried alive; and — perhaps the most significant one of the bunch — the fear of disappearing without a trace. The idea of having the end of your own story be one, big question mark is, in a word, terrifying.
And here's the thing: These fears aren't unfounded — either generally, or with regards to the catacombs more specifically. Even if Masha herself isn't real, what's said to have happened to her really has happened to other people.
First off, although I still think it's likely the "missing man in the Paris catacombs" is a hoax, people have gotten lost down there, and within recent memory at that: In 2017, two teenagers — a 16-year-old and a 17-year-old — got lost in the Paris catacombs for three days. They were found with the help of rescue teams and search dogs; once they were located, they were brought to hospital and treated for hypothermia, reported the Guardian.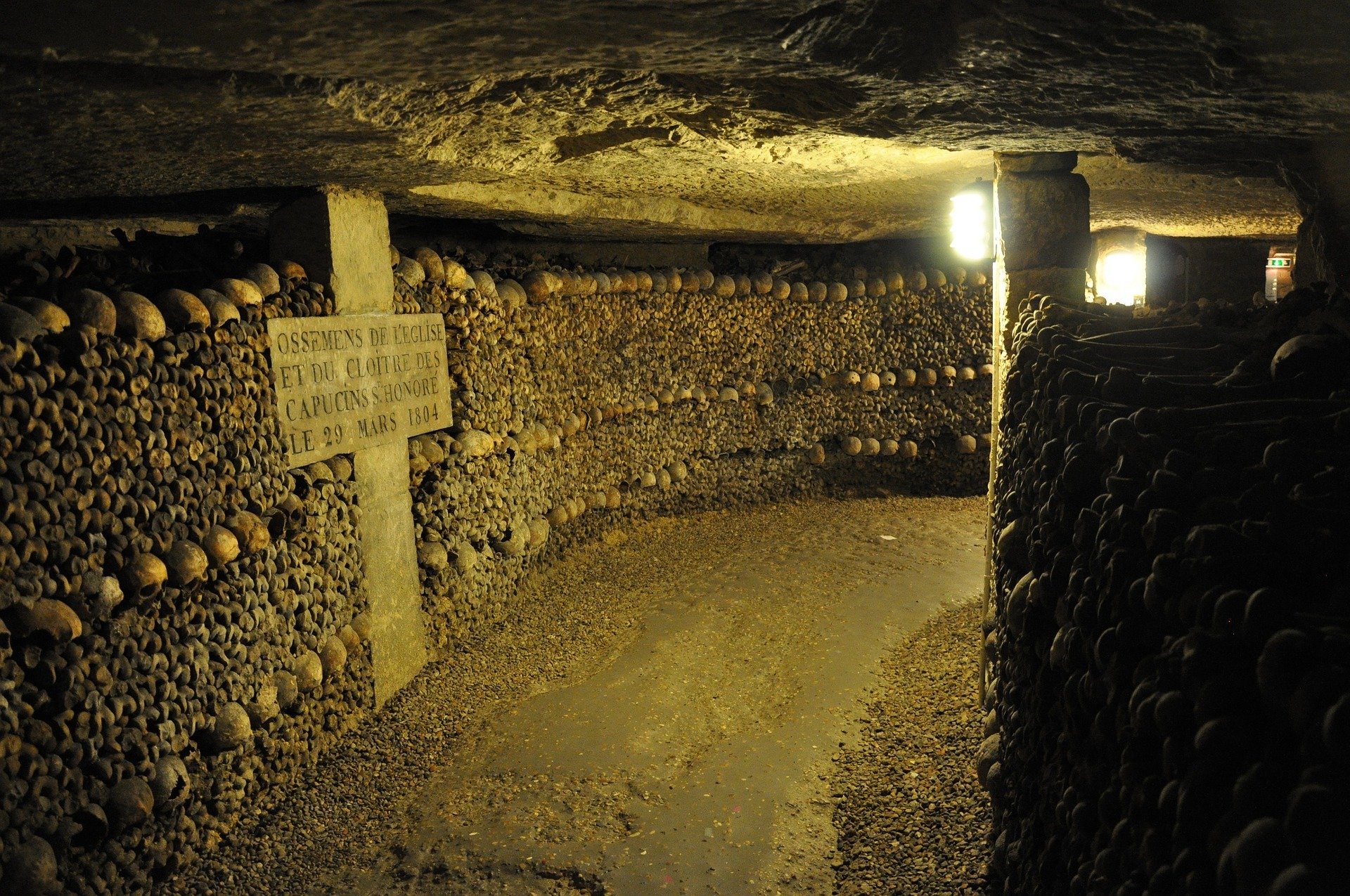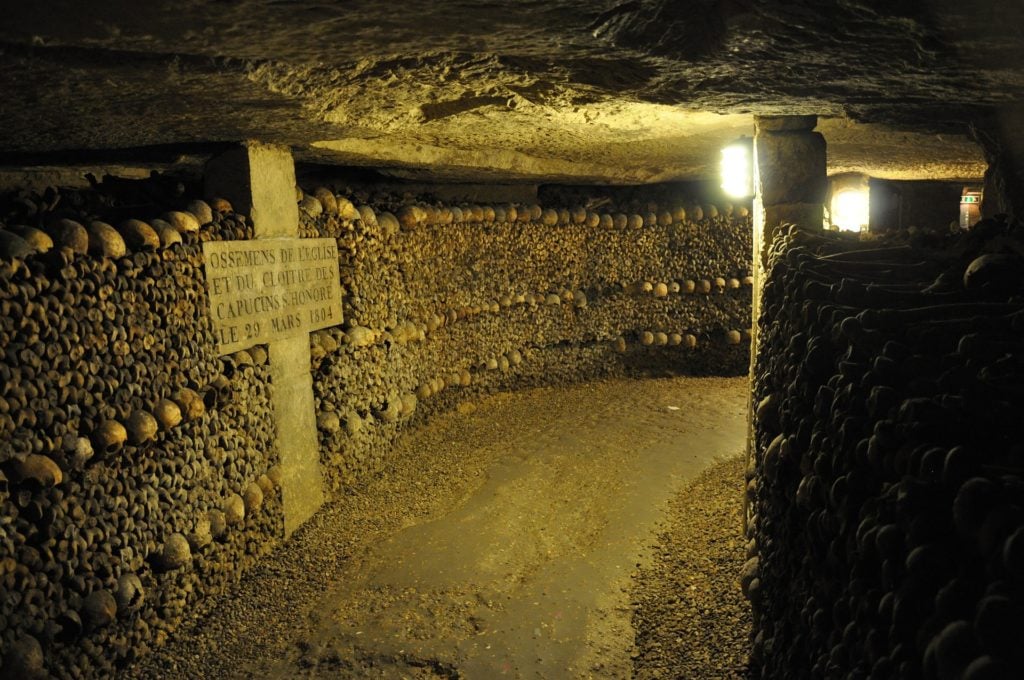 When it comes to people getting lost in the Odessa catacombs, meanwhile… well, those who have suffered this disaster typically haven't been as lucky as those French teenagers.
In January of 2012, for example, a 22-year-old student who trekked into the Odessa catacombs to explore subsequently went missing; a search was mounted, but a few days later, officials announced that they had decided to stop the search, reported the Ukrainian News Agency at the time. 24TV later reported that he was never located.
In February of 2021, the remains of man, a backpack beside him, were found in the catacombs near Zhvanetsky Boulevard, per 24TV. His identity remains unknown, but it's thought that he may have disappeared roughly six years ago.
The remains of a different man were also located within the Odessa catacombs just a month later, in March of 2021, reported Dumskaya. Before he left, he wrote a note to his girlfriend letting her know that he was going into the catacombs, and that he was unsure if would come back. He may have died by suicide, although it remains unknown whether this was the case.
And in 2014, a 22-year-old man killed a 17-year-old girl and hid her remains in the catacombs. He was sentenced to 13 years in prison for the crime in 2015, per Global Investigative Journalism Network affiliate NikCenter.
The Crux Of The Matter
As is often the case with unverifiable stories — with legends in general — whether or not the story of the missing girl in the Odessa catacombs is really "true" may not be the point. The point, I think, is what it tells us about ourselves — or, more precisely, what our preoccupation with it tells us about ourselves. Legends, after all, frequently function as lenses through which to examine our own fears — and, maybe, do something about them.
But one thing's for sure:
Don't go into the catacombs alone.
You may not make it back out.
***
Follow The Ghost In My Machine on Twitter @GhostMachine13 and on Facebook @TheGhostInMyMachine. And don't forget to check out Dangerous Games To Play In The Dark, available now from Chronicle Books!
[Photos via Полищук Денис Анатольевич (1, 2, 3), Мокрицький Павло/Wikimedia Commons, available under CC BY 2.5 and CC BY-SA 4.0 Creative Commons licenses; chiefhardy/Pixabay]