Previously: "Survival Guide."
It's a situation in which many of us have found ourselves: Stuck in a traffic jam, noticing a road branching off our main route, and opting to turn off and follow that road in the hopes that it'll get us where we're going a little more quickly — or at least give us the illusion that we'll get there faster. Unfortunately for the narrator of the creepypasta story "I Found A Dark And Lonely Road," things… don't turn out quite the way they'd hoped when they made the turnoff.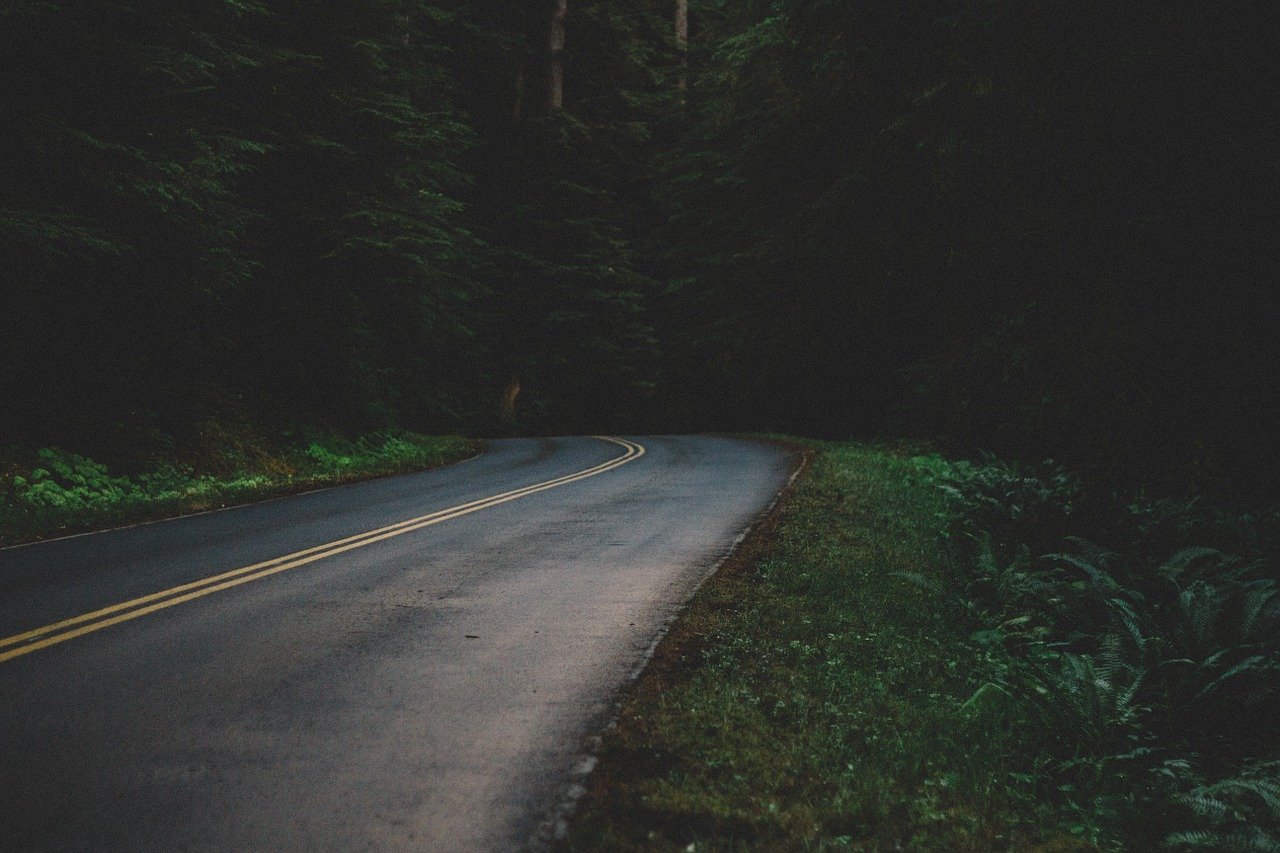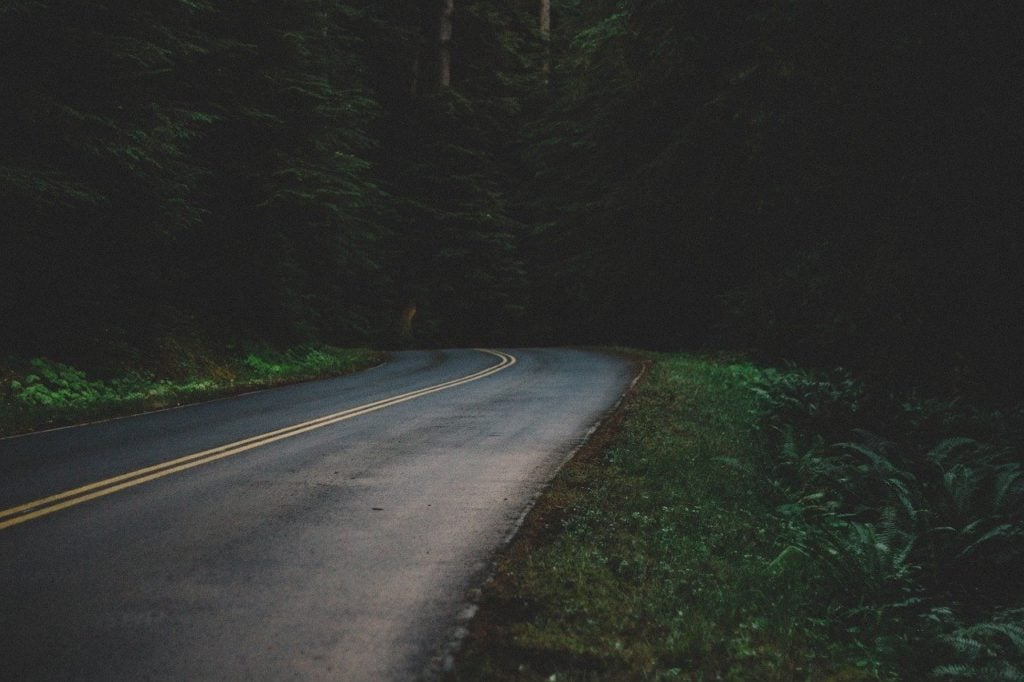 Written by Michael Landry, aka Shadowswimmer77, and published to the Creepypasta Wiki in September of 2019, "I Found A Dark And Lonely Road" is a solid piece of writing, well-plotted and with fluid prose. It also does what I think the best pastas all do: It takes something familiar, even innocuous, and turns it into something terrifying. And, most importantly, it doesn't tell us too much — it gives us just enough, and then lets our imaginations take care of the rest. Pastas like this one seem to be getting increasingly rare, so for me, it was a real treat to find.
[Like what you read? Check out Dangerous Games To Play In The Dark, available from Chronicle Books now!]
Rather than simply start the excerpt at the beginning of the story before directing you to the rest of it, the excerpt I'm going to give you this time comes from slightly later in the story. It's a better set-up, I think, and will give you a better idea of what to expect from the story as a whole. All you need to know at this point is that our narrator has been fighting gridlock for hours while attempting to make a drive out to visit their family — and, as is wont to happen, has been growing more and more impatient with each frozen minute.
So, they do what most of us would probably have done, as well: They start looking for alternate routes.
Bad decision.
…After finishing eating, I got back on the road. Things looked like they were picking up for a couple miles, but then I came up to the back end of the jam and was right back to waiting. We were moving a little bit better, I think averaging about five miles an hour at this point, but as the sun started edging toward the horizon, I pulled out my phone and started to see if Google maps could clue me in on any kind of workaround.
It's a funny thing about human nature: most of us don't like to sit still. Studies at airports showed people would rather walk farther to baggage claim to get their luggage, even if the total time would have been less if they'd have had a slightly longer wait at planeside. Well, the power of the internet appeared to be in my favor. Though I-80 still showed as a dark red band for another fifty miles or so, there was a southbound county road coming up in a few miles, and a northbound a couple after that, either of which looked like they'd let me bypass the worst of the traffic. Since I'd spent the better part of the day sitting on the road my patience was about worn out, and I opted to take the southbound road even though the app told me it would ultimately take about thirty minutes longer to get to my parents' house. I just wanted to get moving again and reasoned at this rate it might take me more than the thirty-minute difference to get to the northbound route anyway. And that is a choice that will haunt me until the day I die.
***
Follow The Ghost In My Machine on Twitter @GhostMachine13 and on Facebook @TheGhostInMyMachine. And don't forget to check out Dangerous Games To Play In The Dark, available now from Chronicle Books!
[Photo via Free-Photos/Pixabay]