Previously: The Monster With 21 Faces.
Forest Grove, Oregon is a relatively quiet place. Less than 30 miles away from Portland, it's primarily a commuter town; the continued presence of Pacific University, which was founded in 1849, has also long been a defining feature of the area, giving it a reputation for being a cute little college town, as well. This, perhaps, is why the strange, high-pitched squealing sound that shattered the silence for nights on end in February of 2016 made such waves — the mysterious Forest Grove Sound, as it came to be known, was unlike anything the small city had ever experienced before.
[Like what you read? Check out Dangerous Games To Play In The Dark, available from Chronicle Books now!]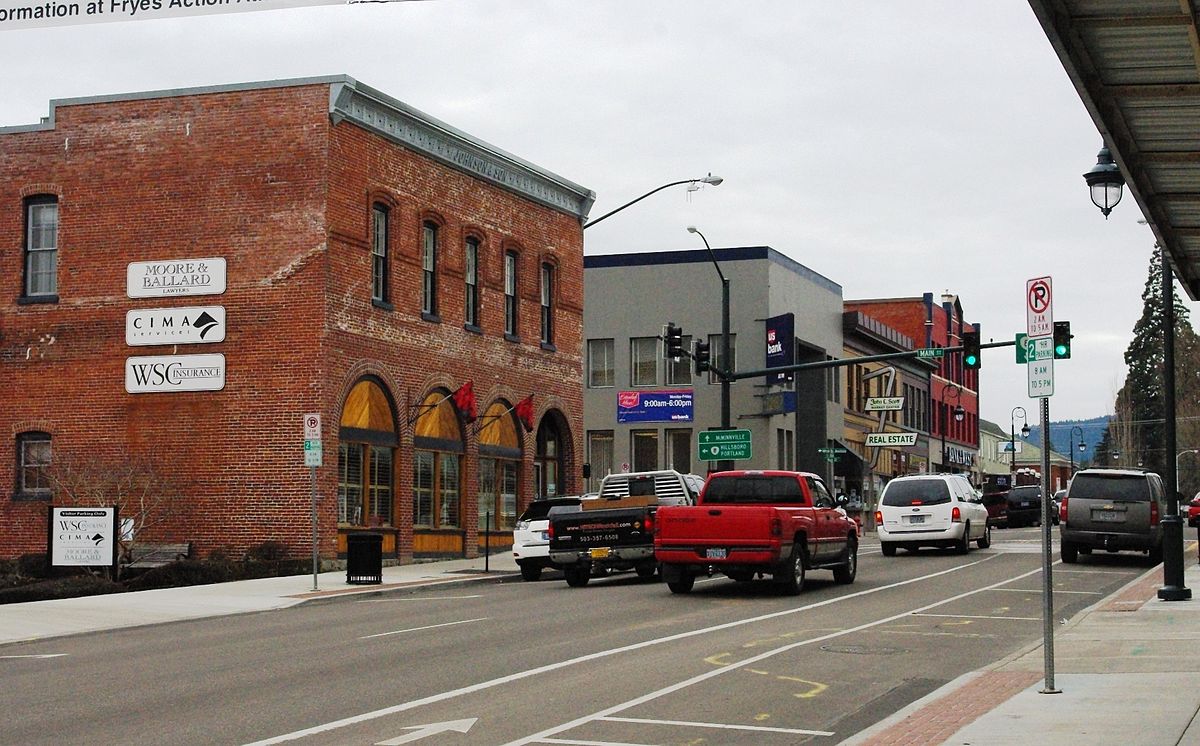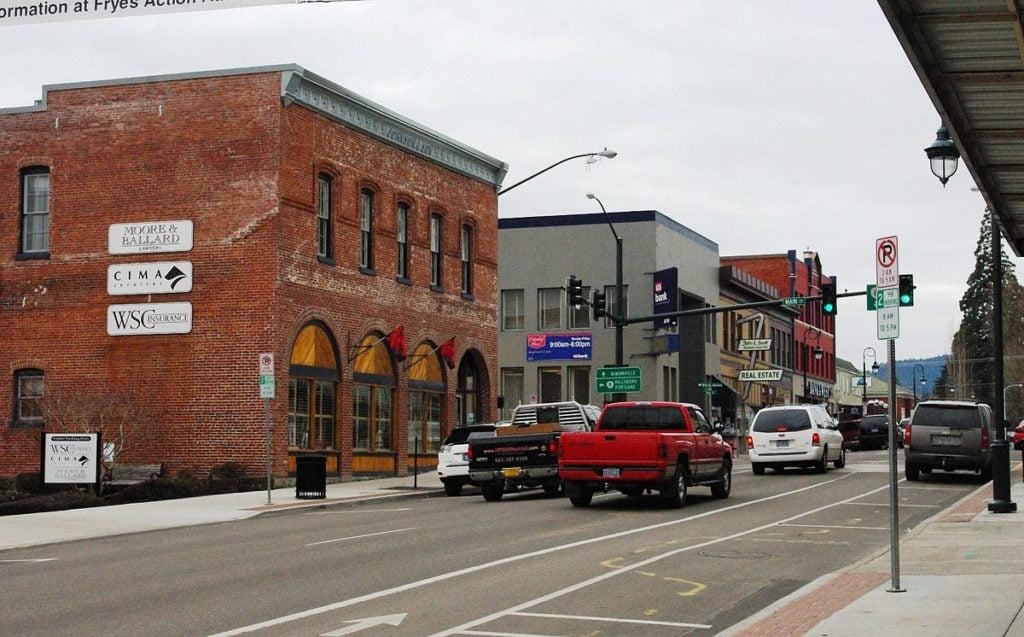 Some who heard it described it as a "mechanical scream." Others called it a "mystery whistle." To still others, it was "a giant flute played off pitch," or even "Satan's teakettle." But no one really knew what it was or precisely where it was coming from — and to this very day, they still don't. After its brief appearance in early 2016, it vanished and hasn't been heard since.
According to KATU News 2, Forest Grove resident Paula Lynch was the first one to sound the alarm about the mysterious news. Lynch told the outlet that she had first heard the noise sometime in January; since then, she said she had heard it four more times. But although she did say she'd heard it at a variety of times of day, it was the late-night occurrences that really threw her for a loop. She recorded one such occurrence on Friday, Feb. 12, 2016 and posted it on the Forest Grove Facebook page — and with that post, she kicked off a mystery that quickly went viral.
It sounded like this:
To be fair, the noise is a lot less mysterious when you actually hear it than it is when you hear people talk about it. It's clearly mechanical in origin, likely the sound of metal scraping against metal or of air or steam hissing loudly out of a pipe. It's not quite a "mechanical scream" — a phrase that brings to mind a humanoid robot shrieking in pain or anger — or any of the other descriptive phrases that anthropomorphized whatever might be making the noise.
It is however, annoying. Really, really annoying. And because it was so very annoying, it's no wonder that people couldn't stop talking about it.
After Lynch reported the noise, officials took up the case — but numerous possible explanations were quickly discarded. Said Dave Nemeyer, then fire marshal of the Forest Grove Fire and Rescue, to ABC News, "It's definitely a horrendous noise. I have no idea what the noise is. [The resident] described to us that it was coming from the middle of the street. To me, it sounds like the sound of train tracks, that metal screeching sound, but there are no train tracks near her home … so that's obviously ruled out." Similarly, officials ruled out water valves, a gas leak, wildlife, fire alarms, and more. Residents who spoke with various news outlets suggested it could be a worn break pad or something similar.
Some, though it might be something less… mundane. "We've had different suggestions from folks that it's an alien mother ship or a warning sign of something to come," Forest Grove's police captain, Mike Herbs, told the Washington Post.
But, as public works superintendent Rick Vanderkin noted to ABC News, only a handful of people had heard the sound; as such, not only was it tough to figure out what might be making the noise, it was difficult even just to pinpoint where it was coming from.
That's where Andrew Dawes came into the picture. A physicist who taught (and still teaches) at Pacific University, Dawes heard about the mystery and thought it might be worth creating some sort of public document where people could log their observations — including where they themselves heard the sound. Accordingly, he set up a Google Map where people could drop pins in the spots where they bore witness to the strange mechanical shrieking along with any notes they might like to add. Dawes didn't necessarily intend to analyze the data himself; he mostly just wanted to help provide useful tools for people who might want to take on that challenge themselves. At its height, the map had about 30 pins on it scattered across Forest Grove, indicating spots in the city where residents reported hearing the unholy racket.
But just as suddenly as it began, the noise stopped — or at least, it seemed to. According to NBC News, the last pin was dropped on the Google Map Dawes had set up on Feb. 27; after that, there was nothing. The phone calls to City Hall tapered off — partially due to a statement released by the Forest Grove Police on Facebook asking people (kindly) to stop clogging their phone lines (calls about the sound, which they determined "not [to] pose a threat to the community," were preventing them from dealing with actual emergencies and high-priority issues), but by and large because of waning interest in the mystery.
By the end of March, Andrew Dawes wasn't even convinced that the reported sounds were the same sound. He found there to be no pattern to the location-based data his Google Map provided; it was all random, none of it ordered in a way that would suggest a single source. "I believe people have heard noises that sound similar," he told VICE via email. "I don't think they are from a common source, or anything else mysterious." These days, the map is mostly empty, with only a few scattered data points remaining.
The source of the sound Lynch originally heard was likely something mechanical failing somewhere nearby; it would have ceased when the failure was either complete or had been repaired. Fire marshal Dave Nemeyer Told the Oregonian at the end of March that officials believe it to have been "a faulty attic fan or heat pump."
And just like that, the mystery was over — "over" in that the sound had ceased to be an issue, but still unsolved.
Here's the thing: Despite the national frenzy that sprung up around the Forest Grove Sound, it apparently… wasn't that notable, if you actually lived in Forest Grove. Some months after the incident—and months after the furor surrounding it had died down — writer Taylor Clark took a trip out to Forest Grove from his home city of Portland to see what exactly it was like on the ground there and didn't find a whole lot. He was unable to speak to Paula Lynch, he wrote in his piece on the journey for California Sunday Magazine; "after the story broke, Lynch stopped speaking to the media and erased all of the Facebook activity around her video, except to say that she wishes she'd never posted it all," he noted.
What's more, when he actually arrived in her neighborhood to ask others who lived there what their experiences with the noise had been, they mostly… didn't have any experiences. Wrote Clark:
"Among those I spoke with — all living within a block of where [the sound] was recorded — not one had actually heard it. A teenager climbing out of his pickup shrugged and shook his head. A woman watering her flowers said, rather flatly, 'I haven't heard it, and I haven't heard anyone out here talking about it.' Even a pair of new parents with their baby, the exact sort who would be most fanatically attuned to nocturnal sounds, said that not only hadn't they heard it, they weren't aware that there had been any kind of uproar over a noise on their block. 'What did it sound like?' the mother asked me."
This isn't to say that the noise was actually a hoax, as Clark was careful to note — others, including reporters working on the story, did hear the sound themselves. The story surrounding it did, however, grow quickly out of proportion, amplified by the internet and our thirst for the unknowable. It was, concluded Clark, "a weird little whistle that, in the journalistic equivalent of a game of telephone, grew more and more inflated with each news story until it became a terrifying sonic blight tormenting a community." He observed, "Wasn't that what we wanted to believe? That in our microscopically researched, data-crunched world, there are still mysteries out there that not even science can explain?"
It's perhaps worth noting that there are a number of odd, unexplained noises and sounds that have puzzled the world throughout history — one of which has been ongoing since at least the 1970s. The Forest Grove Sound doesn't appear to be connected to "the Hum," as this long-running aural mystery is called; the Hum sounds more like a trumpet, deeper and brassier than the high-pitched squeal of Forest Grove's auditory menace. But still — it's… interesting, to say the least.
But ultimately, the actual source of the noise isn't what's important about the Forest Grove Sound. It doesn't even really matter that the precise source is still unknown, and will likely remain as such in perpetuity. What's important about the Forest Grove Sound is what we did with it — the way we took a small story and ran with it, inflating it and creating a full-blown mythology around it, even when all we really had about it was scraps of inconclusive information.
Never underestimate the ability of human beings to create a story out of almost nothing.
Because at the end of the day, that's what we are: Storytellers. It's how we understand the world. How we explain it to ourselves. How we make sense of the things we don't understand.
And even if turn out to be wrong — well, sometimes, it's not the destination that matters.
It's how we get there that counts.
***
Follow The Ghost In My Machine on Twitter @GhostMachine13 and on Facebook @TheGhostInMyMachine. And don't forget to check out Dangerous Games To Play In The Dark, available now from Chronicle Books!
[Photos via M.O. Stevens, Amos Meron, public domain/Wikimedia Commons, available via Creative Commons CC BY-SA 3.0 license and public domain.]