Previously: The Hex Murder House, Pennsylvania.
(CW: Unethical human experimentation.)
In Tokyo's Shinjuku ward, there's a park just north of the Shin-Okubo JR station. Called Toyama Park, it's small by the area's standards; the nearby, more well-known Shinjuku Gyoen and Yoyogi Parks are both substantially larger, measuring 144 and 133 acres respectively to Toyama Park's 46. But despite its size, it looms large in Tokyo's landscape for its possible involvement in unethical human experimentation during the Second World War: A medical school once located at Toyama Park is believed to have housed a facility belonging to Unit 731 — a unit of Japan's Imperial Army notorious for the terrible experimentation it carried out on wartime prisoners before and during the Second World War.
Knowing this, it's no wonder the park has a reputation for being haunted.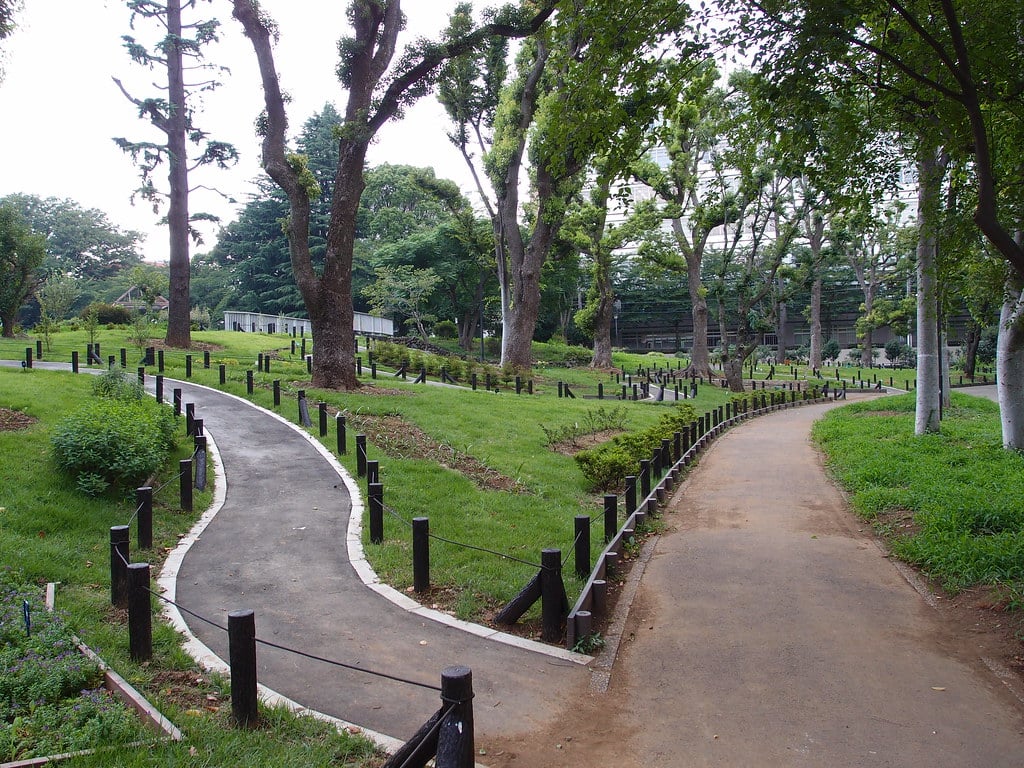 The facility is no longer standing; however, according to the stories that cling to park itself and the small mountain at its heart, Hakone Yama, that makes no difference to the victims of Unit 731 who were brought to the Shinjuku facility. If you venture into Toyama Park at night — or, if you're feeling very brave, you climb Hakone Yama — you'll hear them. You'll hear their pain. You'll hear their suffering.
You'll hear their history.
[Like what you read? Check out Dangerous Games To Play In The Dark, available from Chronicle Books now!]  
The beginnings of Unit 731 formed in 1932, when Shiro Ishii, Surgeon General and the chief medical officer of the Imperial Army, took command of the Army Epidemic Prevention Research Laboratory (AEPRL). Already interested in forming biological and chemical research unit, Ishii created the secret Togo Unit and housed it at Zhongma Fortress — aka the Zhong Ma Prison Camp — in Japanese-occupied China. When this facility shut down in 1935, Ishii secured support to build a larger one in Pingfang, near Harbin.
The activities carried out at this facility officially fell under the "Epidemic Prevention and Water Purification Department." But what actually went on there at the hands of what was established as Unit 731 in 1936 was much, much worse. (Warning: The following details are incredibly disturbing.) Prisoners — many of them Chinese, but also occasionally Korean, Soviet, European, American, Indian, and Australian — were deliberately exposed to infectious diseases such as cholera and the bubonic plague in the name of researching biological warfare. Vivisections and amputations were performed while the prisoners were still alive and without anesthetic. Prisoners were infected with syphilis and vivisected at various stages of infection. Limbs were frozen so as to study the effects of frostbite. Victims included adults and children of all genders; they were frequently called "logs" — as in tree trunks — by their captors, as a means of dehumanizing them.
And that's just scratching the surface.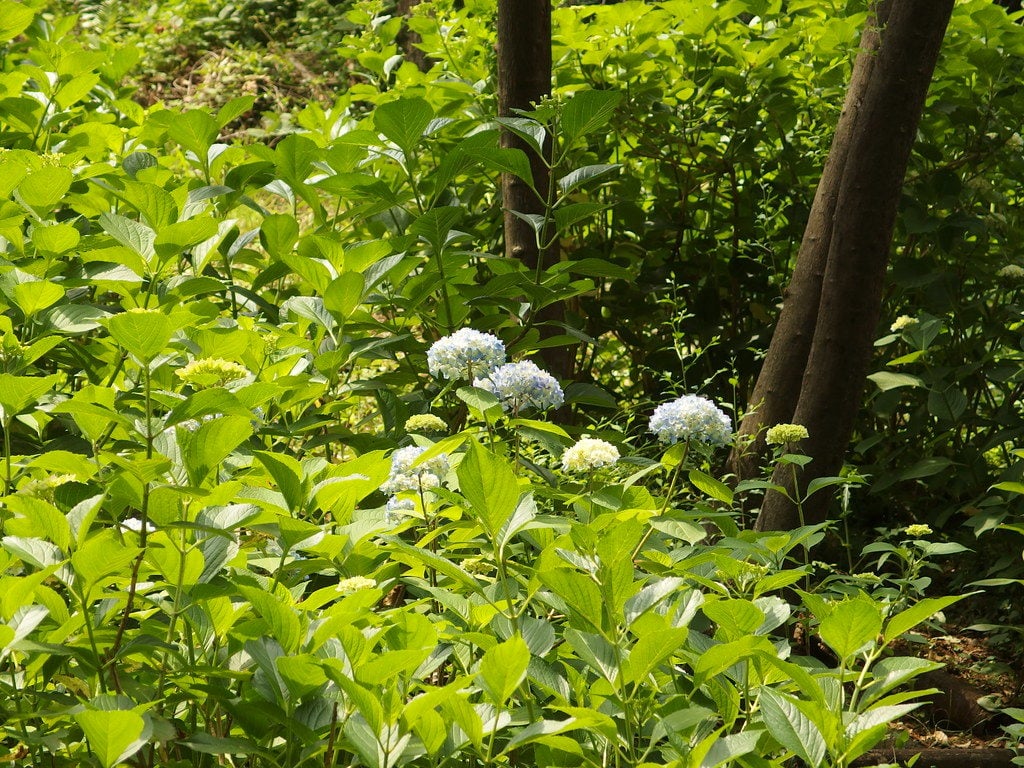 Unit 731's activities continued for the duration of the Second World War. After the bombings of Hiroshima and Nagasaki by the United States on Aug. 6 and 9, 1945, however, orders quickly came todestroy any evidence of Unit 731. The Harbin facility was demolished. Witnesses and prisoners were executed. Employees were told to "disappear."
Japan surrendered on Aug. 15, 1945.
But not one member of Unit 731 was ever charged with crimes of war. The United States granted them immunity in exchange for information — that is, the United States effectively covered up the activities of Unit 731. And for decades, any mention of Unit 731 was systematically erased from history books in Japan.
Although the Harbin facility was Unit 731's primary base, it may have had other facilities, too — not necessarily facilities where similar experimentation was carried out, but facilities where the remains of Unit 731's victims were analyzed after death. And in 2006, someone stepped forward with first-hand information that pointed to one located in what is now one of Tokyo's most popular neighborhoods.
Toyo Ishii (who does not appear to be related to Shiro Ishii) was 84 when she gave an interview attesting to the activities of a facility once located in Shinjuku near Toyama Park — right where the Toyamo No. 5 apartment building stood. Ishii had worked at the facility, which was officially a medical school and research base, towards the end of the war; she said she didn't know anything about the human experimentation carried out by Unit 731 during that time, but her account did detail the hasty disposal of remains kept in the facility's three morgues in the days immediately following Japan's surrender.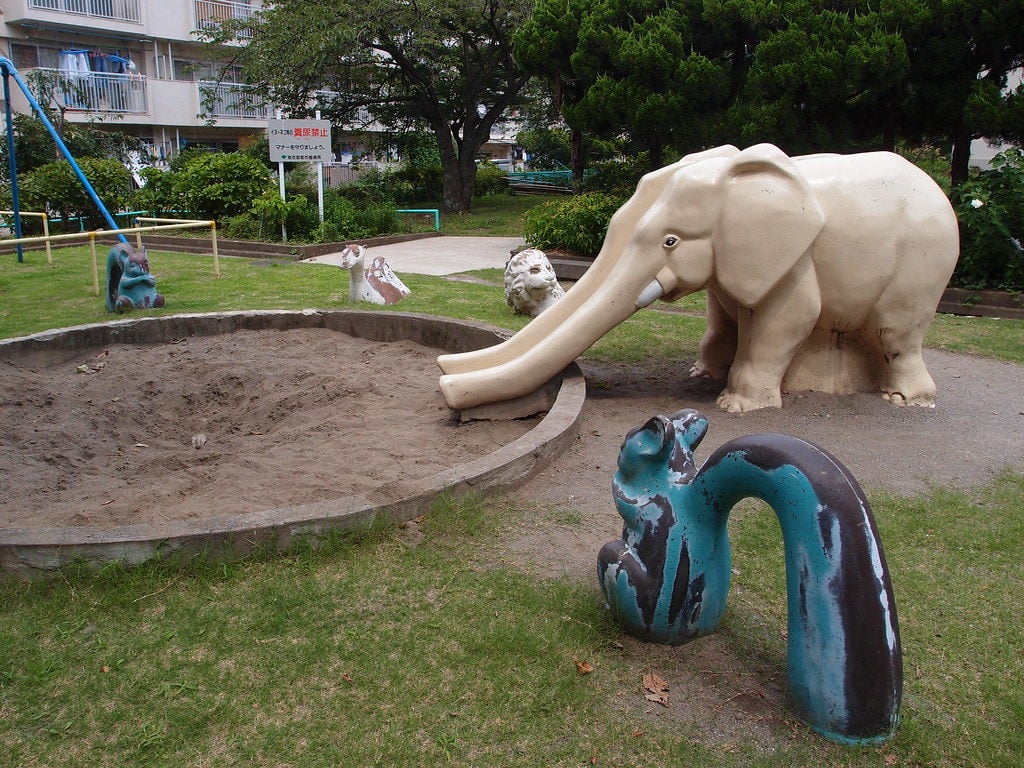 In 1944, she was assigned to the oral surgery department — but after the surrender, said Ishii, she and many other workers were ordered to bring bodies with numbered tags kept in a pool of formalin prior to dissection and body parts which had been preserved and stored in bottles to large holes dug within the facility's grounds. "We took the samples out of the glass containers and dumped them into the hole," she said. "We were going to be in trouble, I was told, if American soldiers asked us about the specimens."
She found out many years later that a housing complex for doctors and officials was constructed atop the mass grave in order to conceal it. After this complex was retired, Toyama No. 5 was built.
Toyo Ishii's account wasn't the first time that area of Shinjuku had been linked to Unit 731. In 1989, construction workers discovered 35 human skulls and thighbones at a worksite not too far away from Toyama No. 5, where an old government building had been demolished to make way for the new National Institute of Health. It was never determined exactly what had happened to the humans to whom the remains belonged; the New York Times reported in 1990 that Tokyo's National Museum of Science, a number of medical schools and forensic scientists, and the Ministry of Health and Welfare all declined to analyze the bones. Police denied there was any evidence of criminal activity.
Keiichi Tsuneishi, a professor at Kanagawa University and one of Japan's leading experts on biowarfare, thought it was likely that the remains, which dated back to around 1945, had belonged to prisoners subjected to experimentation and subsequently killed at the Harbin site who had then been shipped to Japan from China for further study after their deaths. About the silence from officials surrounding the discover, Tsuneishi told the Times, "There has been a lot said about Unit 731, but very little hard proof. But there are many people who think it may be safer not to find out the unwanted truth."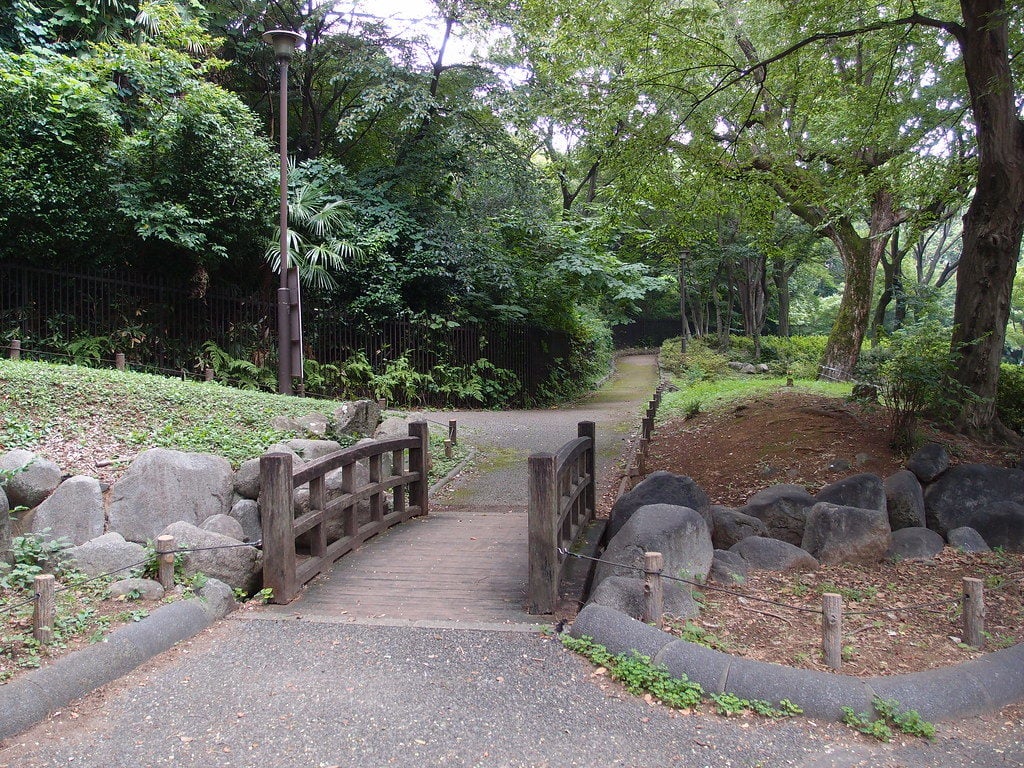 It wasn't until several years later that the remains were finally analyzed. But although the ministry did eventually state that the bones, which found to have largely belonged to non-Japanese Asian people, had likely either been used in "medical education" or otherwise "brought back from the war zone for analysis at the medical school," officials also said that there wasn't enough evidence to connect the remains directly to Unit 731.
After Toyo Ishii's interview, however, the subject couldn't be ignored anymore, and an investigation was ordered. The residents of Toyama No. 5 were relocated; the building was demolished; and an excavation finally got underway in 2011. It's not clear whether any results from this excavation have been made public yet — but in 2018, Japan's national archives did finally disclose the names of more than 3,500 members of Unit 731. Dated Jan. 1, 1945, the document is, as Katsuo Nishiyama, the Shiga University of Medical Science professor who requested access to the list, "the first time an official document showing the real names of almost all members of Unit 731 has been disclosed." Said Nishiyama to the newspaper Mainichi Shimbun (via the Guardian), "The list is importance evidence that supports testimony by those involved. Its discovery will be a major step toward unveiling concealed facts."
And in the meantime, while we wait for those concealed facts to finally be brought into the light, there are the stories of Toyama Park and Hakone Yama — the ghost stories, the reports, the kaidan that speak of what might still hover around the area. The most prominent tale situates itself at the top of Hakone Yama; there, it's said you can hear the sound of a man sobbing late at night. Other rumors say that hitodama — orange, red, or blueish-white orbs of light that appear as a result of a person's soul separating from their body — can be seen throughout the park. Some reports speak of a classic White Lady spirit, although it's unclear who she might be. And still others say that if you take a photograph in the park at night, the probability of capturing something… unearthly in the image is high.
It's not clear whether the stories kicked up after the 1989 discovery of bones in the area or the 2006 interview from Toyo Ishii — but whether or not the ghosts are real, the history certainly is.
And, for the sake of both those whose lives were lost and for our own future… that's one thing we should never, ever forget.
***
Follow The Ghost In My Machine on Twitter @GhostMachine13 and on Facebook @TheGhostInMyMachine. And don't forget to check out Dangerous Games To Play In The Dark, available now from Chronicle Books!
[Photos via Guilhem Vellut (1, 2, 3, 4)/Flickr, available under a CC BY 2.0 Creative Commons license.]