Previously: "If You Find A Book Called 'The Tale Of Roly Poly'…"
Written by Nathaniel J. Nelson, the creepypasta "I Am Halloween" is pretty much what it says it is: A story about Halloween personified. It's a lot more than that, though, digging deep into Halloween's roots and exploring how ancient forces adapt with the passage of time.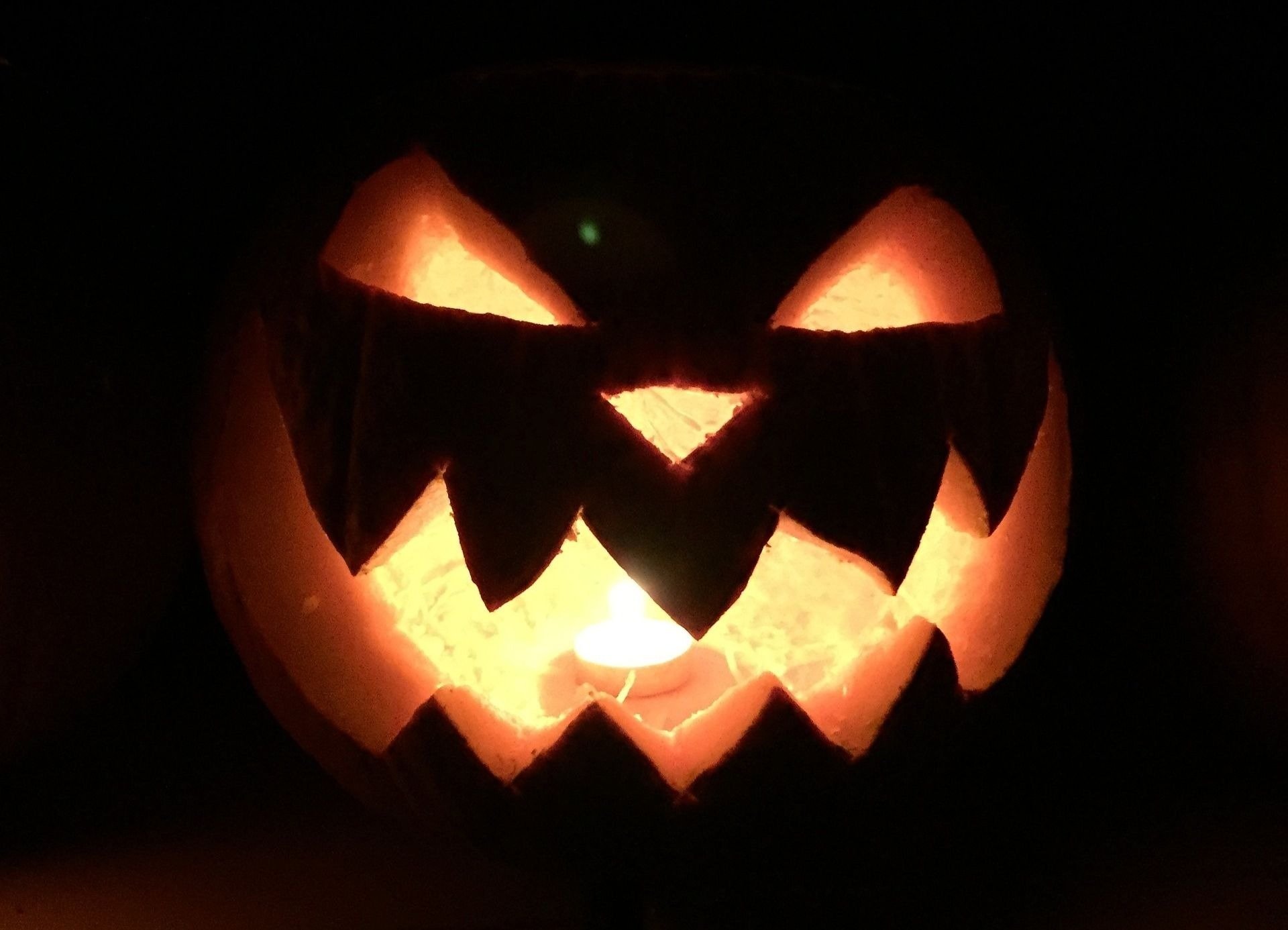 There's no denying that Halloween has changed a lot over the years; once a religious observance, it's now more of a Hallmark holiday, widely commercialized and existing solely for the purposes of fun. But if you delve deep enough, there's still something more there. Something old — very old, indeed. So old that it's had to, uh, adjust its calendar somewhat as the centuries have rolled on.
[Like what you read? Check out Dangerous Games To Play In The Dark, available from Chronicle Books now!]
It's not sleeping.
It's wide awake.
And it's hungry.
The full story is available both on the Creepypasta Wikia and on Creepypasta.com.
Trick… or treat?
Halloween is my saving grace — the one night a year I can go outside without a mask. I don't want it to sound like I spend all year waiting for this day, just whiling away the hours with bated breath and anticipation; I would like to say that I have other interests, that I am able to find myself so engrossed in some human activity that I actually forget about the one day I can truly be myself.
But this would be a lie. It's an uncommon hour that I go without thinking about the thirty-first of October, that glorious night when I can step out into the cool air and almost — just almost — feel human.
Or, listen below:
***
Follow The Ghost In My Machine on Twitter @GhostMachine13 and on Facebook @TheGhostInMyMachine. And don't forget to check out Dangerous Games To Play In The Dark, available now from Chronicle Books!
[Photo via mattbanasiak/Pixabay]