Previously: "I Found A Hidden Door In My Cellar."
Longtime readers of TGIMM already know how fascinated I am by abandoned places — and that fascination is exactly what the creepypasta "River's End" taps into. In fact, "River's End" taps into two of my great obsessions: Abandoned places in general, and what are referred to as "zombie subdivisions" in particular. Published to the Creepypasta Wikia by user Fearofthedark in 2013, this tale tracks a once-beautiful residential area's decline into abandonment… and the nefarious things that may have hastened this decline.
[Like what you read? Check out Dangerous Games To Play In The Dark, available from Chronicle Books now!]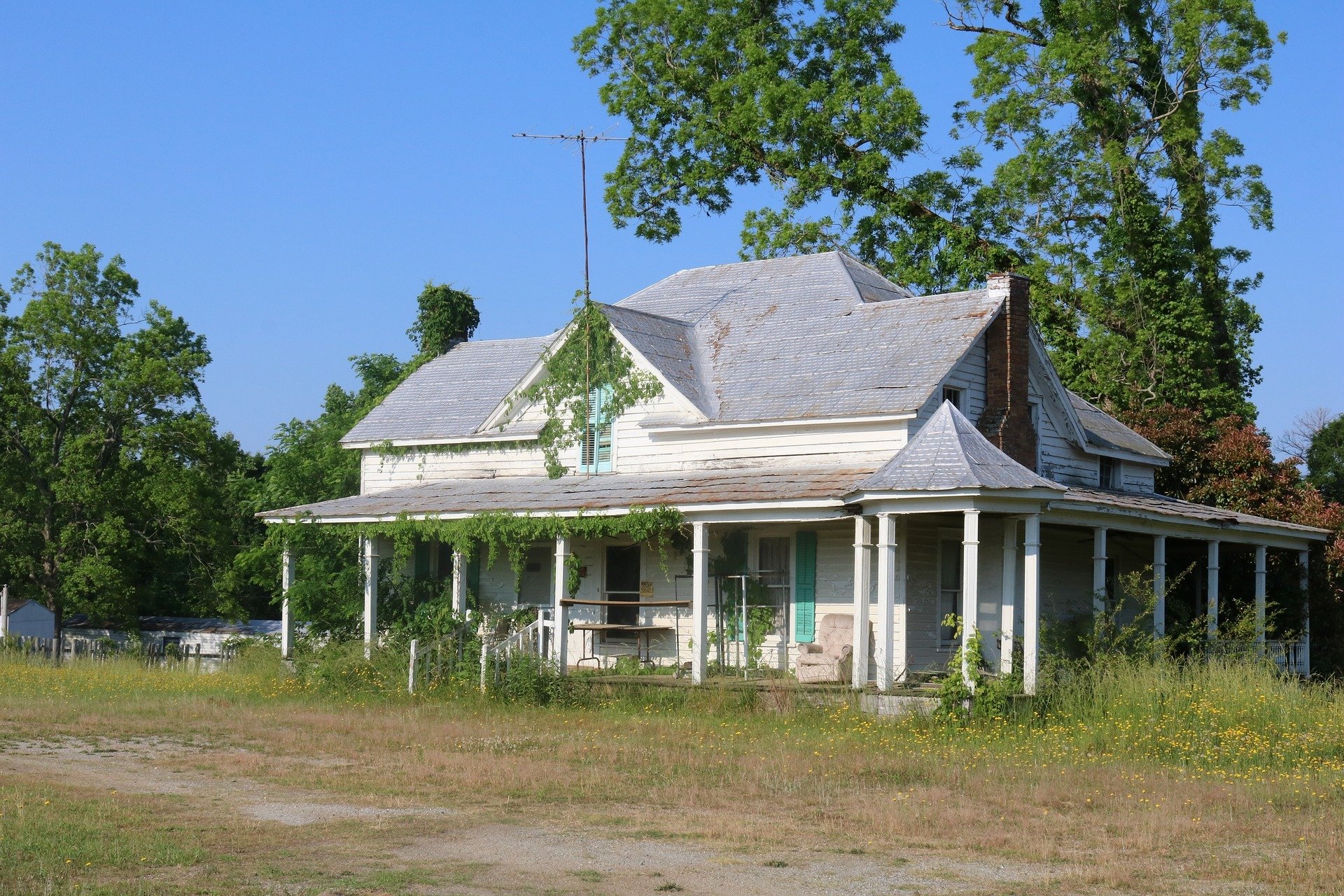 It's not a Fourth of July story, but the date and holiday does factor into one portion of it, so it seemed appropriate to post today. Enjoy those fireworks (safely!), if that's your jam…
…And be glad you don't live in River's End.
Nobody knows for sure why everybody left River's End. Nobody ever talks about it. A large sign near the perimeter displays the word "Condemned," and the area has since been fenced off on all sides. The houses, now dilapidated and crumbling, were once pristine and beautiful. The lawns of the houses, now overgrown with weeds and plant life, were once perfectly square and the lushest shade of green you could imagine. They say the people were friendly and that there was once peace and tranquility surrounding the quaint little village. But now it's all gone. All that's left of that beautiful place is ruin and devastation, neglect and decay, abandonment by the outside world.
Established in 1955, the area known as River's End started out as a series of developments that, as the name implied, ran near the mouth of a nearby river. A few dozen families inhabited the development at the onset, but as the area became well known for it's beauty and as property values rose, more and more people began to show up, and eventually the Village of River's End was formed. Small businesses began to pop up. A school for the growing number of children was built in 1965. The neighbourhood became prosperous and for several decades became one of the fastest-growing suburban areas in the state.
But then something happened. Or rather, a series of events supposedly happened. The last known record of people living in River's End was in November 1989. That's when the last remaining families were moved out. Any and all efforts to communicate with the people of the town have proven ineffective. Many of these people cannot be found, as if they disappeared without a trace after leaving their homes for the last time. What could possibly have happened in such a small period of time that the entire place had to be evacuated and condemned? Many theories have arisen about these events. Records from the River's End Police Department shortly before the evacuation and local published documents from throughout the town's history have given many of us at least a few clues. The truth about River's End will most likely never be known in full, but the following is what has been pieced together by the little evidence we have.
***
Support The Ghost In My Machine on Patreon for behind-the-scenes access and bonus content. You can also follow on Twitter @GhostMachine13 and on Facebook @TheGhostInMyMachine.
[Photo via calvinburgamy/Pixabay]