Previously: Roko's Basilisk.
Type: PE (Preternatural Entity).
Period/location of origin: 2007 (approximate), Seattle, Washington, United States.
Appearance: Subject, known as the "Smiling Man," appears to be a tall, middle-aged, male humanoid with dark hair and no facial hair, between 6'2" and 6'5" and often described by targets as "lanky." From a distance, subject appears to be a man; however, it is not known whether this classification is correct. Subject's facial expression, which appears to be frozen in place, is exaggerated to the point of unnaturalness, with eyes open wide and mouth drawn into an even wider smile.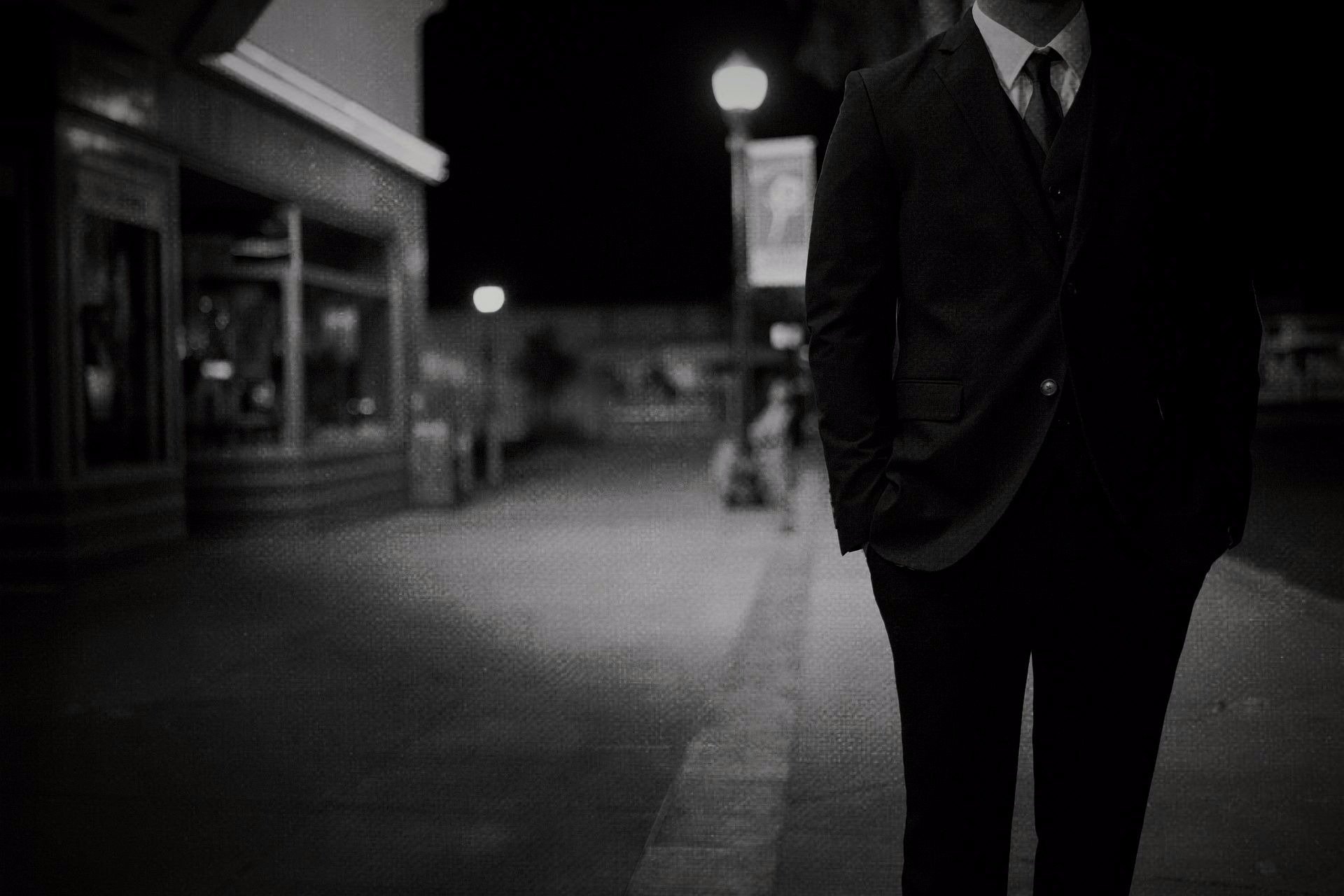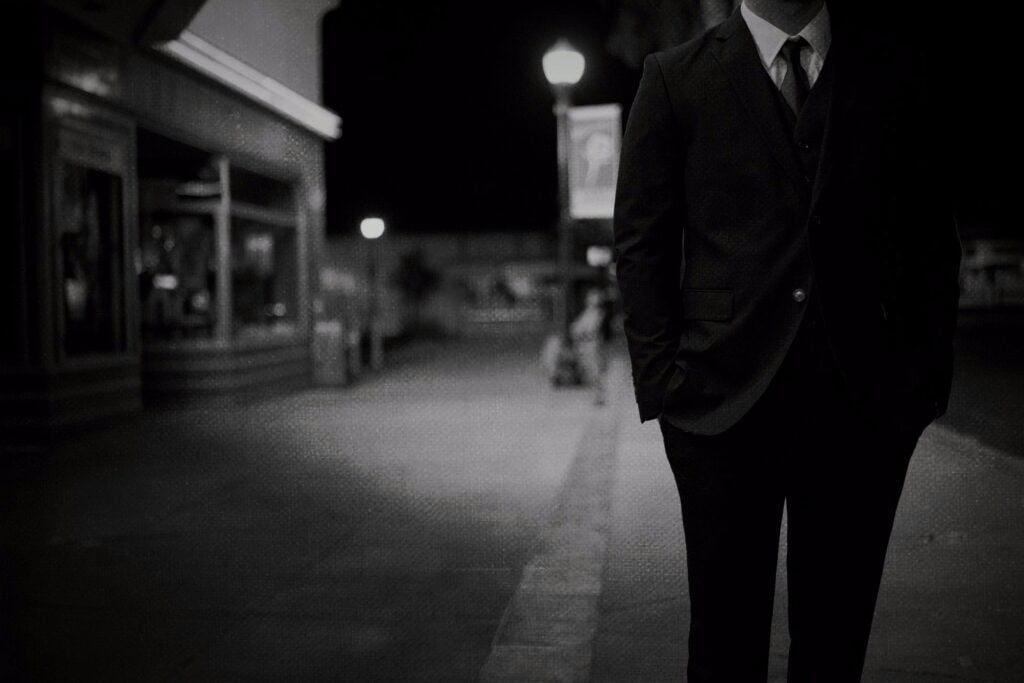 Subject moves in a curious, dance-like fashion similar to the box step performed in a waltz. Subject finishes each box with a large step forward, propelling subject in the direction in which it wishes to travel. Subject moves quickly and gracefully — more quickly than one might expect.
Subject typically wears a dark suit. It is old and very much out of style with regards to the current fashion, although in good condition.
It is not known what subject has to smile about, or why he smiles so broadly.
[Like what you read? Check out Dangerous Games To Play In The Dark, available from Chronicle Books now!]
Modus operandi: Subject targets people walking alone late at night, typically between one and two o'clock in the morning and especially along poorly lit and sparsely traveled side streets. Subject will appear on the side of the street on which target is walking, moving towards target in the previously described waltz-like style. Subject may periodically stop and face target without moving, although target will rarely, if ever, directly witness the moment subject starts or stops. Should target cross to the other side of the street, subject will wait until target isn't looking and then follow. Subject does not ever make eye contact with targets.
Subject may choose to back off at any given moment, turning around and waltz-stepping away from target. However, this choice may be seen as a warning sign: After subject has moved nearly out of sight, it may turn back and beginning running towards target at a great speed. What might happen should subject reach target during this stage is unknown — but it is not expected to be good.
Targets may encounter subject in dreams for some time following an encounter; according to some targets, these dreams frequently feature subject and target dancing together, each bearing the same unnatural smile. Whether these dreams are natural or supernatural in nature remains to be seen.
Containment: Unknown. Subject currently remains loose in the wild.
Additional notes: First known report of subject appeared on the subreddit r/LetsNotMeet on April 6, 2012, in which Redditor blue_tidal related an incident they claimed had occurred in Seattle, Washington roughly five years prior; then, on April 23, blue-tidal cross-posted their story to r/NoSleep. In the years since this initial account was reported, subject has also been seen in other locations in the United States, such as Iowa, as well as countries such as Belgium and Canada. Precisely how subject travels between these locations remains unknown.
Recommendation: Should subject be spotted, it is recommended that targets move immediately to a well-lit, well-populated area. Do not speak. Do not make any noise. If possible, take shelter in a secure location until daylight.
Or, simply do not venture out alone at night. Ever.
Resources:
The Smiling Man on r/LetsNotMeet.
Blue_tidal AMA on r/TheSmilingMan.
2AM.
***
Follow The Ghost In My Machine on Twitter @GhostMachine13 and on Facebook @TheGhostInMyMachine. And don't forget to check out Dangerous Games To Play In The Dark, available now from Chronicle Books!
[Photo via Free-Photos/Pixabay, remixed by Lucia Peters]