Previously: Zombie Subdivisions.
There's a reason I've tagged an "-ish" to the heading of this installment of "Abandoned": St. Elizabeths Hospital in Washington, D.C. isn't totally abandoned. A new building adjacent to the historic East Campus was opened in 2010, providing an updated psychiatric facility that is still in use today; what's more, there are big plans in the work for much of the remaining grounds.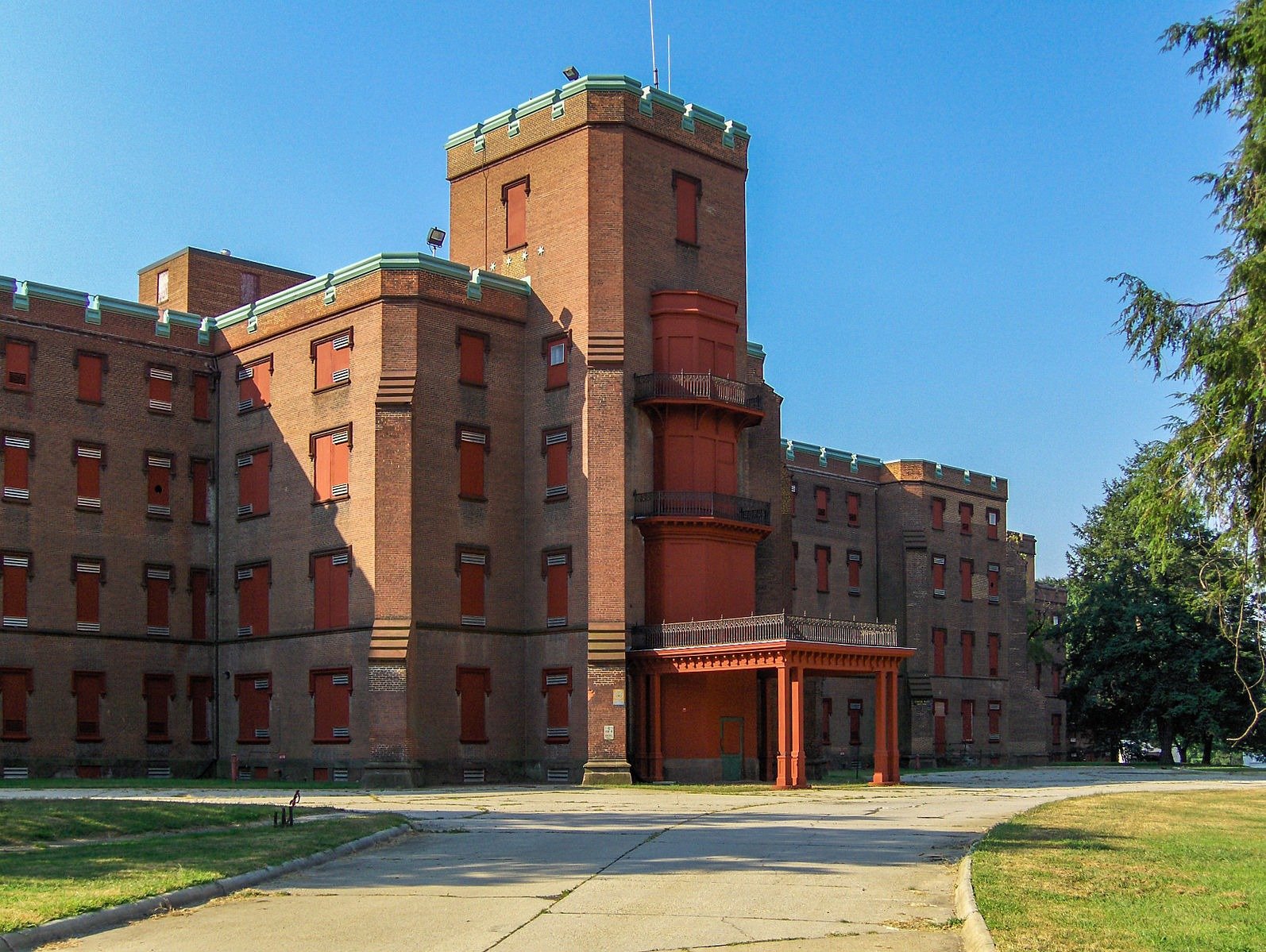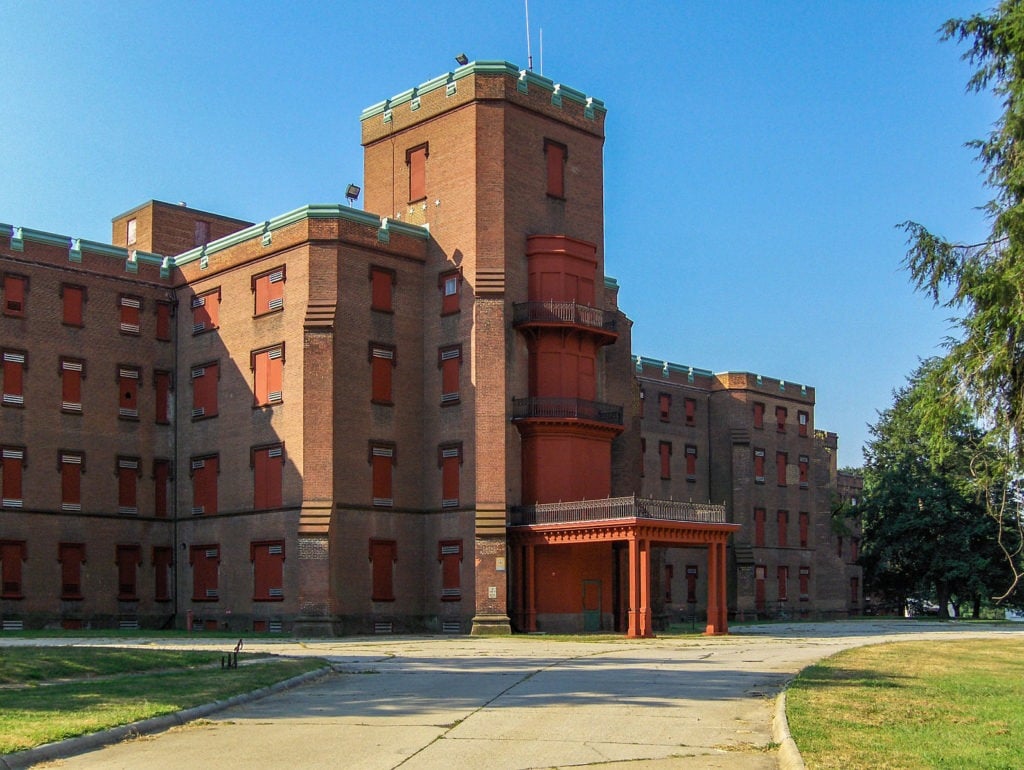 But although there are currently plans to revitalize it, most of the hospital has for years sat largely vacant, not in a state of complete decay, but certainly neglected.
Originally opened in January of 1855, St. Elizabeths bears the (perhaps dubious, given how awful the state of mental healthcare was at the time) honor of being the first federally operated psychiatric facility in the United States. Mental healthcare reform activist and advocate Dorothea Dix was instrumental in its creation; together with Dr. Charles H. Nichols, who was to be the hospital's first superintendent, she worked to develop the facility from the ground up, starting with writing the legislation that established it. Construction began on St. Elizabeths as a modified Kirkbride plan in 1853, operating in three phases: First the west wing went up, followed be the east, and lastly the administrative facilities in the center. Two additional buildings were also built for black patients — one for men and one for women — because, well, institutionalized racism. By July of 1855, 60 patients resided at the hospital; the number had risen to 93 by June 1856. Fees for patients typically ranged between $5 and $15 a week (roughly $140 to $415 today).
[Like what you read? Check out Dangerous Games To Play In The Dark, available from Chronicle Books now!]
At the time, the hospital wasn't actually called St. Elizabeths; like many early psychiatric facilities, it underwent a name change later on. Upon its opening, it was simply known as the Government Hospital for the Insane (a name which would certainly be frowned upon these days due to its stigmatizing language). The name of St. Elizabeths came in 1916, after Congress passed a piece of legislation redubbing it; somewhat bizarrely, the legislation lacks an apostrophe between the "h" and the "s," so its official name is St. Elizabeths, rather than St. Elizabeth's.
Before that happened, though, the Civil War came. Portions of the facility were repurposed as an army and navy hospital, beginning a fairly rich history of the hospital being reused for other purposes. After the war ended, and after the facility was renamed, it also played host to a number of animals brought back from expeditions that were meant to live at the National Zoo; a lack of housing for the animals resulted in them arriving at St. Elizabeths.
The hospital expanded dramatically in the early 20th century, with superintendent Alonzo B. Richardson running the charge. Although he would only be superintendent for four years until his death in 1903, the expansion added 1,000 more beds to St. Elizabeths. By the time the facility hit its peak several decades later, it housed 8,000 patients and boasted 4,000 employees — and, as was common for psychiatric hospitals of this era, it began to suffer due to overpopulation. Although St. Elizabeths never suffered the scandal that many other psychiatric facilities of the era did, it began to decline in the 1950s, gradually reducing its population and floating in a sort of limbo when it came to who would be responsible for operating it. Its accreditation fluctuated, being lost and gained at various times over several decades—and finally the responsibility of operation was transferred to the District of Columbia in 1987.
But although St Elizabeth has been lingering in disuse for many years, the new building that opened in 2010 signifies large changes coming. Although the 2010 addition is a psychiatric facility, a "Master Plan" to repurpose much of St. Elizabeths as headquarters for government agencies and organizations has been in the works for several years.
Perhaps the facility's half-life will be coming to an end soon. Its history, though, will live on.
***
Follow The Ghost In My Machine on Twitter @GhostMachine13 and on Facebook @TheGhostInMyMachine. And don't forget to check out Dangerous Games To Play In The Dark, available now from Chronicle Books!
[Photos available via Creative Commons licenses; for credits and source links, see captions of each individual photo.]