Previously: "Lost Episodes."
Much has been made of the tyranny of the typing awareness indicator… but "Annie96 Is Typing…" brings it to a whole new level. In its briefest form, the typing awareness indicator consists of three little dots appearing when someone is working on a message; arguably, however, the longer version is more anxiety-inducing: The words "So-and-so is typing" followed by an animated ellipsis. What are they typing? Why did the indicator just disappear? Did they just stop typing without sending the message? Why didn't they send it? What's going on here???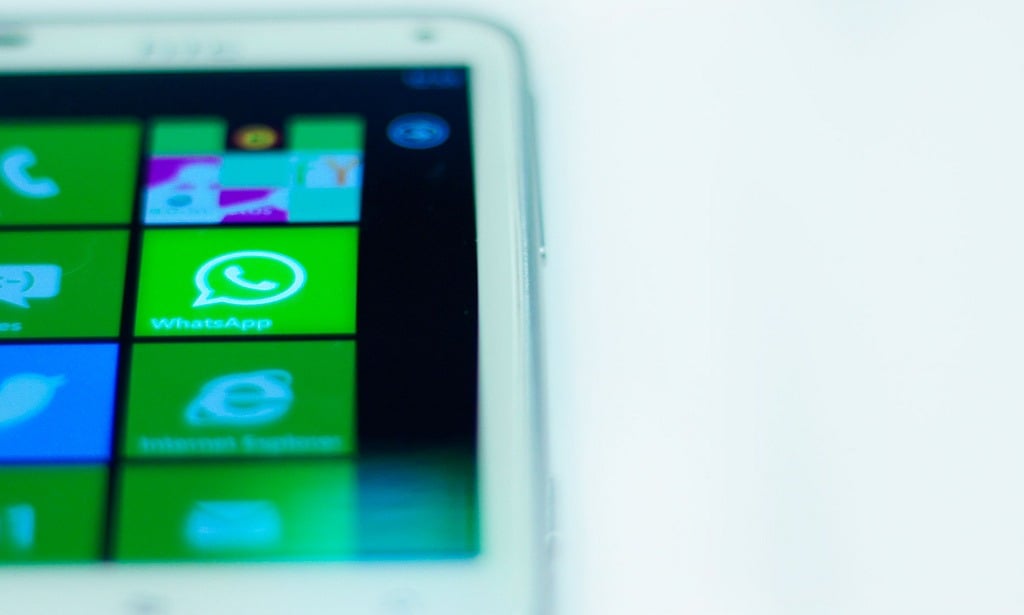 The effectiveness of "Annie96 Is Typing…" comes not only from its use of the typing awareness indicator, but also from the delivery method of the story itself. More than a mere chat log — something static which we the readers come to after the fact — it harnesses something called Stories for Your Screen, allowing us to experience it as it unfolds in real time. Unfortunately I don't know whether Stories for Your Screen is still active — it hasn't been updated in quite some time, and its social media feeds went silent around the end of April 2014 — but even if it's dead in the water, I can appreciate what it represents. This kind of storytelling can only happen via the Internet; it's a peek into how creative creepypasta can get the longer it sticks around.
[Like what you read? Check out Dangerous Games To Play In The Dark, available from Chronicle Books now!]
I don't use WhatsApp, so I can't tell you how accurate the story's use of it is; in an interview with WebMagazin, though, author Pascal Chatterjee noted, "All I can say is: It would be quite a big issue if the WhatsApp client leaked random chat histories to other users." But at the same time, there's also this: Maybe the fact that the chat history was "discovered" via such a "leak" is indicative of something… else. Something bigger. Something that implies whatever is going on in Annie96's story isn't done yet.
Here's the story's introduction, along with a transcript of some of the earlier sections of it — but trust me: The only way to really experience it is to click through the whole thing yourself.
While playing around with WhatsApp, I stumbled across a weird chat history between two people I don't know. It scared the hell out of me. When I tried to find it again, the app crashed, and kept crashing.
Luckily, I managed to make a copy. Here it is:
annie96: you asleep??
mcdavey: no.. guess you're not either :p
annie96: can't.. it's the wind.. sounds like cats fighting. whats your excuse? :p
mcdavey: studying 🙁
annie96: so that's what they call porn now? :p
mcdavey: annie wtf!!!
annie96: not denying it? :p
mcdavey: I still can't believe what johnny did today!!
annie96: me neither.. that boy has issues..
annie96: wtf the winds so loud.. that doesn't seem normal lol
mcdavey: No wind over here. Just rain.
annie96: Lucky you. i need my beauty sleep! :p
mcdavey: Damn right you do 😉
annie96: what? you mean i look
annie96: shit i think i heard footsteps on the gravel outside
mcdavey: Get your crazy dad to check it out :p
annie96: i'm home alone! the fam are on holiday remember? i told you this!
(Or, find it in text form, rather than images, over at the Creepypasta Wikia.)
***
Follow The Ghost In My Machine on Twitter @GhostMachine13 and on Facebook @TheGhostInMyMachine. And don't forget to check out Dangerous Games To Play In The Dark, available now from Chronicle Books!