There are a lot of creepypastas out there about the slow unraveling of a once-brilliant mind; "Psychosis," however, is one of the best of the bunch. It's long, and I don't want to give too much away, but read it through to the end. The last few sentences are what make the entire story worth your while.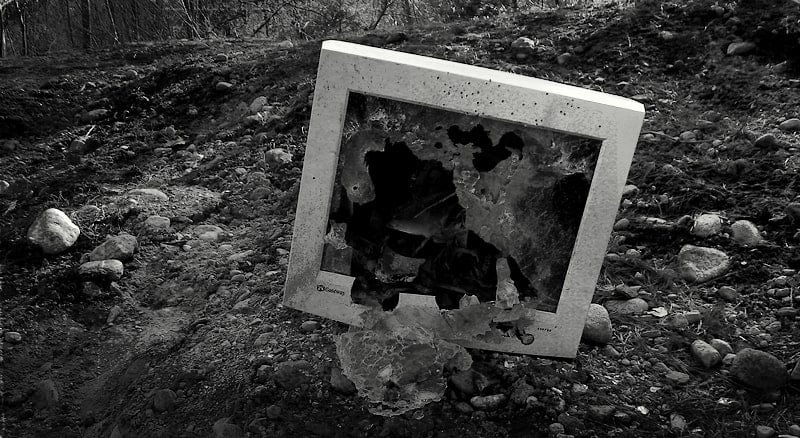 [Like what you read? Check out Dangerous Games To Play In The Dark, available from Chronicle Books now!]
***
Sunday
I'm not sure why I'm writing this down on paper and not on my computer. I guess I've just noticed some odd things. It's not that I don't trust the computer… I just… need to organize my thoughts. I need to get down all the details somewhere objective, somewhere I know that what I write can't be deleted or… changed… not that that's happened. It's just… everything blurs together here, and the fog of memory lends a strange cast to things…
I'm starting to feel cramped in this small apartment. Maybe that's the problem. I just had to go and choose the cheapest apartment, the only one in the basement. The lack of windows down here makes day and night seem to slip by seamlessly. I haven't been out in a few days because I've been working on this programming project so intensively. I suppose I just wanted to get it done. Hours of sitting and staring at a monitor can make anyone feel strange, I know, but I don't think that's it.
I'm not sure when I first started to feel like something was odd. I can't even define what it is. Maybe I just haven't talked to anyone in awhile. That's the first thing that crept up on me. Everyone I normally talk to online while I program has been idle, or they've simply not logged on at all. My instant messages go unanswered. The last e-mail I got from anybody was a friend saying he'd talk to me when he got back from the store, and that was yesterday. I'd call with my cell phone, but reception's terrible down here. Yeah, that's it. I just need to call someone. I'm going to go outside.
—
Well, that didn't work so well.
***
Follow The Ghost In My Machine on Twitter @GhostMachine13 and on Facebook @TheGhostInMyMachine. And don't forget to check out Dangerous Games To Play In The Dark, available now from Chronicle Books!