Previously: Pripyat and the Chernobyl Disaster.
There are an impressive 505 uninhabited islands in Nagasaki Prefecture, Japan. The most haunting by far, however, is one you've probably seen before in photographs or on film, although you may not have known it at the time. Once a thriving coal mining facility, Hashima Island, sometimes called Gunkanjima or Battleship Island due to its shape, has seen no inhabitants for 40 years.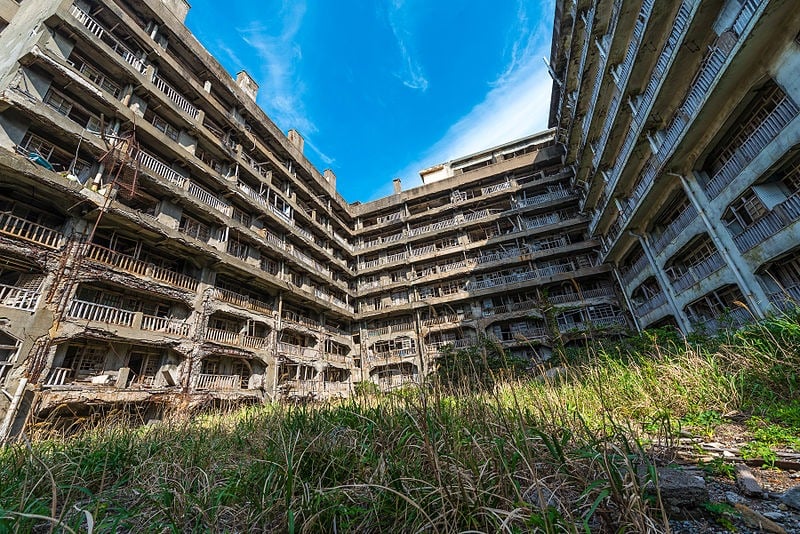 The first shaft mine was opened on Hashima in 1887, leading Mitsubishi to purchase the island three years later in 1890. The goal was to build it into a facility capable of extracting coal from undersea mines, a venture which would lead to many innovations in Japan's industry. The company built Japan's first large concrete building—a nine-story block of apartments to house the mine's workers—in 1916, with the material being chosen specifically to offset the possibility of destruction by typhoon. At its height, Hashima produced 410,000 of coal per year; by 1959, over 5,000 people populated the island.
[Like what you read? Check out Dangerous Games To Play In The Dark, available from Chronicle Books now!]
But in the 1960s, petroleum replaced coal as Japan's primary fuel source. As demand for coal diminished, the profits of Hashima sank as well, causing Mitsubishi to shut down the 84-year-old mine in 1974. It became a ghost town overnight; in the decades since, nature has gradually reclaimed the decaying buildings, making it the perfect place for a dastardly movie villain to build his lair. In fact, Hashima is such a perfect "evil lair" location that it served as the inspiration for Raoul Silva's (Javier Bardem) base of operations in the James Bond flick Skyfall. You may also have seen it in the first season episode "The Bodies Left Behind" of the History Channel's Life After People.
Although it still looks totally abandoned, though, Hashima is currently living a second life as a tourist attracting. The island remained off limits until 2009, at which point a dock and walkways were built to allow intrepid explorers access to the island. In 2011, three-hour guided tours of Hashima began taking place; you can visit it today if you're willing to shell out 4,300 yen (about $54)—and travel all the way to Japan first, of course.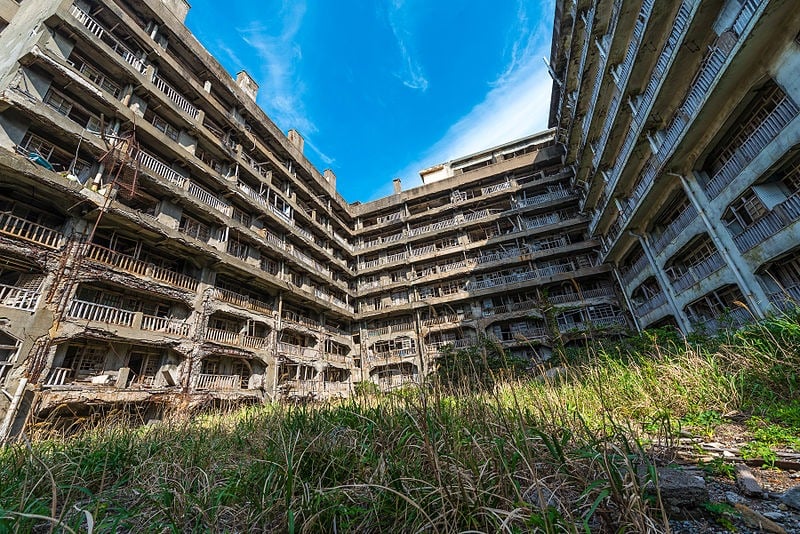 ***
Follow The Ghost In My Machine on Twitter @GhostMachine13 and on Facebook @TheGhostInMyMachine. And don't forget to check out Dangerous Games To Play In The Dark, available now from Chronicle Books!