Previously: Stull, Kansas.
Type: CC (Corporeally Challenged).
Period/location of origin: Unknown, the Philippines. (There are numerous possible events that may have led to subject's creation; it has not been determined which event is truly responsible — or whether all of these events are responsible.)
Appearance: Subject appears to be, by most outward appearances, a Catholic priest. Subject is dressed in traditional clerical garb, including a cassock and collar, and may frequently appear in areas associated with subject's faith. However, subject differs from human Catholic priests in one particularly notable way: Subject is lacking a head.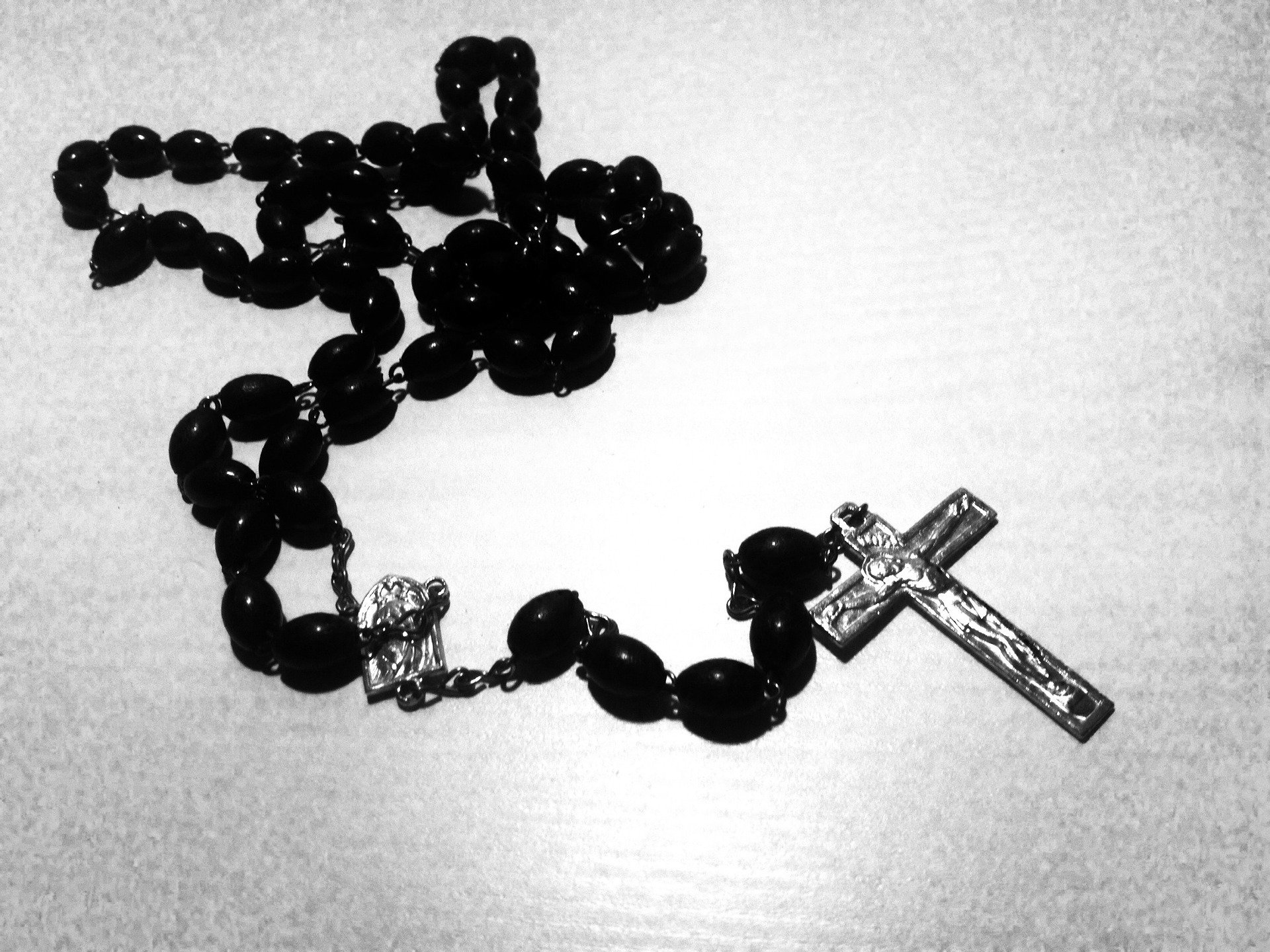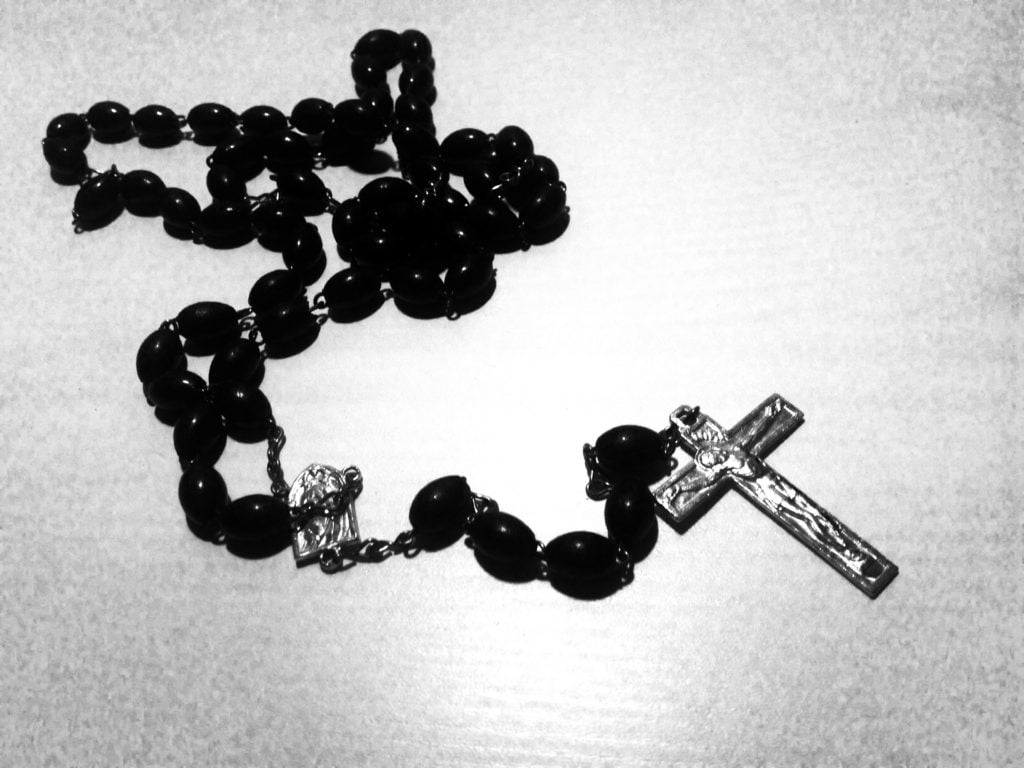 Subject may be carrying its own head either in its arms or on a platter of some king, but it is not necessarily so; sometimes, subject's head is nowhere to be seen, whether in its grasp or elsewhere. Subject is generally believed to be non-corporeal, although it may appear to be solid to targets.
[Like what you read? Check out Dangerous Games To Play In The Dark, available from Chronicle Books now!]
At first, at least.
Modus operandi: Although a fair amount is known about subject's habits, subject's actual modus operandi remains somewhat obfuscated.
Subject typically appears only at night, and often on the grounds of schools and universities (particularly those of the parochial variety), churches, cemeteries, and hospitals. Additionally, subject may be encountered simply roaming the streets of targets' home city.
Targets need not be alone to be approached by subject; targets in pairs or very small groups may encounter subject together. However, targets must satisfy one condition to be considered… fodder for subject: They must be out late at night.
Precisely what occurs when targets encounter subject may vary — and it is here that subject becomes an unknown quantity. According to some reports, subject simply pass by targets, providing a fright, but not causing actual danger or harm. In these reports, subject is typically carrying its own head when it encounters targets.
According to most reports, though, it is generally understood that — should targets encounter subject at night — something terrible will happen. But what that "something terrible" is may not always be the same thing. In these reports, subject is not carrying its own head; its hands and neck are both empty. It may appear to be searching for its missing head — and if targets are not careful, they may find subject to believe target's own head to be its missing one.
In some reports of this variety, targets encountering subject while in the company of one or more other potential targets may find a fellow target to suddenly vanish. Should target look back to subject, target may find their missing friend's head to be tucked under one of subject's arms. However, should a target encounter subject alone, target will become subject's sole focus — and if target does not run fast enough, target will meet a terrible end at the hands of subject.
Parents and caregivers may also use tales of subject as a means of keeping children in line — a boogeymen figure intended to make sure they come home on time. Common threats include, "Sige! Makikita mo dyaan ang pari na may putol na ulo" (imperfectly translated: "Go ahead! You will see headless priest") and "Bahala ka dyaan, mamaya mumultuhin ka ng pari na may putol na ulo" (imperfectly translated: "If you go, you'll be caught by the headless priest"). It is unknown whether subject truly does target disobedient children, or whether the pattern is simply a result of disobedient children habitually staying out later than they are supposed to.
Subject has been spotted in a wide variety of locations throughout the Philippines, including but not limited to:
Teacher's Camp, Baguio City
The Diplomat Hotel, Baguio City
The Philippine Military Academy, Baguio City
The botanical garden of the University of Santo Tomaso, Manila
The Claret School of Quezon City, Diliman Teacher's Village, Quezon City
The playground and hill at St. Joseph Street, San Jose Village, Muntinlupa
La Union at the Pindangan Ruins, San Fernando
Due to this wide variety of locations, subject may best be thought of as subjects — plural.
There does, after all, appear to be more than one version of subject.
Containment: Unknown. Possibly none — especially if subjects are as numerous as they appear.
Additional notes: Subjects are typically believed to be the spirits of priests who were executed at one of three moments in Philippine history: During the era of Spanish colonial rule in the Philippines from 1521 to 1898, during the Philippine Revolution at the very end of Spanish colonial rule (1896 to 1898), and during the Japanese occupation of the Philippines in the Second World War.
In the era of Spanish colonial rule, the priests were said to have been executed by Spanish military; this belief may or may not be related to the execution of Gomburza — Filipino Catholic priests Marian Gomez, José Burgos, and Jacinto Zamora — in 1872 following the 1872 Cavite mutiny.
In the case of the Philippine Revolution, the priests were said to have been executed by the revolutionaries themselves.
And during the Second World War, it is historical fact that Japanese forces committed numerous war crimes against the people of the Philippines, including the execution of many nuns and priests. Many of these crimes were committed in Baguio City, which became the headquarters of the Japanese Imperial Army during this time. This may explain why subjects are drawn to so many sites in Baguio City. The Diplomat Hotel, for example, was once a seminary, then a retreat house, before becoming a prisoner of war camp for Filipinos taken captive by the Japanese Imperial Army in World War II.
In all cases, the method of execution is said to have been — perhaps obviously — beheading.
Subjects' relationship with the pugot — a being capable both of shapeshifting and separating its head from its body without causing harm to itself — is unknown. It has been theorized that subjects may have evolved from the pugot in some manner, although precisely how this evolution may have occurred has not yet been conclusively determined.
It is also not known whether subject is related to the appearance of headless figures in two churches in Iloilo in 2015.
Recommendation: Run.
But don't leave anyone behind.
You might not ever see them again if you do.
Resources:
The Shadowlands: Haunted Places In The Philippines.
Creepy Pinoy Urban Legends That Never Get Old.
Ang Pinaka: Popular Pinoy Urban Legends.
Pugot: The Evolution Of The Headless Filipino Ghoul.
Haunted Places In The Philippines That Aren't For The Faint Of Heart.
Pinoy Urban Legends: The Headless Priest.
News report at GMA News Online, re: Iloilo headless figures.
***
Follow The Ghost In My Machine on Twitter @GhostMachine13 and on Facebook @TheGhostInMyMachine. And don't forget to check out Dangerous Games To Play In The Dark, available now from Chronicle Books!
[Photo via corinnenoca/Pixabay]