Previously: The Fed Up Game.
Note: Please don't copy/paste or republish the text of this post on other websites without permission.
In honor of the quickly-approaching observance of Valentine's Day, today's ritual, known in English as the Love Me Game, is designed to tell you whether or not you've got a secret (or not-so-secret) admirer. Hailing from the Micronesian nation of Kiribati, the game's true name is Te Kaiwa; far from the many modern, frequently fictional games we often examined here at TGIMM, it's a folk tradition dating back quite some time. Indeed, there's a lot to unpack here from a folkloric, historical, and cultural perspective. Context matters, so let's take a look before we dive into the game itself.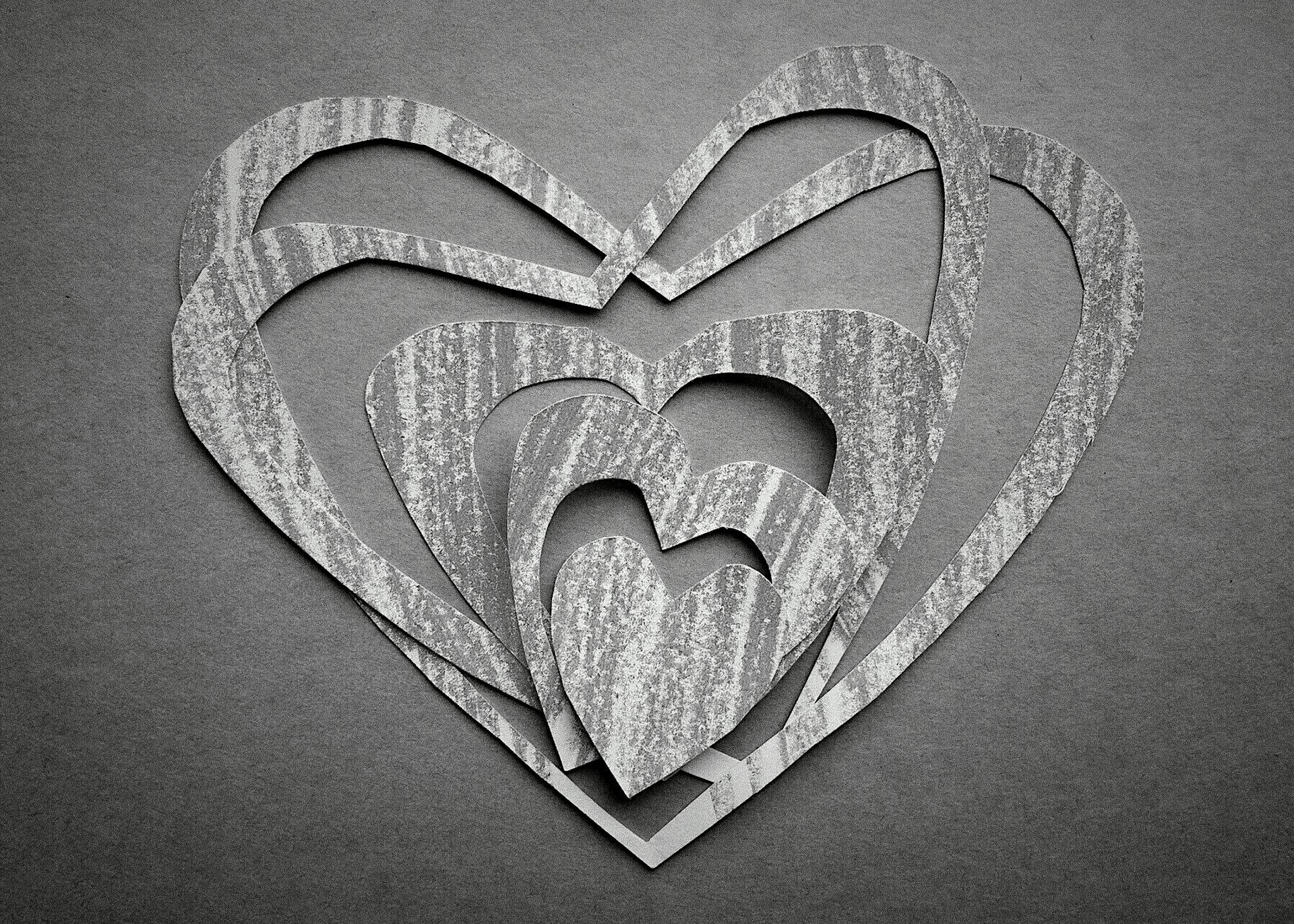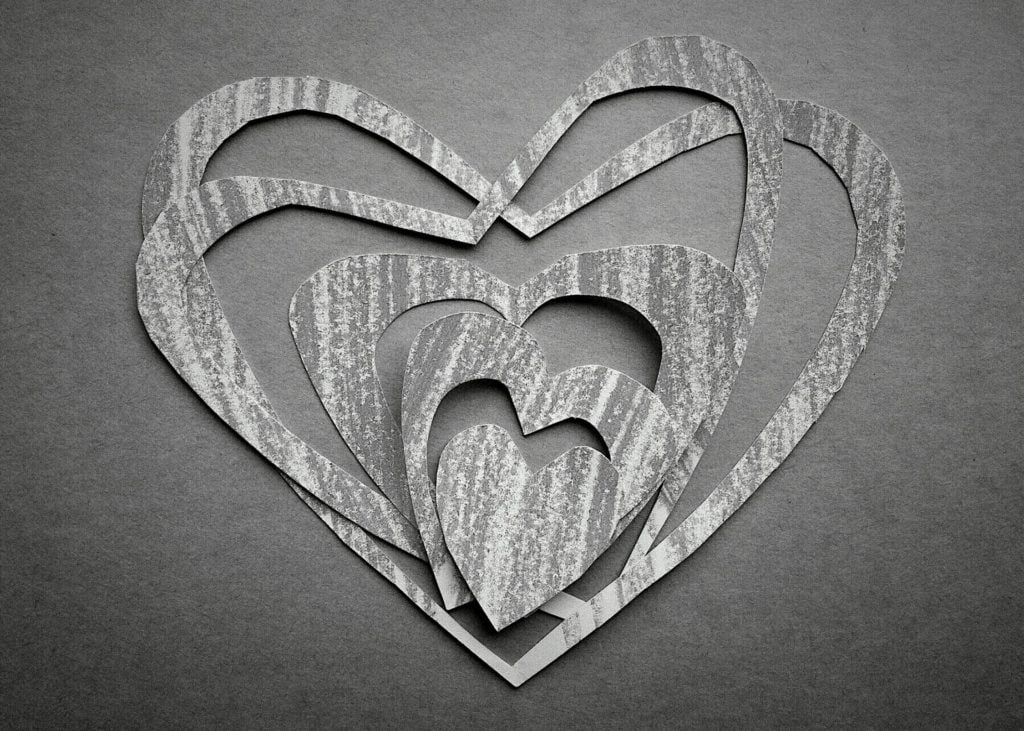 Kiribati has been known by a lot of names over the years: The archipelago's indigenous name prior to the arrival of white colonists is believed to have been Tungaru; colonists referred to it as the Gilbert Islands from about 1820 onward; and the name Kiribati — the transliteration of "Gilbert's" in the local language — was adopted when the nation declared independence in 1979.
During Kiribati's time under English colonial rule, which began in the mid-1910s, Sir Arthur Grimble took on various roles in the nation's imposed government. While he was there, he also learned the language and documented the myths, folklore, traditions, and religion of the archipelago's people. It's worth noting, of course, that Gilbert's writings give us only a white Westerner's take on indigenous Kiribati beliefs, but they are useful as some of the earliest English language sources on the subject. And included in these writings is Te Kaiwa, or "the love test" — that is, what is now sometimes referred to in modern-day English as the Love Me Game.
[Like what you read? Check out Dangerous Games To Play In The Dark, available from Chronicle Books now!]
The ritual appeals to Te Rakunene, one of many spirit-gods revered on Kiribati. Once a great warrior, Te Rakunene (sometimes spelled Terakunene, De Bagunini, or simply Raku-nene) and his wife, Nei Kaura, were literally spirited away one day — that is, they were snatched up and made into spirit-gods. Te Rakunene was, shall we say, a fan of the ladies and subsequently gained a reputation for being a love god of sorts. Accordingly, the Love Me Game involves calling upon Te Rakunene to reveal to you whether a specific person is in love with you or not.
Of note: A lot of modern English language sources for this game refer to Te Rakunene as an "evil" spirit, but nothing I've read from academic or historic works about Kiribati folklore suggests this is actually the case. The closest thing to that characterization I've been able to find is an origin story for the spirit-god's powers which notes that, although he was largely "respected" and known for helping people out, Te Rakunene also "spent most of his time seducing women," for which "he came to be greatly feared." (Looks like he had something in common with Zeus of Greek mythology.)
The notion of Te Rakunene being straight-up evil may have come from a story by American writer C.B. Colby (e.g. another white Westerner's take on Kiribati culture), who began publishing both fiction and non-fiction children's books in 1951. Many of these books were collections of ghost stories and other strange tales — and among those stories is one titled "The Deadly Spirit of Raku-nene," which positions Arthur Grimble as the protagonist observing the results of a Kiribati man summoning Te Rakunene to get revenge on a woman who rejected him. I haven't found any evidence that supports this incident as actually having occurred in Grimble's life, though; as such, the story may be apocryphal, despite being called "true" in the volumes in which it appears.
Also, the actual Te Kaiwa ritual and the so-called "revenge" ritual have completely different instructions: The former is somewhat like the flower petal game He Loves Me, He Loves Me Not, while the latter is… uh… not. But even if you're only interested in Te Kaiwa, ask yourself the same question you need to ask before you play any knowledge-gathering type of game: Are you sure you want to know the answer to you query? Because once you learn it, you can never unlearn it. Love, after all, can be a wonderful thing… but it can also be a force of destruction.
As always, play at your own risk.
Players:
Requirements:
One pinnule from the frond of a coconut palm.
The name of a person you know — someone whose feelings about you yourself you wish to know.
Instructions:
Preparing The Pinnule:
Begin at any time.
Take up your coconut pinnule and hold it in your left hand.
While continuing to hold the pinnule in your left hand, use your right hand to gently tear a small split down the middle of the pinnule, starting at the top. Do NOT tear the pinnule completely in half. Stop tearing well before you reach the base of the pinnule. The pinnule must be in one piece at the end of this step if you are to continue with the ritual.
Keep holding the main portion of the pinnule in your left hand. With your right hand, pinch the split strip you just tore away gently between your thumb and index finger. Slide your thumb and index finger along the strip, moving away from your body and being careful not to rip the strip any further. Once your fingers have slid completely off the strip, pinch it once more between those same fingers. Keep sliding your fingers along the strip in this fashion continuously.
Think of the name of the person you know — the person about whom you're curious. The one you suspect might love you — but then again, who might not. Hold the name of that person in your mind. Fill your thoughts with them. Focus on what you want to know about them: Do they love you, or not?
Calling Upon Te Rakunene:
While continuing to slide your right thumb and index fingers along the torn strip, recite the following verse, inserting the name of the person about whom you've been thinking where indicated:

Teera, tia, ten, a,niim, ono, iti vaan, rua, tuangai nkoe Te Rakunene ke e taanai [Name] ao… tuangai ke e ribaai; tuangai ke e tangirai [Name] ao… tuangai, ao tuangai, ao tuangai.
Or, for a slightly modernized alternative: Tera, ua, ten, a, nima, ono, iti, wan, rua, tuangai ngkoe Te Rakuneneke e tangai [Name] tuangai ke e ribai, tuangai ke e tangirai [Name] tuangai ao tuangai, ao tuangai.
Or, in English: One, two, three, four, five, six, seven, eight, nine, tell me, thou Te Rakunene, if [Name] loves me, tell me if they hate me, tell me if [Name] loves me; and tell me, and tell me, and tell me.

Once you have spoken the verse once, repeat it two more times for a total of three recitations.
When you have finished all three repetitions, pinch the torn pinnule strip once more between your fingers — but this time, as you pull it away from your body, let it tear away. Rip the pinnule completely in half.
Set aside the portion of the pinnule you have been holding in your left hand. Focus your attention on the strip you have been holding in your right.
Tying The Knots:
Lay the torn pinnule strip down on a flat surface.
Hold the index, middle, and ring fingers of your right hand together and lay them on top of the pinnule strip, the palm of your hand facing up. Your ring finger should lie along the bottom edge of the pinnule.
Fold the long end of the pinnule upwards over your fingers and make a crease. Your index finger should lie along the crease.
Now continue wrapping the pinnule around your fingers so that it takes three complete turns around them. Tear the rest of the pinnule off at the point where it completes the third turn.
Unwrap the pinnule strip from around your fingers. Position the creased portion at the bottom.
Again — as you did at the start with the whole pinnule — make a tear down the middle of the strip, starting at the top. Do NOT tear the pinnule strip completely in half, but DO tear it as far down as the crease you made in Tying The Knots: Step 3. The pinnule should now look as if it has two tongues — or, perhaps, like a single, forked tongue.
Take up one tongue of the pinnule strip and carefully tie a knot in it, right at the base where the tongue meets the crease. Then tie another knot just above the first. Then tie another, and another, and another. Tie a total of five knots, with the final knot positioned as close to the tip of the tongue as you can make it.
Take up the other tongue of the pinnule. Again, tie five knots in it, the first at the crease and the last as close to the tip as possible.
Interpreting The Results:
Place the knotted pinnule on a flat surface, anchor the base near the crease with your left hand, and stretch out the two knotted tongues with your right hand so that they're as straight as you can make them. Observe where the knotted ends of the tongues are.

If one end is longer than the other: The person you've been thinking about all this time loves you. They love you truly, and they love you deeply. They are sick with love for you, and they would do anything to be with you.
If the ends are equal in length: The person you've been thinking about all this time does not love you. Not only do they not love you, they actively hate you. They burn with hatred for you, and they would do anything to hurt you.

What will you do now, with this newfound information about this person you know? If they love you, do you love them back? If they don't, do you hate them as much as they hate you? Are your feelings… mismatched? And either way — will you act upon your knowledge?
Whatever you do, tread carefully. When emotions run high, reason has a tendency to flee.
Additional Notes:
Some sources for this game specify needing to perform the ritual twice, each with a separate pinnule, in order to fully complete it. In this version, the results of the second set of knotted tongues are read reversed: Rather than two tongues of differing length meaning the person loves you and two tongues of equal length meaning the person hates you, two tongues of differing length mean the person hates you, while two tongues of equal length mean the person loves you.
However, it is unclear why the ritual would need to be performed twice in order to be considered complete; no sources have been identified that both specify this requirement and explain what its function is. It is possible that the results of both tests may be required to read the final answer — for example, it is possible that both tests must yield "love" results in order for the ritual to truly tell you whether the person loves you, or that both tests must yield "hate" results in order for the ritual to truly tell you whether the person hates you. If one test yields a "love" result, while the other yields a "hate" result, the ritual may ultimately be inconclusive. But in the absence of sources supporting this possibility, it remains conjecture only.
Concerning "Revenge":
According to some sources, an alternate ritual may be used to call upon Te Rakunene if you seek not knowledge of someone's love, but rather vengeance on those who have done you wrong. These sources state that plucking a strand of hair from the head of someone who has scorned you, tying it around your thigh, and keeping it there for three days before burning it and calling upon Te Rakunene will place a death spell upon your target.
This alternate ritual has not been verified as fact. Regardless, though, it is NOT recommended that you perform it under ANY CIRCUMSTANCES.
The means by which targets are said to die is… not pleasant.
Would you really want that on your conscience?
***
Please don't plagiarize this post. Linking to it or sharing the URL only is fine (and encouraged!), as is writing your own unique version of the game with sources cited and linked to, but copying/pasting, republishing, or otherwise reproducing the text of this piece in its entirety or near-entirety on other websites without permission isn't.
***
Follow The Ghost In My Machine on Twitter @GhostMachine13 and on Facebook @TheGhostInMyMachine. And don't forget to check out Dangerous Games To Play In The Dark, available now from Chronicle Books!
[Photo via Wokandapix/Pixabay, remixed by Lucia Peters]