Previously: Pokemon Ghost Black.
Type: UL (unexplained location).
Period/location of origin: Unknown, Shizuoka Prefecture, Chubu region, Japan. First known mention of subject occurred in 2004 within a thread on Japanese online message board 2chan titled "Post Strange Occurrences Around You."
Appearance: Subject, called Kisaragi Station, appears to be an isolated railway station on the Enshu Railway Line in Sihizuoka, Japan. Subject does not appear to have any attendants or railway employees on staff, and there is no train schedule posted anywhere within it. There are no taxis at the taxi stand, nor are there any pay phones present.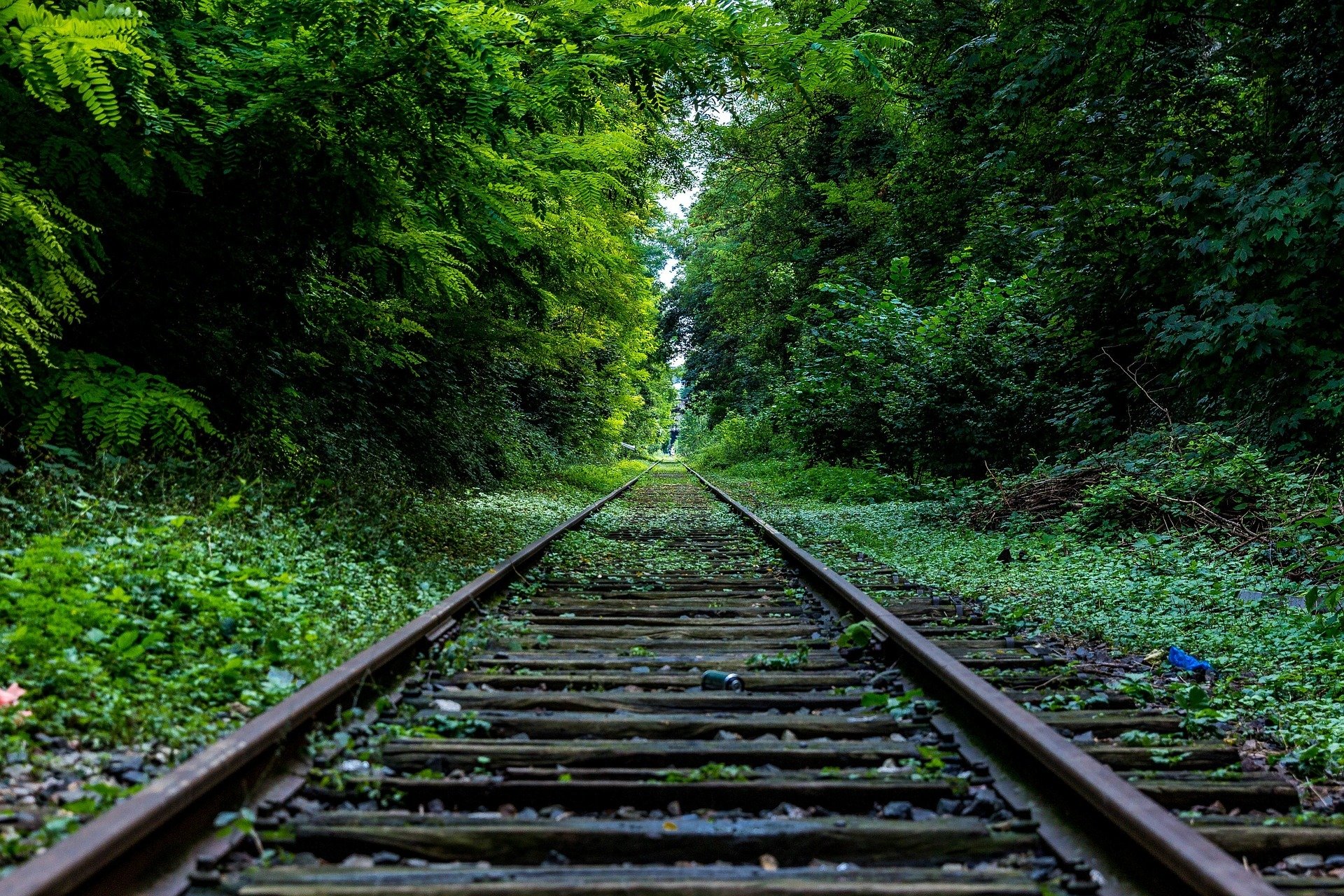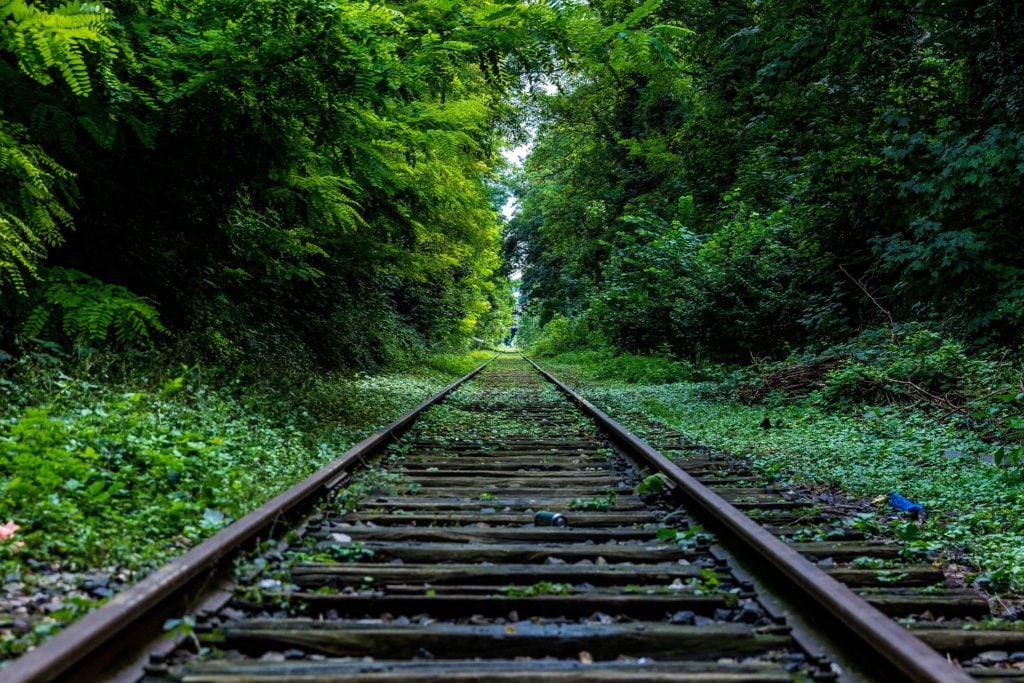 Subject's geographic location is mountainous with grasslands. There are houses nearby, although it is unknown whether they are occupied or not. Subject is not present on any maps.
Along the track leading to subject is a tunnel identified by a sign as Isanuki Tunnel. Hina Station is believed to be the nearest station to subject and may be accessed via Isanuki Tunnel — despite the fact that Hina Station is located on a different railway line, the Gakunan Railway Line. The Gakunan Railway Line was discontinued in 2012.
According to subject's identifying sign, subject's name is written with the kanji for "demon" (鬼), but pronounced "Kisaragi."
[Like what you read? Check out Dangerous Games To Play In The Dark, available from Chronicle Books now!]
Modus operandi: Target will be lured to subject via a train traveling from Shin-Hamamatsu Station in the direction of Nishi-Kajima Station at night. The train will appear to be a normal, red Enshu Railway train; however, after boarding and departing from their station of origin, target will soon realize that they have been riding the train for far longer than their route would normally require. At first, target will assume that they have simply missed their stop. Soon, though, target will realize that the train has ceased making stops entirely, despite the fact that stations along the Enshu Railway Line are typically only a few minutes apart. Target may also observe the train traveling through a tunnel, even if their route does not typically travel through a tunnel.
After target has been traveling for approximately one hour, the train will arrive at a station. This station may be identified as subject via the sign that hangs from it.
Should target debark from the train upon arrival at subject, the train will subsequently depart before target has a chance to get back onboard, leaving target stranded at subject.
Target's attempts to locate assistance will be futile. No taxis, no pay phones or phone books, and no railway personnel will be available at subject. Should target possess a mobile phone, they will be able to successfully call out from subject using their device; however, whomever they are able to reach will likely be unable to help. Should target ask family, friends, or loved ones to perform research about subject, they will be unable to find any information on the matter; additionally, should target call the police or other authority figure and identify subject as their current location, they will likely be dismissed as a liar.
Should target choose to leave subject and walk along the track in an attempt to get away, target may encounter an old man with one leg. The old man will warn them against walking along the track. He will then disappear. Target will be unable to locate the old man again.
Target may hear drums and/or bells sounding in the distance. It is unknown who or what may be playing the instruments, or why.
Target may encounter a man with a pleasant disposition who will offer target a ride in his car to the nearest station. The pleasant man will identify the nearest station as Hina Station, despite the illogical nature of this suggestion (see: Appearance, Gakunan Railway Line). The pleasant man will inform target that there is a business hotel in the area at which they might ask for assistance.
Should target get in the car with the pleasant man, he will proceed to drive them towards the mountains. He will soon cease speaking to target. He may then begin mumbling nonsense under his breath.
It is unknown what happens to targets who remain in the car with the not-so-pleasant man.
It is unknown what subject wants targets for.
All that is known is that targets ensnared by subject are never heard from again.
Containment: Unknown.
Additional notes: On Jan. 8, 2004, a user identifying herself as Hasumi began recounting in real time an event she was experiencing she was having with subject on a 2chan thread titled "Post Strange Occurrences Around You." Much of what is known about subject's modus operandi has been identified via Hasumi's posts, which have been translated into English several times by various multi-lingual internet users.
Other 2chan users attempted to assist Hasumi by performing research and offering advice on what she should do; however, counter to 2chan's recommendation that she not trust the "pleasant" man, Hasumi accepted his offer of a ride. During the ride, she reported that his demeanor had changed and that she was getting uneasy, eventually posting the following (according to one translation):
"My battery's almost run out. Things are getting strange, so I think I'm going to make a run for it. He's been talking to himself about bizarre things for a while now. To prepare for just the right time, I'm going to make this my last post for now."
Hasumi did not post again. She has not been heard from since.
NOTE: It is possible that subject is NOT tied to the Enshu Railway Line. According to some sources, a Twitter user recounted a more recent encounter with subject in 2011; this user claimed to have taken a train in Chiba Prefecture in the Kanto region of Japan, with subject manifesting after the train had left Chiba Station. (Chiba Station serves six lines operated by the East Japan Railway Company and two monorail lines operated by Chiba Urban Monorail.) However, it is unknown whether this report is reliable.
Recommendation: Do not debark at subject.
If you do, do not walk along the tracks.
If you do, do not walk through Isanuki Tunnel.
If you do, do not enter the "pleasant" man's car.
Travel safe, friends.
Resources:
Original 2chan post (Japanese).
Translation by Saya In Underworld – Part 1, Part 2.
Ghost Stations And Vanishings In Japan – includes mention of the alleged 2011 incident.
The Beginnings Of An Urban Myth? – includes mention of the alleged 2011 incident.
Followup by spiraphobia – includes mention of the alleged 2011, as well as links to photos posted by the Twitter user who reported it.
Enshu Railway Timetable and Fares.
***
Follow The Ghost In My Machine on Twitter @GhostMachine13 and on Facebook @TheGhostInMyMachine. And don't forget to check out Dangerous Games To Play In The Dark, available now from Chronicle Books!
[Photo via Free-Photos/Pixabay]