Previously: America's Drive-In Movie Theaters.
Stories about ghost ships have abounded for centuries: The fictional Flying Dutchman, the factual Mary Celeste, and more. But one of these ghost ships is not like the others… because it belongs to McDonald's. Or at least, it used to belong to McDonald's. It's called the McBarge, and it's made its home in British Columbia for almost 30 years.
[Like what you read? Check out Dangerous Games To Play In The Dark, available from Chronicle Books now!]
Officially named the Friendship 500, the McBarge was built for the 1986 World Exposition on Transportation and Communication — or Expo '86 — to showcase the technology and architecture of the future. The Expo that year took place in Vancouver; accordingly, the McBarge was moored in False Creek. It featured hardwood floors and friendly décor, and the kitchen was kept entirely out of sight. The food was nothing to write home about — a McDonald's cheeseburger is a McDonald's cheeseburger, no matter where you eat it — but its "futuristic" method of delivery was: It made its own way out from the kitchen to the front counter, trundling along on a little conveyor belt.
The idea was for the McBarge to be relocated to a permanent location after the Expo ended; unfortunately, though, the plan never came to fruition. It remained moored in the False Creek for several years before the owners of the site requested that it be moved, at which point it was relocated to Burrard Inlet… and that's where it stayed for roughly a decade, rusting and alone. Interestingly enough, it owes its rediscovery to Blade: Trinity: The third film in the Blade franchise used it as a filming location in the early 2000s, which later led to it being purchased by developer Howard Meakin.
Meakin has big plans for the McBarge. In 2010, he submitted a proposal to the Mission, British Columbia city council geared towards building a waterfront development along the Fraser River. Called Sturgeon's on the River, the planned development, if approved, will have restaurants, a marina, and even a seaplane terminal. As of 2014, Meakin said that he was "in the final stages of obtaining" the permits required to moor the McBarge in the Fraser River; however, the project has been delayed a number of times in the past, so it's anyone's guess when the approvals will finally come through — if at all.
But the McBarge is still remembered fondly, as are a number of other McDonald's boats. That's right: Boats. St. Louis, Missouri used to house one, as well, a riverboat that sat beneath the Arch called (fittingly) the McDonald's Riverboat. Alas, that one has also gone the way of all things, having been shut down in 2000; after about 20 years of business, it was determined too structurally unsound to keep operational. It was quietly retired, and now all that remains are memories.
In spite of the fact that the McBarge is privately owned, intrepid urban explorers still sneak aboard it from time to time, and it's easy to see why. Although the McBarge has never been beautiful — no one would have called it that even in its prime — it's got that certain gravitas decay often lends to tired old structures. It's arguably more interesting now than it used to be — but only because the images of what it was contrast so sharply with what it is now. We may have no use for fast food chain-run boats these days… but that doesn't mean that we won't ever have use for them again. There's something to be said for a little kitsch, isn't there?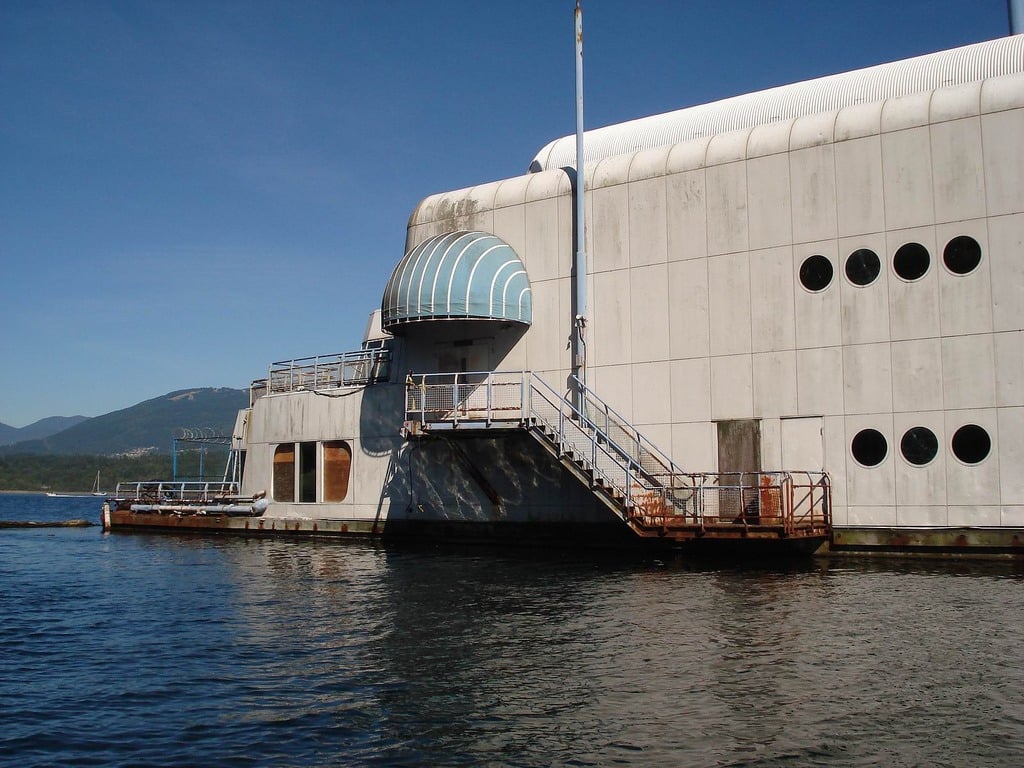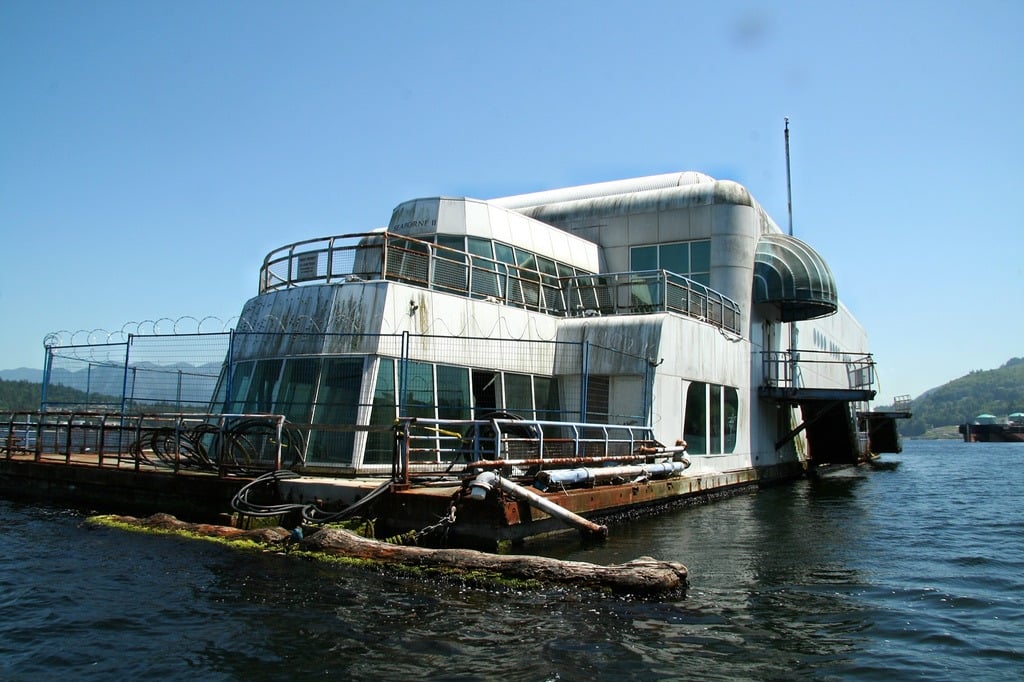 ***
Follow The Ghost In My Machine on Twitter @GhostMachine13 and on Facebook @TheGhostInMyMachine. And don't forget to check out Dangerous Games To Play In The Dark, available now from Chronicle Books!